I know you're busy. With so much on your plate, it can feel challenging to achieve mastery in any one thing; especially surface pattern design.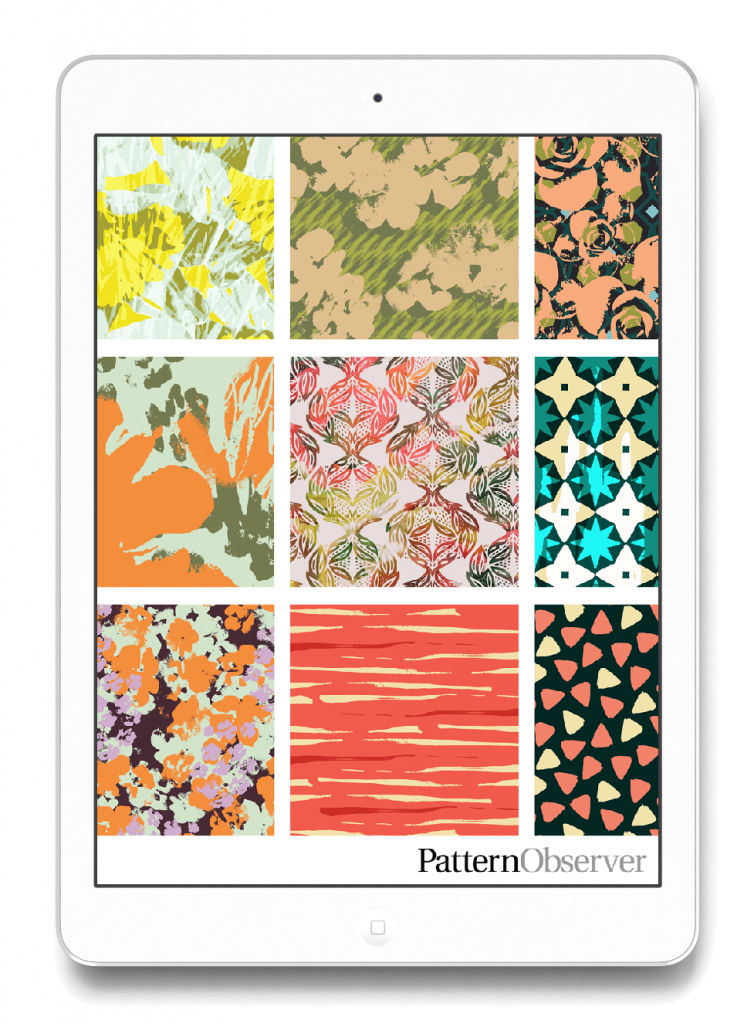 That's why I am excited to share a course developed for artists, designers and illustrators who want to learn how to quickly develop eye-catching pattern designs.
In the Surface Pattern Design Mastery course you'll:
Speed up your design process,
Discover new ways to get inspired,
Find inspiration to improve your design process,
Download professional design templates,
Watch comprehensive video tutorials,
Learn from step-by-step instruction,
Complete assignments to help you grow your portfolio,
Build confidence in your design skills,
Create eye-catching presentations,
Have a chance to be featured on the Pattern Observer blog and social media
In the past it has taken years to understand why some pattern layouts work and how to develop a process to quickly develop eye-catching artwork. In Surface Pattern Design Mastery you are going to speed up your ability to create the impact you want with your patterns so you can get them out there sooner. Plus, they'll be better than ever, certainly as superb as your sketches, paintings, and illustrations.
Surface Pattern Design Mastery Includes:
12 video lessons walking you step-by-step through the process of creating eye-catching surface pattern designs

A Pattern Design Inspiration Guide to spark new ideas that are authentic to your artistic style!

14 Pattern Layout Templates helping you turn your motifs into patterns in minutes



Feedback from instructors
Access to a weekly live art critique
Free access to ALL Textile Design Lab courses, design tutorials, marketing lessons and design challenges!
Surface Pattern Design Mastery is a 6-week course which can be accessed through our Textile Design Lab. Learn more here.
Don't deny yourself this excellent way to become a Pattern Design Master!
Save
Save
Save
Save
Save
Save
Save
Save
Save
Save
Save
Save
Save
Save