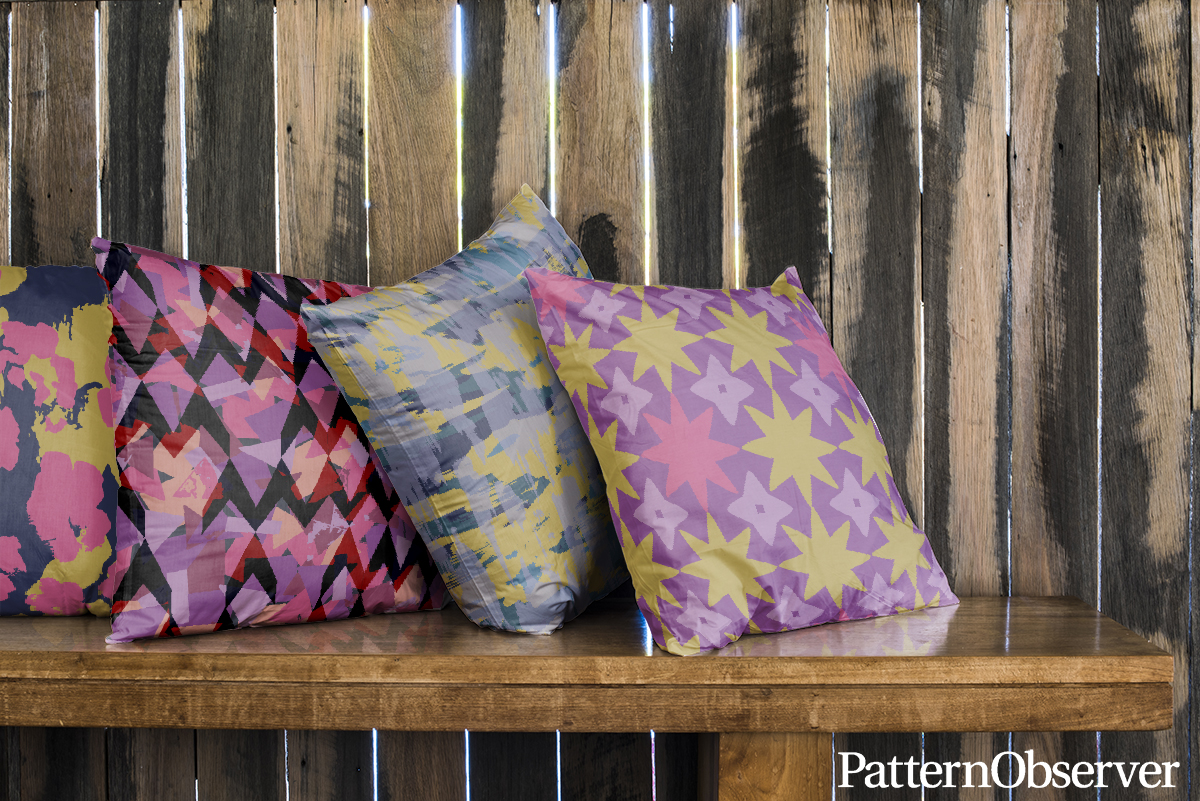 The home decor industry consists of companies that design products for the consumer's home environment. These companies create products such as bedding, curtains, kitchen towels, shower curtains, rugs, etc. The list goes on and on. Does the thought of seeing your designs on these types of products appeal to you?
If this concept intrigues you, you are invited to the Textile Design Lab Home Decor Intensive from March 20-April 23, 2017. This is an online intensive event, which includes:
Our Sellable Sketch Home Group-Study, which starts on March 20, 2017.
In the Sellable Sketch Home Group-Study you'll receive bonus content which is focused on the home decor industry, in addition to our famed Sellable Sketch course.
You'll bring clarity and focus to your collection development process. We'll help you remove the guesswork about what to design each season and help you tap into your own artistic style.
The biggest question about the home decor market for designers: what home decor do buyers want? We'll share the latest information and help you discover how to tailor your work to best fit this market.
During the Sellable Sketch Home Group-Study you will:
Discover your own artistic style
Get tips and advice from industry insiders
Learn how to pick appropriate trends and inspiration sources for your target market
Create your irresistible surface pattern design collection
Receive free access to WGSN for the five week duration of the course
Have access to personalized feedback on your work through our private forum and live art critiques
A live training event with Laura Olivia.
We are excited to announce that our Textile Design Lab home decor expert, Laura Olivia, will be joining us for a live training event in April. Laura will be sharing her tips for developing collections for the home decor industry and will be available for questions immediately following the presentation.
Home Decor Tutorials.
This intensive also highlights home decor training from past Textile Design Lab guest experts including: Jackie Shapiro, founder of French Bull, Kat Karnaky of Williams Sonoma Home, and Caroline Cecil.
Grab Your Spot

The Home Decor Intensive is part of our popular membership community, The Textile Design Lab. To be a part of this amazing online experience, you'll join our community inside The Lab. Not only will you get everything we've talked about already, you'll also have access to the 10 courses and over 40 tutorials included in The Lab. There is no better way to commit to your success and improve your design skills so you can start marketing your business in a big way! You get it all this for just $49/month.
If you're ready to spring into action this year, show it by joining us in the Textile Design Lab. The Home Decor Intensive starts March 20, 2017. Grab your spot by joining the Lab here.
Save
Save