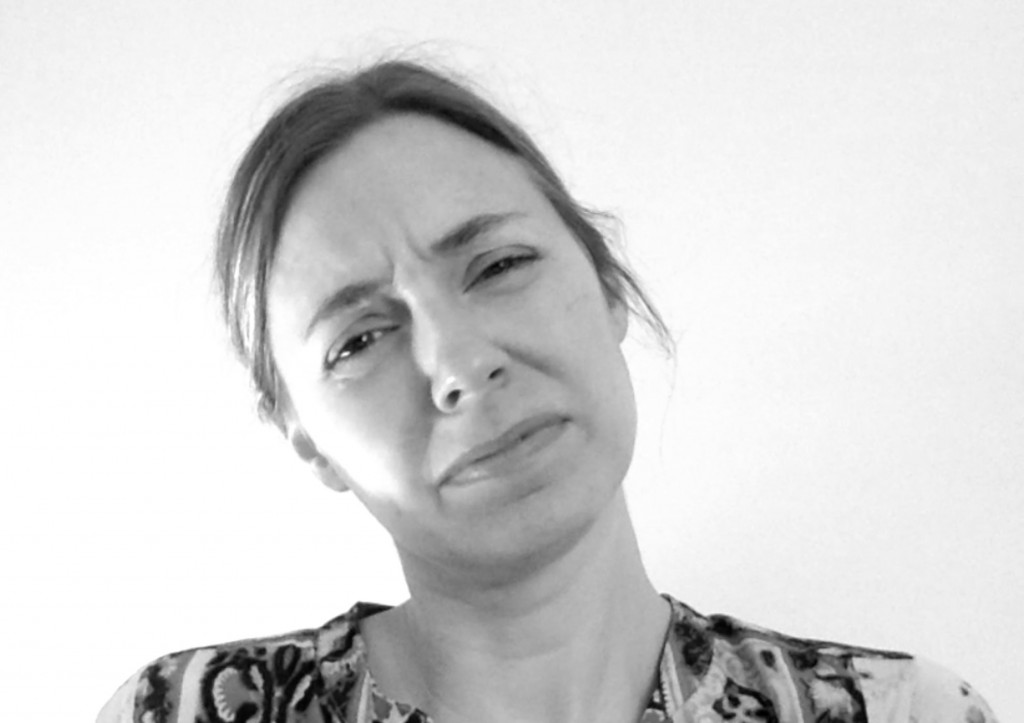 You've spent a lot of time working on your pattern repeat. Your eyes may be feeling buggy, and your thoughts may have drifted to that caution zone of "I just want to get this done". So what do you do? Writer's often use an editor for that critiquing eye, but what about if you're a textile designer?
When our objectivity has faded many designers, including myself, often turn to our clients for input. If that startles you, don't let it. This isn't always a bad thing! Some clients really enjoy and appreciate being a part of the process. However—getting input on the progress of a repeat is different than dumping the critique into the client's or agent's lap.
We're busy, but so are our clients and agents. Asking them to critique our work, double check our work, or look for mistakes in our work is a cop-out. Mistakes do happen, but it's our responsibility as pattern and textile designers to make sure that our repeats are as perfect as possible before passing them off to our clients.
I understand that you want to feel ready to submit your pattern repeat to your agent, studio, or client. And it is possible. Here are a few tips that will help you critique your pattern repeat:
1. Take a break and return with fresh eyes.
If your time frame allows, give yourself a break from the pattern repeat, the more time the better. Often enough my initial thoughts have lead me to believe that the repeat was terrible—or wonderful. By giving myself some time away from it and returning to it later (24 hours is helpful for me) I see a new picture. I quickly see: a) nothing needs to be changed and it is a successful repeat; b) the repeat has some issues that are now very clear to me, and; c) I see how these issues can be easily fixed without having to start over from the beginning of the process
2. Flipping or rotating the pattern repeat.
Chelsea shared this method in the Textile Design Lab. "Sometimes I find that when I am so used to looking at a pattern in a certain orientation, I am blind to certain problem areas or imbalances in the design. Rotating the canvas and viewing it from another angle, or flipping it along its vertical or horizontal axis can give you a fresh way of looking at the design and often makes problem areas more apparent."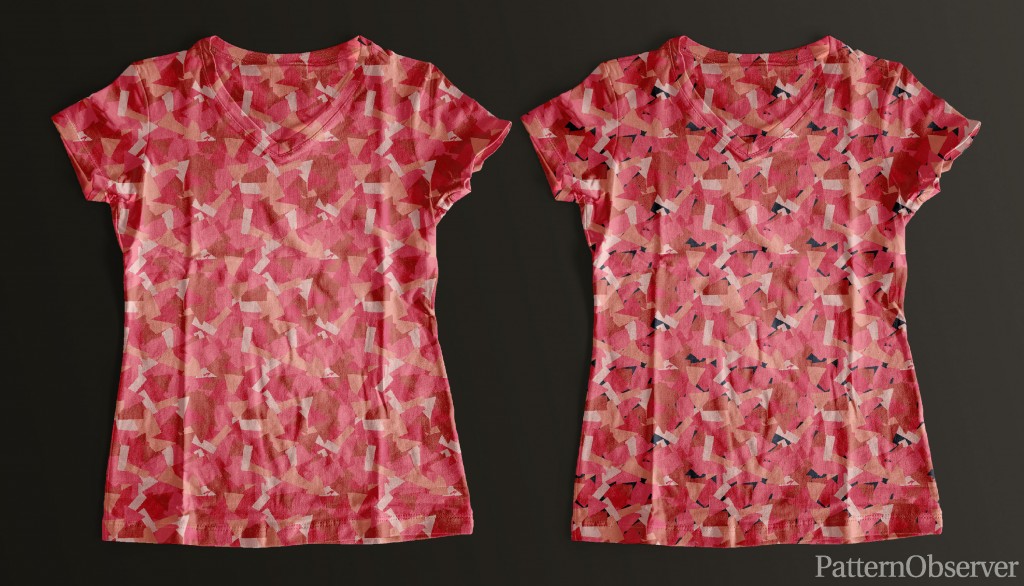 3. Putting the pattern repeat into a mockup.
Sometimes just getting a quick visual of how the repeat would look on a garment or home decor product can emphasize problem areas in the repeat. If one motif is larger than the others, or one color stands out from the rest, seeing it on an end product can make this more apparent.
4. Changing the colors completely.
Color can be a huge factor in a pattern repeat feeling balanced or not. Chelsea likes to see how her patterns will look in a very different colorway. An example would be that if the pattern is tonal, she will switch it to brights. In the example above you can see how my poorly designed repeat becomes more obvious when I change the background color from a tonal pink to a dark navy. Isn't the difference amazing?!
5. Test your pattern repeat.
In this FREE training video I share my favorite method for testing to see if our repeats are ready to send out. I learned this trick while working as an in-house textile designer at Jantzen swimwear. Through my years of experience I have found that it is the easiest ways to check the quality and professionalism of your work. Get access here.
Not sure if your repeat is ready to send to an agent, studio, or client? Don't worry about it, because I have a solution to help. It's time to put your repeat to the test in this free training video!
There is an art to critiquing your pattern repeat, and I know you can do this successfully!
Save
Save
Save
Save
Save
Save