The bold designs created by Allie Runnion are so eye-catching and captivating. I really admire her color use and the way my eye moves through her pattern layouts, so I was thrilled to learn more about her design background and inspiration.
It was insightful to learn about Allie's education and experiences. She shared this: "I received my BFA in Illustration from Rhode Island School of Design. Afterward, I worked as a designer and art director for several years. Eventually, I made the decision to freelance with my illustration and pattern design work, which I love."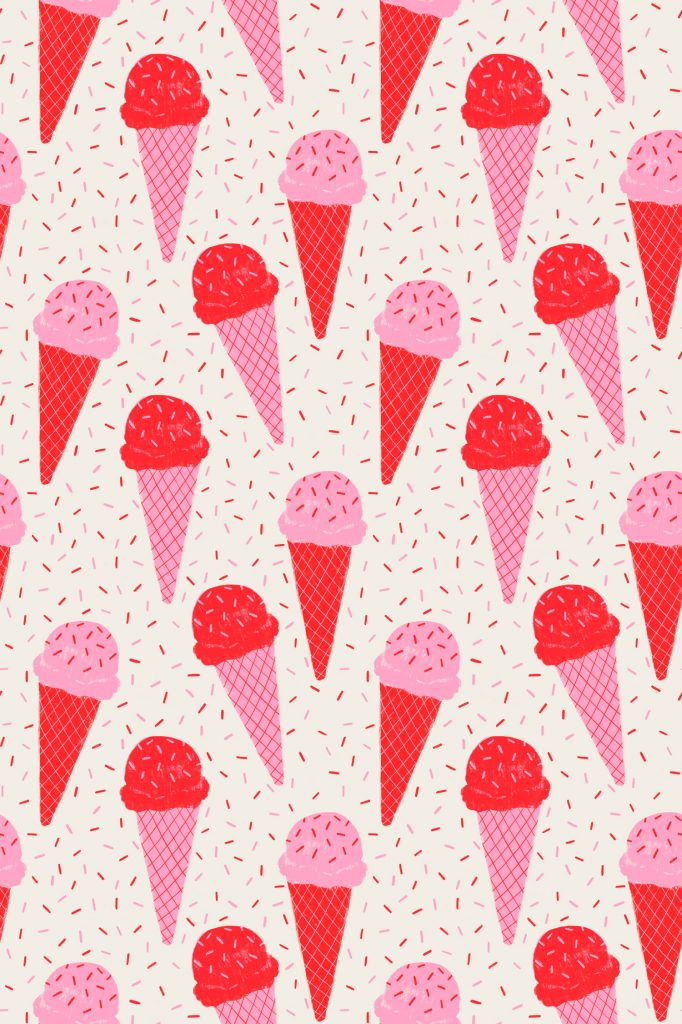 Allie is enthusiastic and it shows in her bold designs and passion. She told us, "I've always loved to make things, even as a kid. I find joy in experimenting with different techniques and seeing how my work evolves over time.
"I am inspired by vintage illustration and textiles, and nature. I love to learn about the natural world and have a great love for animals, which is why these things frequently find their way into my work. I have done a lot of work in ink, charcoal, and pencil creating motifs before digitizing and creating a repeat. Recently, I have started to work mostly digitally in Photoshop, as I am able to work faster and try different things more easily. I've always liked to have control over color in Photoshop and be able to play with different color options."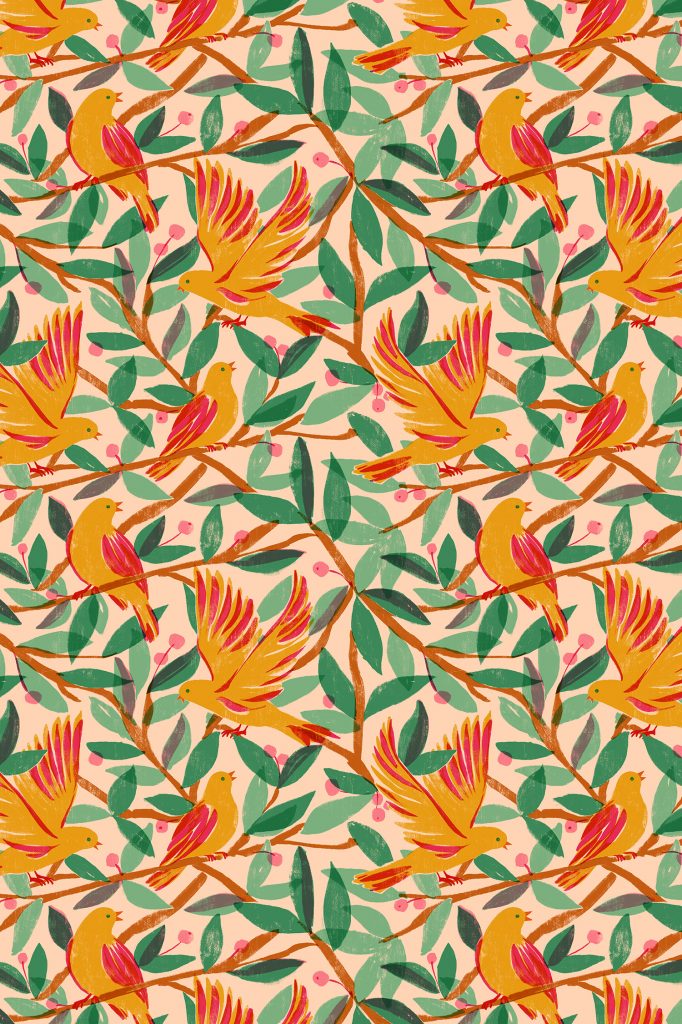 For Allie, this is what comes next: "I'd love to work with a company on designs for home goods and possibly apparel. It's always a thrill for me to see my work on products out in the world."

Thank you, Allie! You can view more of Allie's bold designs on her website.