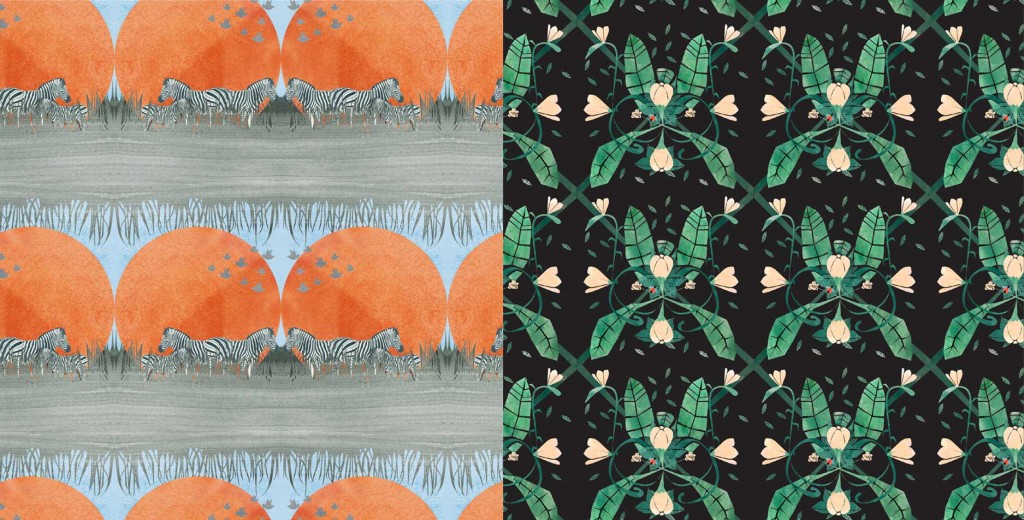 I am thrilled to introduce you to work from Paola Pagano. When I was reviewing Paola's work I was immediately struck by the depth, richness, and emotion within each pattern. Her work is simple in some ways, yet so powerful and enchanting. It's fair to say that she has a new fan of her work!
Paola is an experienced designer with a degree in Graphic and Multimedia Design from La Sapienza in Rome, Italy. In 2013 she completed the "Illustration and Story Telling" Summer Residency at SVA in NYC and is currently based between NYC and Milan, where she has also worked as an Associate Designer at Artforum Magazine and had several years of experience as an Illustrator and Freelance Designer.
"Since as long as I can remember I have been fascinated by patterns: the blue and red circular motif on the tiles in my grandparents apartment, the Victorian floral pattern on my childhood home armchairs that I found again on a pair of ballerinas bought in NYC 15 years later, the flannelled patterns of my own skirts growing up. This obsession has driven me closer and closer to pattern design which in the past three years as become a huge part of my portfolio: I started producing them without having a clear idea of what their objective was, but then I began seeing a pattern in the patterns I made (I know repetitive!) and so I started being more deliberate in my choices, developing a body of work that keeps growing every day.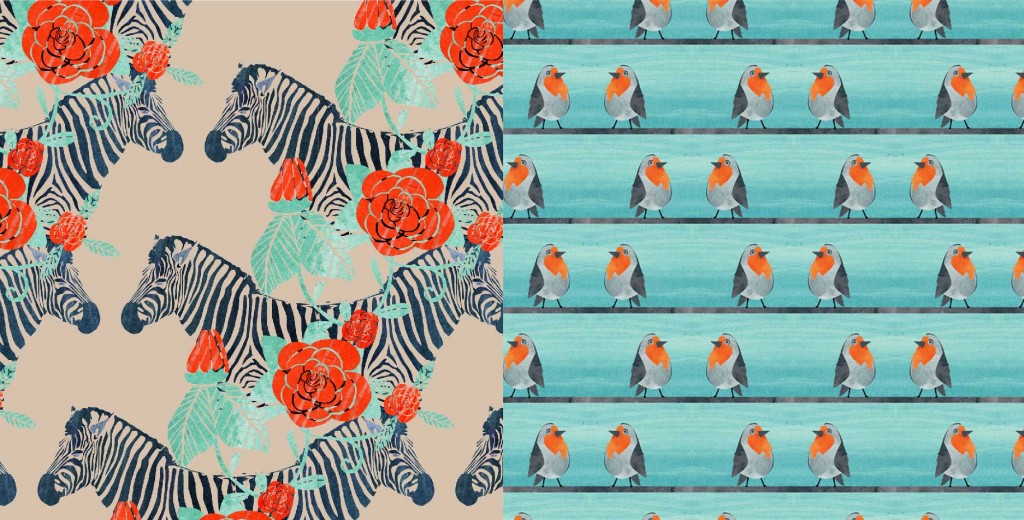 "The inspiration behind these pieces is 'Live Nature'. From the Italian traditional maiolica motifs to the cleanness of Scandinavian minimal patterns, to the wacky New York style. There are 3 main themes: floral, animals, and landscape. I re-elaborate natural elements into pulsating details and animated scenes with an exotic twist. I worked with a palette of different watercolor textures that I created on paper and then colored digitally, I usually draft the pieces on paper and that rebuild them in Photoshop.
"I wanted this collection to be moody: starting with relaxing birds in a blue sky, then butterflies in different colors on a dark background, a second version where golden-yellow butterflies alternates to sweet little flowers. Then the flowers compose a psychedelic pattern in blues and yellows, in the theme of flowers there are also the ladybug pieces that bring you back to a more romantic feeling of a wavy nature. Of the final three pieces the first two are landscape pieces as if zooming out of the details to go back to a larger horizon. The last piece is the reinterpretation of the classic traditional zebra pattern twist a floral twist. It also composes slanted lines acquiring an almost abstract quality."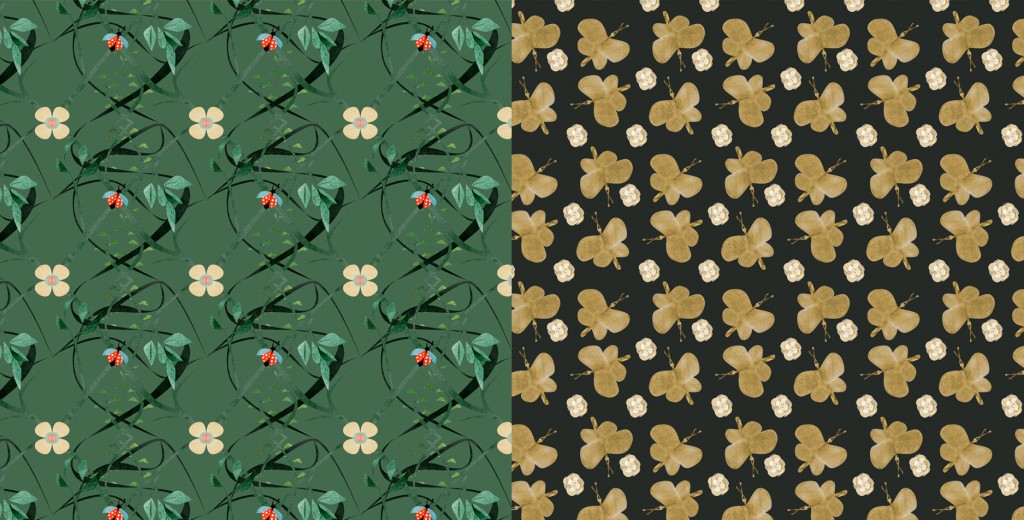 "My goal is simple and ambitious, to keep working at my own visual research, creating work that is personal yet universal. My dream is to share my visual research with as many people as possible and to find a channel for my work to be used and worn and looked at."
You can learn more about Paola Pagano's work on her website: http://paolapaganostudio.com/
Save
Save
Save