Two lovely and distinct features of Danielle Broder's work are the simplicity of it and the hand-crafted quality. There are enchanting subtle inconsistencies and variations in each piece.
We asked Danielle to give us some insight into how she came into her work as a printmaker and this is what she shared with us: "I've always been an artist. I studied illustration and interior design in college, but never learned printmaking while there. I was playing around with fabrics and found a tutorial on block printing online one day. After experimenting with getting my patterns onto the fabric, I started my company, The Recoverie, where I sold small prints and pillows at art shows and in shops. These days I teach my process to adults weekly and work with interior designers to create custom handprinted projects like upholstery, pillows, and drapery." There are many fortunate people who can learn from Danielle's expertise!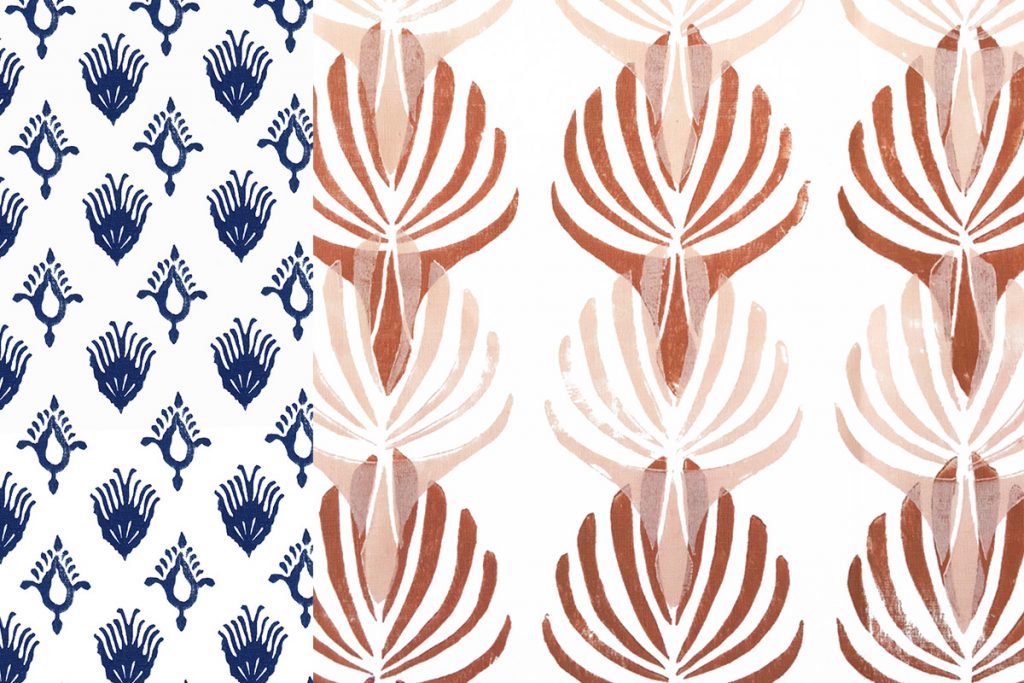 When it comes to process, this is how Danielle goes about creating her amazing prints: "All of the photos are original patterns I designed, hand carved, then block printed onto fabric. My process varies, although here's what I've been doing lately: 1) I sketch first; 2) then edit and color in Illustrator; 3) scale and print the pattern; and then 4) transfer the image to a block. After this, I carve out the design, custom mix the inks, do a few test prints, and then print a yard or so for swatches." And when it comes to the inspiration for these patterns, Danielle says, "I get inspiration from architecture, tiles, nature, and lots of other places."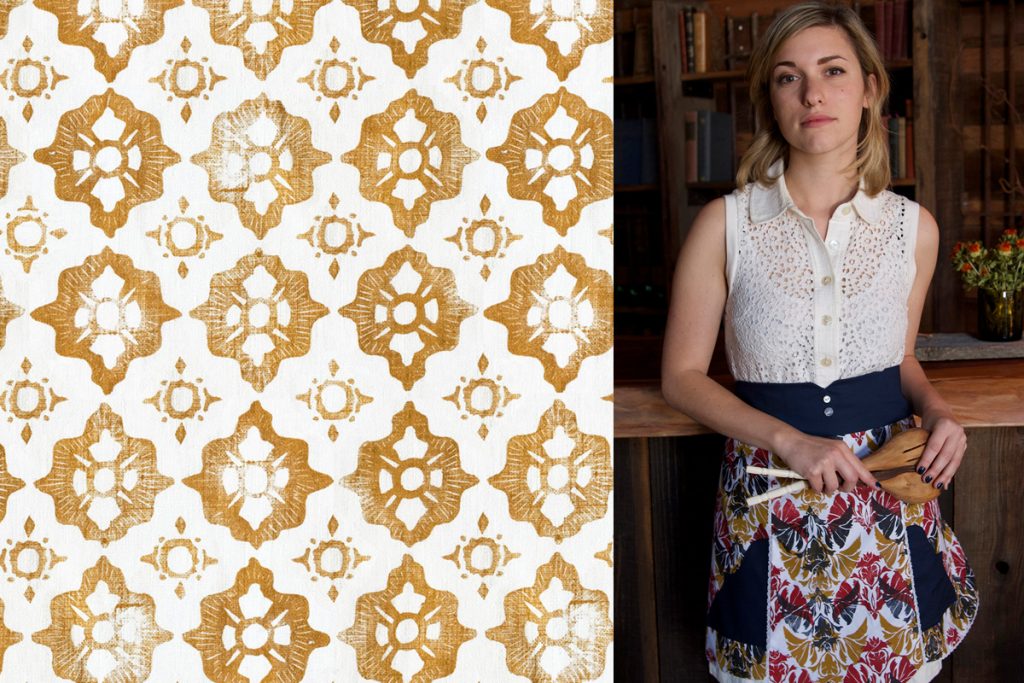 With so many exciting things happening for Danielle and her work today, we wanted to learn a bit more about what she has in mind for tomorrow. She says, "In the future, I'd love to do more interior design projects or even a wall mural. Block printing is a really fun hands-on way to express your creativity, and I think it pairs well with digital design and getting a unique handmade look."
You're invited to check out more of Danielle Broder's work on her Instagram page: @therecoverie or by visiting her website: www.recoverie.com.