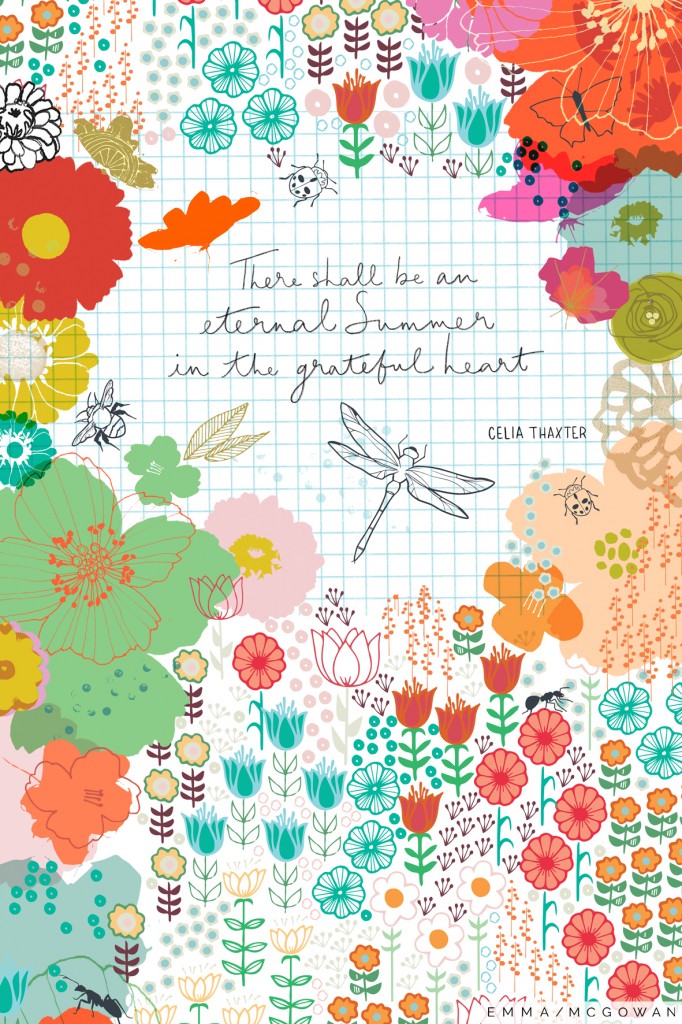 Surtex is right around the corner (May 21-23) and I am thrilled to kick off our series of Surtex features with one of my favorite designers, Emma McGowan.
Emma was a copywriter for years, working in publishing, the arts and digital marketing. "When I had my two daughters, now 8 and 5, I realised life is too short and precious to waste doing work that isn't your real passion so I went back to college and did a foundation course in art and design."
Since then she's illustrated a weekly column in a national UK newspaper, helped form an international art collective, exhibited at Surtex, illustrated two books, and licensed designs for textiles, stationery and greetings cards.
All of Emma's beautiful work is hand drawn and then assembled and recolored in PhotoShop.
"With my House Plants collection, I wanted to nod towards the ubiquitous tropical trend but give it my own spin. I created crisp hand drawn illustrations of the kind of house plants and macrame hangings that were fashionable in the 1970s. The resulting collection of placements, repeats and co-ordinates is full of lush, on-trend green tones and I think it feels both vintage and modern. Since I created the collection, I'm seeing macrame on all the style blogs so it feels bang on trend!"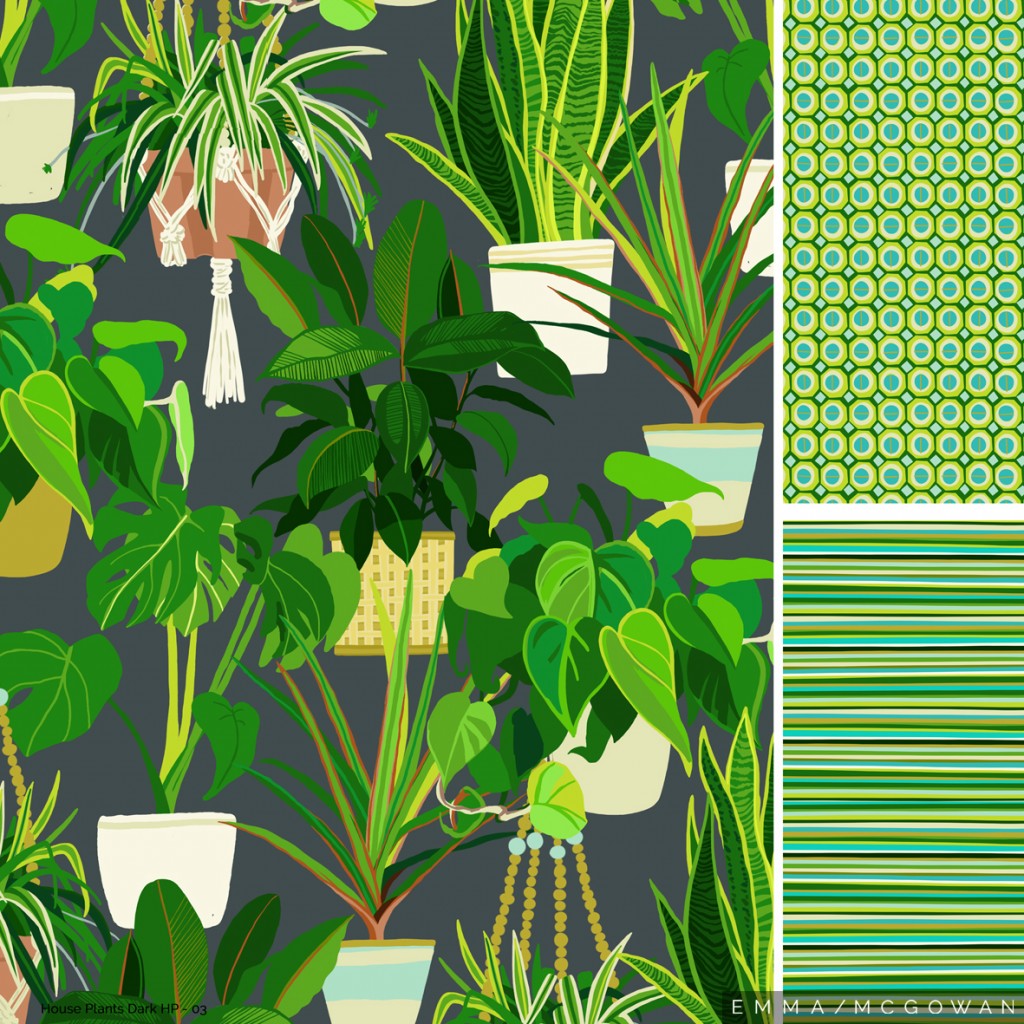 "I love to create dramatic layered florals, often with dark backgrounds to make the colours really sing, and have a large section of florals in the portfolio book I'm taking to Surtex. Some of these florals have been licensed by Big Wheel Press for a range of letterpress and foil greetings cards and notebooks that will be at booth 2321 at this year's National Stationery Show. Other florals have been licensed for desk planners, festival merchandise and a range of journals and notebooks. I'd love to see more of my florals out in the world, on packaging, gift wrap and stationery products. That's one of my Surtex goals this year."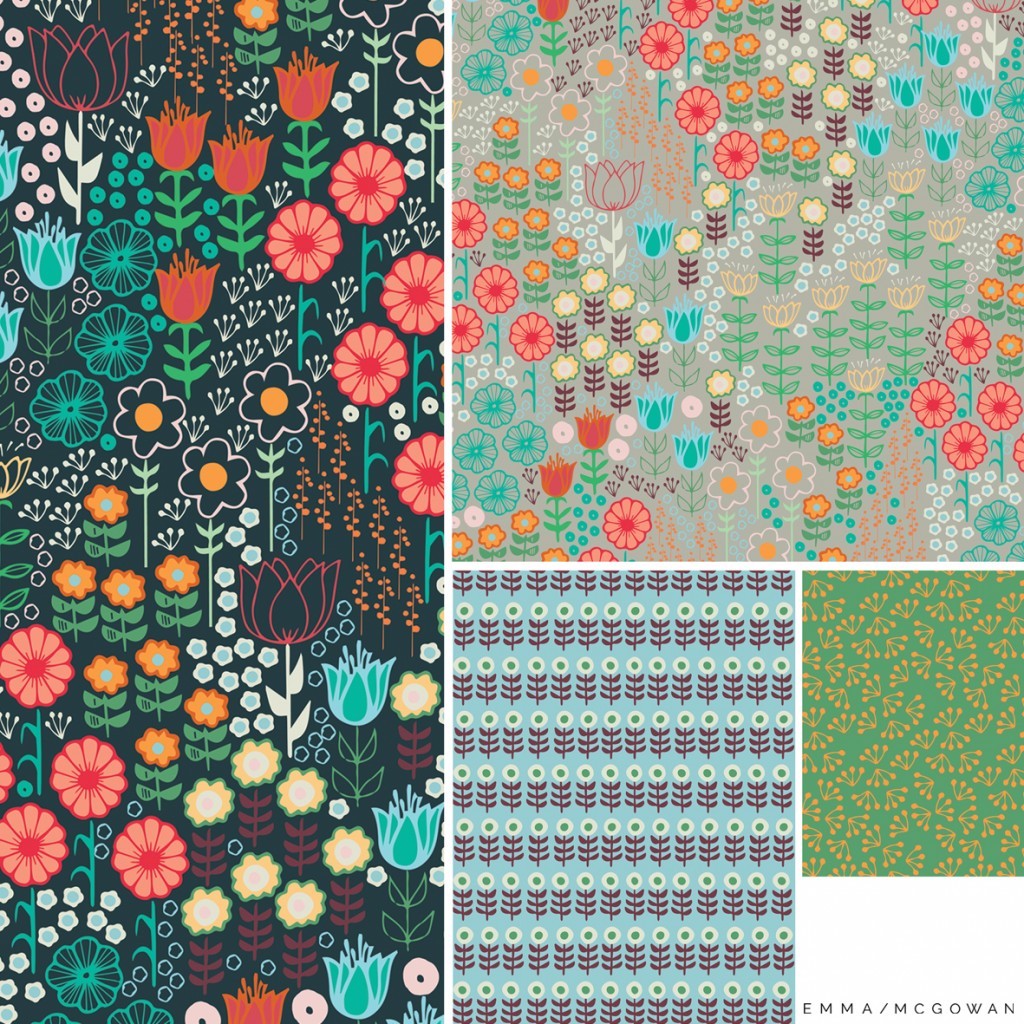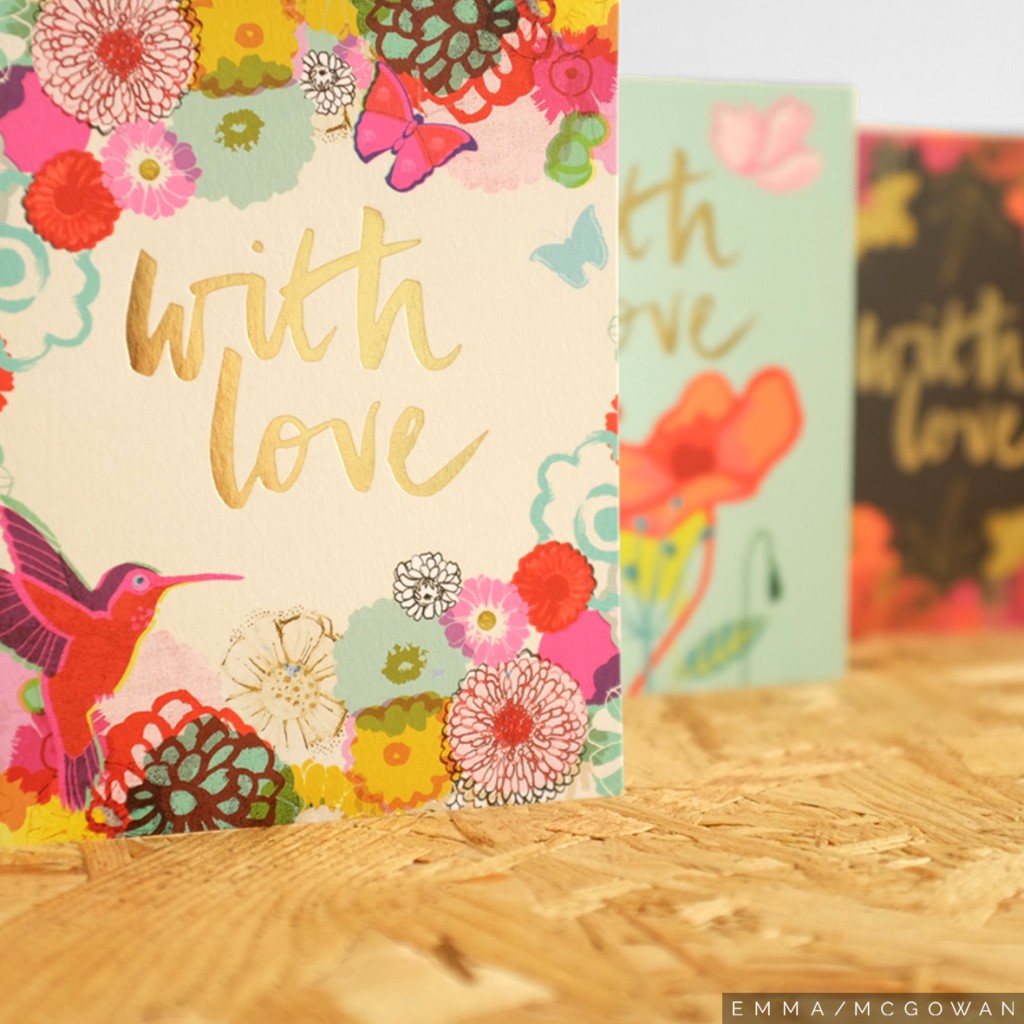 "Collaborating with Big Wheel Press on my range of cards and notebooks was a real highlight this year and reminded me that I make my best work when I know who I'm designing for and can bounce ideas off clients who really understand their products and market. My goal at Surtex this year is to meet new clients who also like to work like that, with creativity, energy, purpose and a sense of fun."
Emma will be exhibiting at Surtex again this year with Four Corners Art Collective. You can find them in Booth 2723 with hundreds of fabulous designs for all markets. I highly recommend adding them to your "must see" list!
You can also find Emma on Instagram.
Enjoy the show!
Save
Save
Save
Save
Save
Save
Save
Save