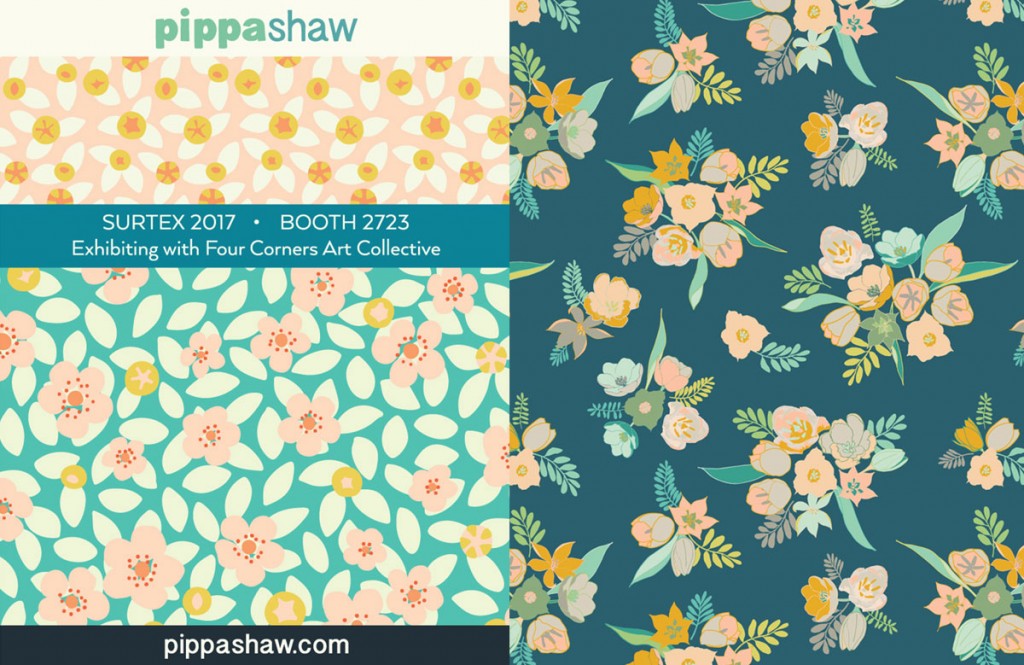 I am delighted to highlight the work of another designer who will be exhibiting at Surtex in just a few weeks—the talented Pippa Shaw. Pippa is a fine artist who discovered the world of surface pattern design through her love of fabrics and stationery. After reading textile design and pattern books and taking online courses, Pippa slowly acquired the skills she needed to devote her time 100% to surface pattern design.
I love Pippa's beautiful use of soft, feminine color palettes in combination with her slightly whimsical illustration style. Here's what Pippa wanted to share with us:
"I love gardening, cookery, and walking in nature, and unsurprisingly this subject matter appears in a lot of my designs. My favourite designs are always the ones that I've most enjoyed creating. My Altitude fabric collection with Dashwood Studio came from sketches I made whilst on holiday with my family in the Alps; every afternoon there were thunderstorms, and I used that downtime to sketch out my memories of the day and the views from the window of the chalet we were staying in.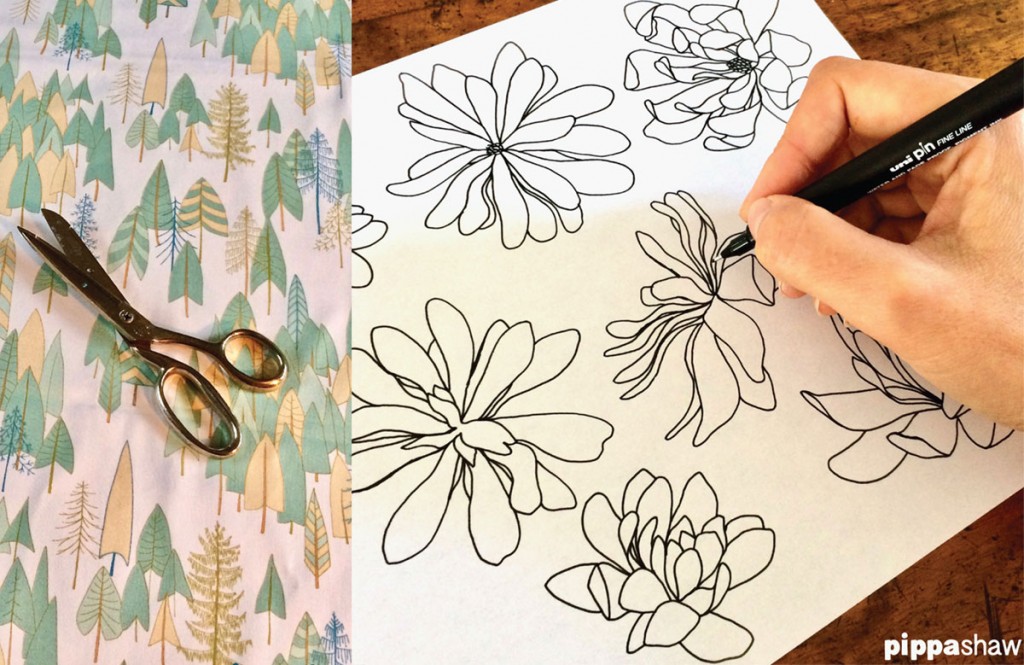 "I've always been drawn to all things Art Nouveau, Art Deco, and pretty much anything that incorporates the aesthetic of the Far East, and these styles have had a big influence on my design work. I'm always striving for balance and flow in my patterns through the use of line, form, and colour. My work is inspired by nature, rooted in classical design principles but is imbued with a fresh, contemporary aesthetic.
"I strive to retain the hand drawn character of my drawings in my final artwork, whether they are flowing florals or rhythmic geometrics. I always start with pencil sketches, that I then ink up and scan into the computer, before manipulating them digitally to make the final design. I spend a lot of time researching and honing my colour palettes and colour is a fundamental component of my style.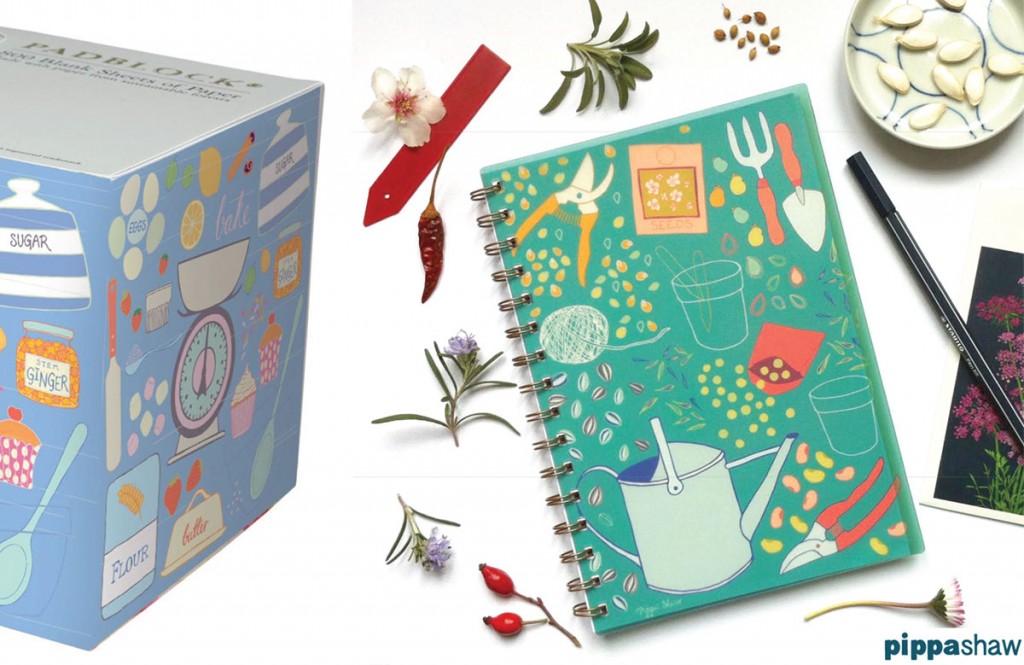 "One of my goals is to design a fabric for Liberty, and another is to see my patterns on products in Anthropologie! I have a list of dream clients on my studio wall and I hope one day to be working with all of them. I find it so helpful to think of these future clients to keep me focussed on who I am designing for."
You can see more of Pippa's work at Surtex booth 2723 with Four Corners Art Collective or on her website: www.pippashaw.com.
Save