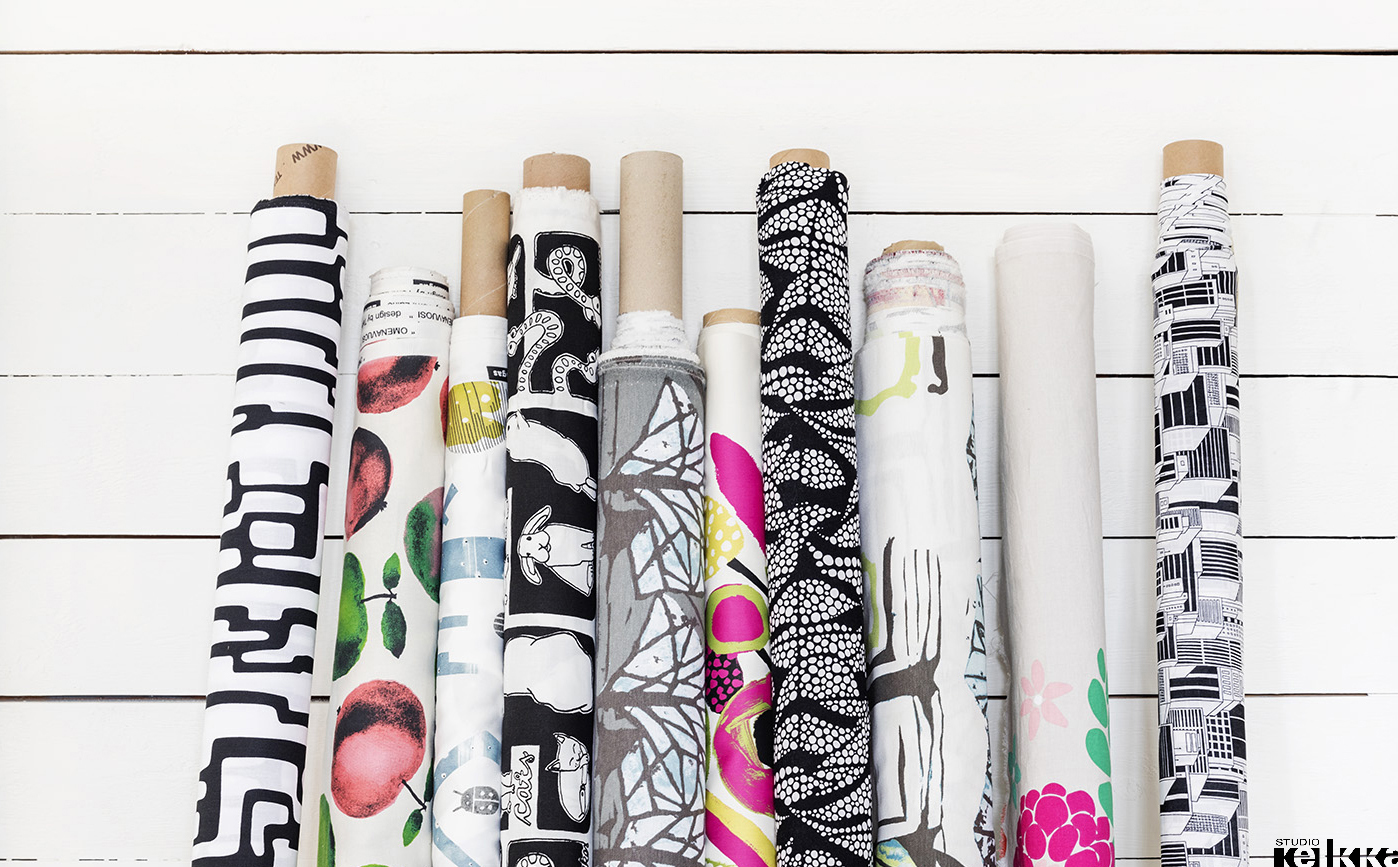 We are big fans of the beautiful, bold prints coming out of Studio Kelkka, a Finnish surface design studio comprised of ten designers who "combine nordic essence with playful & fun style." The mix of styles from each of the designers on the team has resulted in an "interesting and versatile" collection that will be shown at Surtex later this month. This will be Studio Kelkka's second time at Surtex–"first time was great so it's nice to come back!"
Passion for prints
Studio Kelkka is a Finnish multi-disciplinary pattern and surface design studio. We have a true passion for prints: in our work we combine artistic vision with a deep understanding of the commercial needs of our clients. Among our clients you find companies from around the world: Papyrus, Richloom Fabrics Group, TJX, Sterling Brands, World Kitchen (USA); IKEA of Sweden, Hemtex, Kinnamark (SWE); Rasch, Albani Group, Papstar (DE); Ena Shaw, Harlequin Fabrics (UK); Sangetsu, Nitori, Senshukai/ Belle Maison (JPN). Luetteloa voi jatkaa…
Ten designers, hundreds of stories
Studio Kelkka was established in 2010 by ten Finnish designers who wanted to bring their forward-driven design philosophy to life. The look of our pattern and surface artwork is proudly Scandinavian and never boring. And what is the secret of our success? It is working hard, sharing ideas and combining strengths and skills of ten fellow designers. Besides – it is also fun to work in Studio Kelkka!
Please enjoy this sampling of work from a few of Studio Kelkka's designers!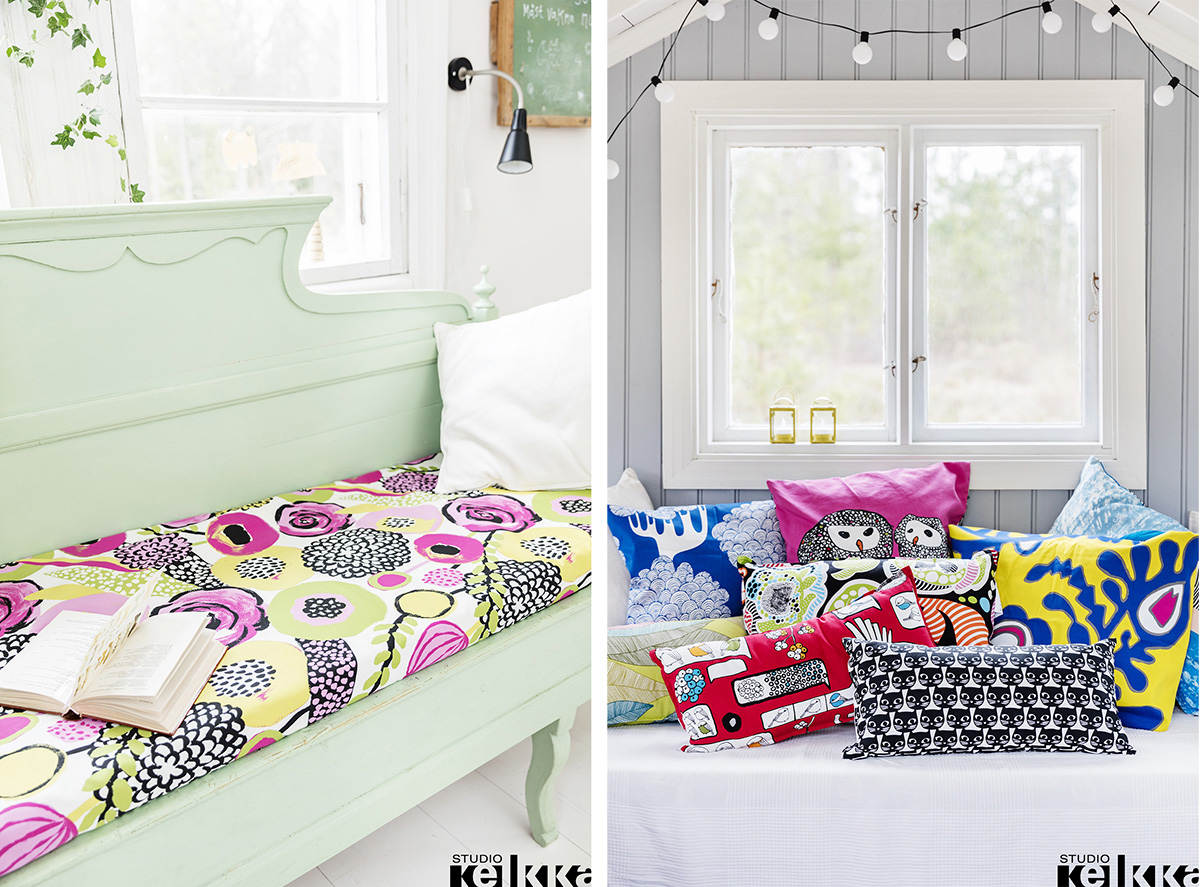 Left image
Name of the design: Pauliina
Designer: Terhi Laine
Customer: Eurokangas (FIN)
Terhi Laine, designer of "Pauliina", made this print by combining collage technique, hand painting and digital art work.
Right image
Designs for IKEA
Since the beginning we have worked with IKEA and designed many iconic prints for their collections.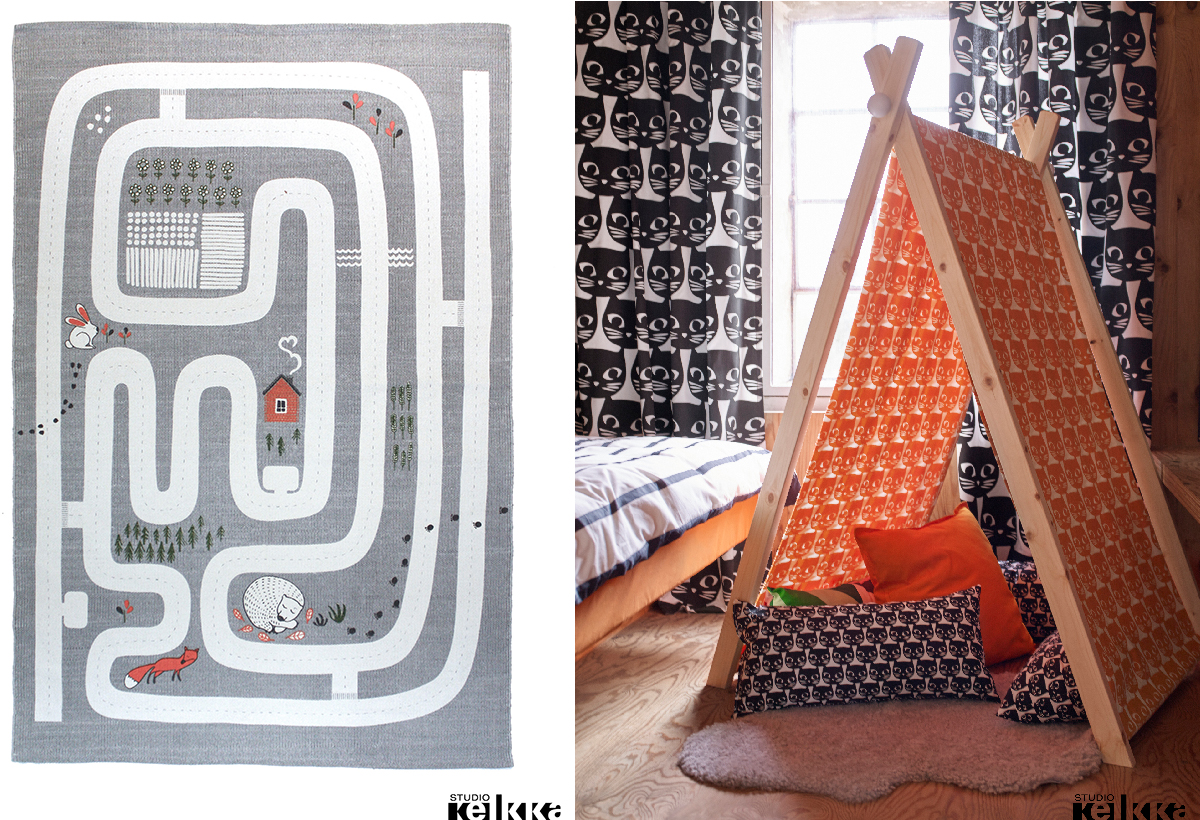 Left image
Name of the design: MAALLA (Countryside)
Designer: Emma Hagman
Customer: Finarte (FIN)
Our designer Emma Hagman created a new kind of car rug for kids. It is playful yet close to nature. Emma got the idea for this rug from her everyday life; she lives in the countryside in an old wooden house surrounded by a big garden.
Right image
"Mattram" for IKEA
Niina Aalto's design for IKEA was inspired by her beloved elderly cat called "Grandma."
See more from Studio Kelkka's ten talented designers at http://www.studiokelkka.com/, and be sure to say hello at booth #3319 if you are heading to Surtex!