Featured Designer: Kelly Kratzing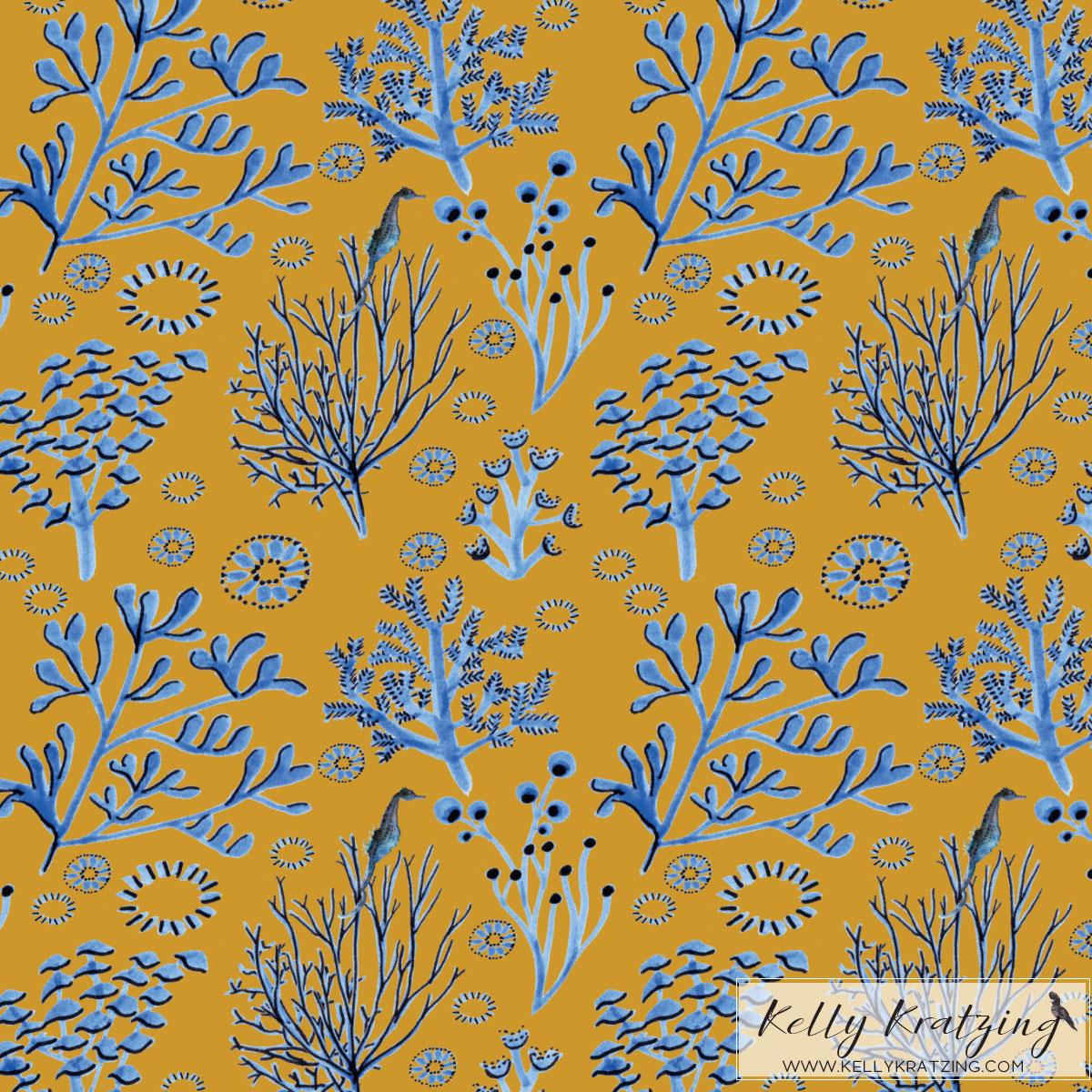 Surtex is just around the corner–are you attending? If so,  you won't want to miss the beautiful new designs by surface pattern designer and illustrator Kelly Kratzing. The Melbourne, Australia-based designer will be represented by Nerida Hansen Print and Textiles in booth #3017, where she will be exhibiting images "primarily inspired by the SS18 trends and Australian nature."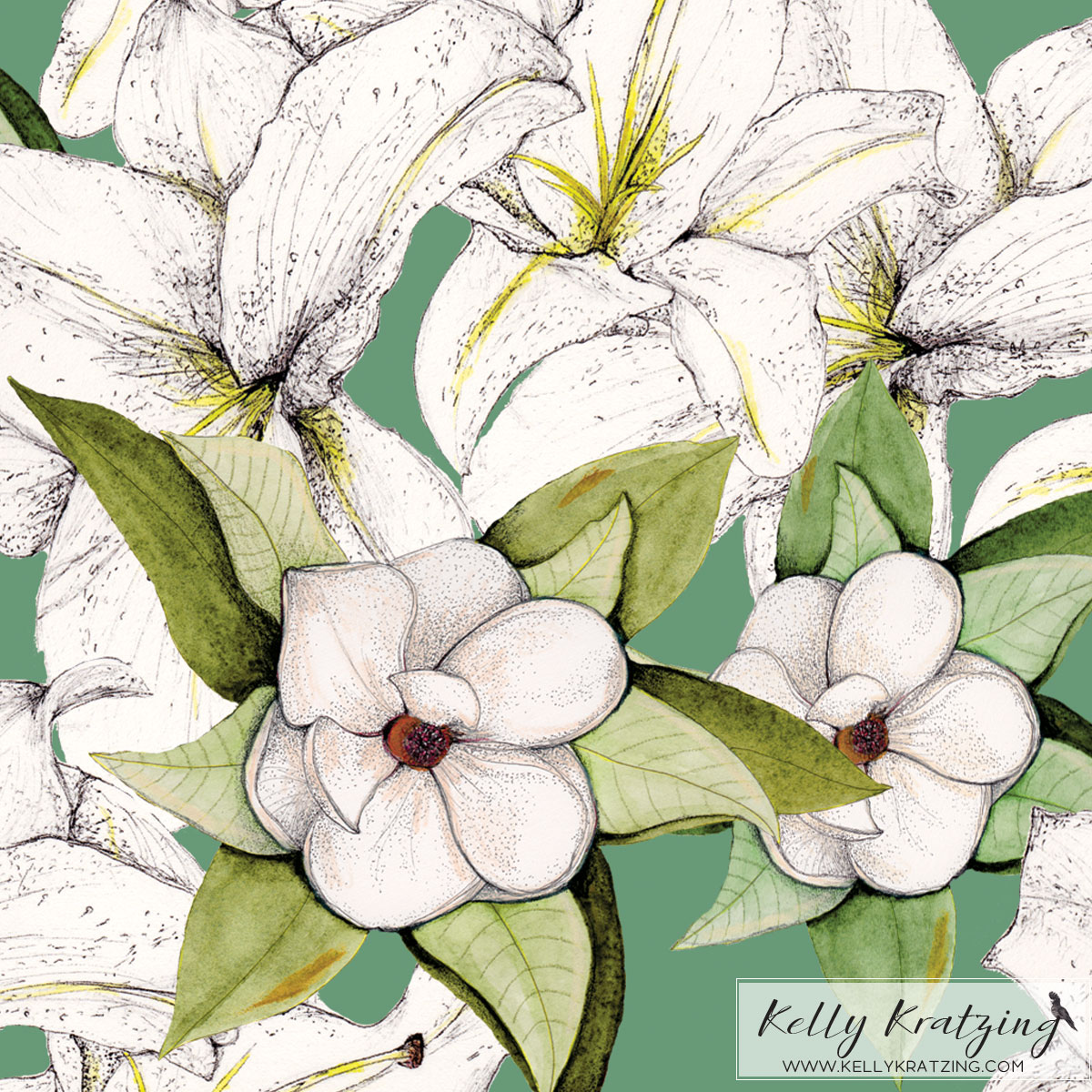 Kelly's work is often described as "classic with a modern twist, demonstrating a clean design with detail that makes it interesting and distinctive." We couldn't agree more!
Her background in biology influences her strong use of nature-inspired motifs, particularly anything distinctly Australian.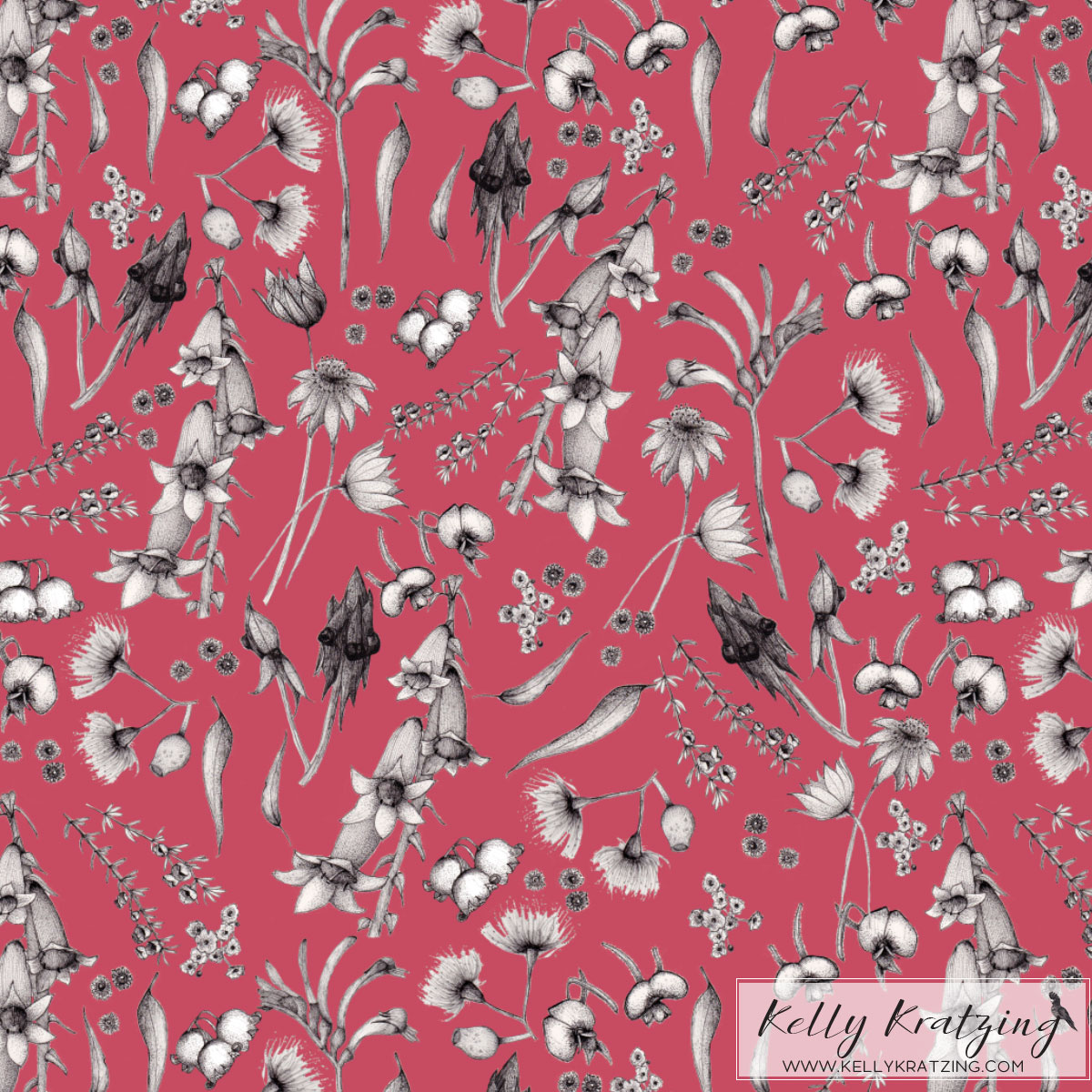 Kelly has always loved the saying "don't compare your beginning to someone else's middle" and finds it very useful to remember this in the surface pattern design industry. Wherever Kelly may find herself on that beginning to middle journey, we see a bright future ahead for this talented designer!
Visit www.kellykratzing.com, @kellykratzingdesigner on Instagram, or Surtex booth #3017 to see more.