We are thrilled to announce that our Textile Design Lab guest expert for the month of October is Caroline Cecil, the CEO and founder of San Francisco-based Caroline Cecil Textiles. Caroline has spent the past decade immersed in the world of textile design, from designing textiles for Carolina Herrera to conceptualizing mass-market assortments for Target stores and Angela Adams. She recently launched Caroline Cecil Textiles, specializing in hand screen printed fabrics for the luxury interiors market.
We look forward to sharing a sneak peek of Caroline's TDL tutorial on designing textiles for the high-end interiors market later this month, and today we invite you to get to know her better in the interview below and her lovely behind the scenes video above! *All photos in this post by Michael Hindman Photography, michaelhindman.com*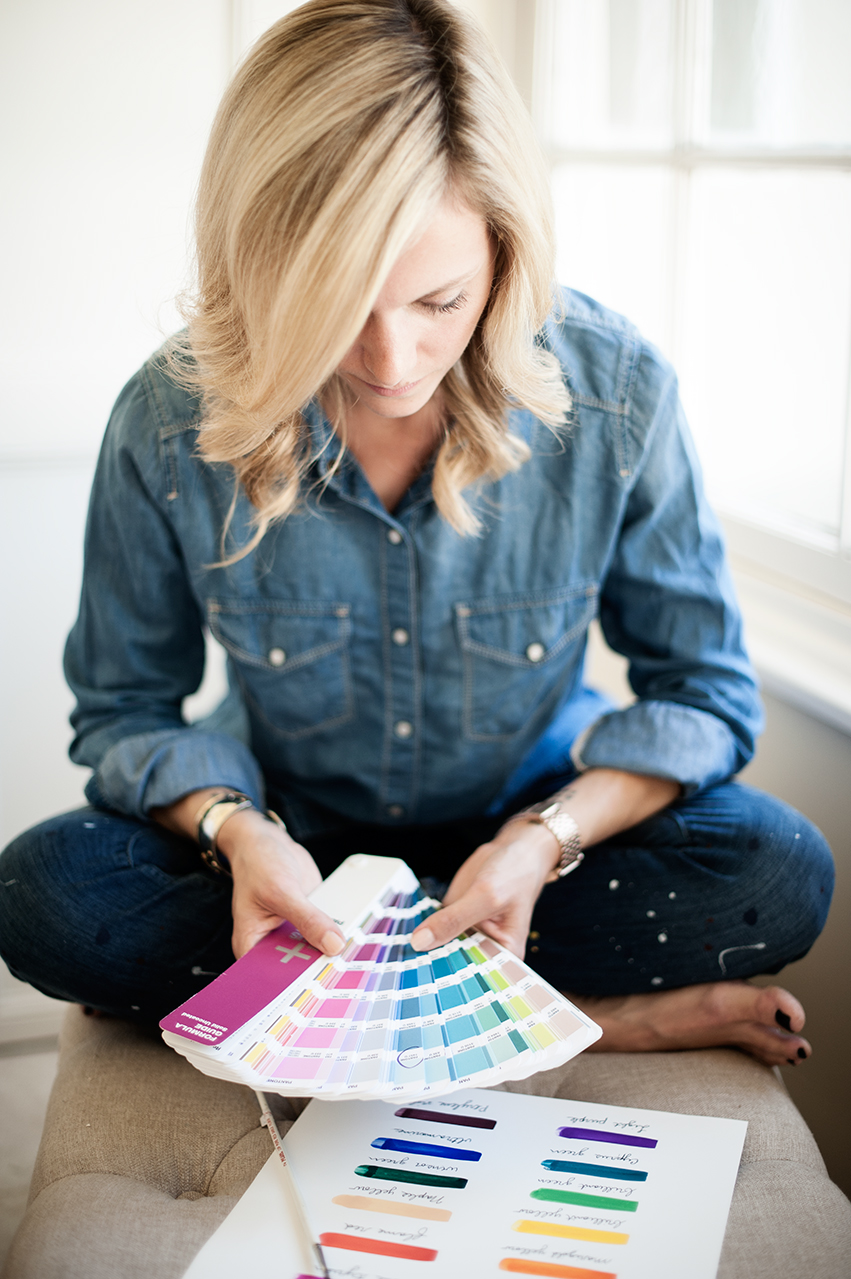 Please tell us a bit about your design background and career path. What drew you to the world of textile design and designing for interiors in particular?
I've had a lifelong pull towards fashion, runway, craft, artisanal culture and I guess you could say that led me to textiles. I attended Parsons in NYC with the intention to be a fashion major but quickly realized my true passion was for fabric. A year later I transferred to MICA in Baltimore where they have an incredible program centered around age-old textile techniques like hand screen printing, batik, resist-dye, and ikat weaving. After school I moved back to New York City to work for a fabric atelier that specializes in french couture textile techniques. It was amazing to be part of a small studio producing fabrics for clients like Carolina Herrera and Vera Wang. After a year in New York, Target recruited me to join their textile design team in Minneapolis which was my first leap into corporate design. Since then I have worked for design companies large and small, hi-end and mass market. My most recent role before starting CCT was as the Design Director for a fashion footwear start-up in Silicon Valley. It was a great experience to help build a brand from the ground up, right in the heart of innovation and technology.
For years I have aspired to return to the realm of the handmade, and with the reemergence of artisanal culture in American design the timing just clicked. The hi-end interiors market really appreciates and celebrates artisan textile, wallpaper, furniture, lighting companies, which is why it has been a natural fit for my line. Artisans in California hand screen print our designs onto beautiful grounds made of linen and cotton. The process of sourcing incredible ground cloths, and textile facilities that still do this type of old world printing has been so invigorating. It's a challenge to find them, but amidst all the mass production still remains a handful of printing facilities, and centuries-old mills making the most beautiful product. I am so happy to have found an industry that values keeping ancient traditions alive and am proud to bring a product to the interiors market that has so much integrity and energy.
Could you tell us about the creative process behind the CCT collection? What roles do you take on and how do you collaborate with the rest of your team?
Our design process is very collaborative! We work through concepts, experiment with color palettes and design the patterns in our design studio in California. At the start of each new collection we spend a lot of time hashing out something I refer to as our "seasonal inspiration narrative", the inspiration behind the collection. From there we use Pinterest boards and large foam core mood boards to bring the concept to life before diving into artwork development. I hand paint every design, and my team brings it into the computer where we iterate on the composition and color-ways. From there we edit, edit, edit and transition to strike-offs. It's a brilliant process watching a collection come to life!
As CEO & Founder I wear every hat, from design, to marketing, to accounting and legal, to business development. I am very involved with everything that we are doing from designing the new collections, to sampling, to sourcing new materials, to generating content for our lifestyle blog. It's important to me that the brand maintains a consistent brand narrative at this early stage. Its a lot to manage, but when you are building something from scratch it really makes you feel alive. The work gives energy back to you, so all of the demands and challenges pay off.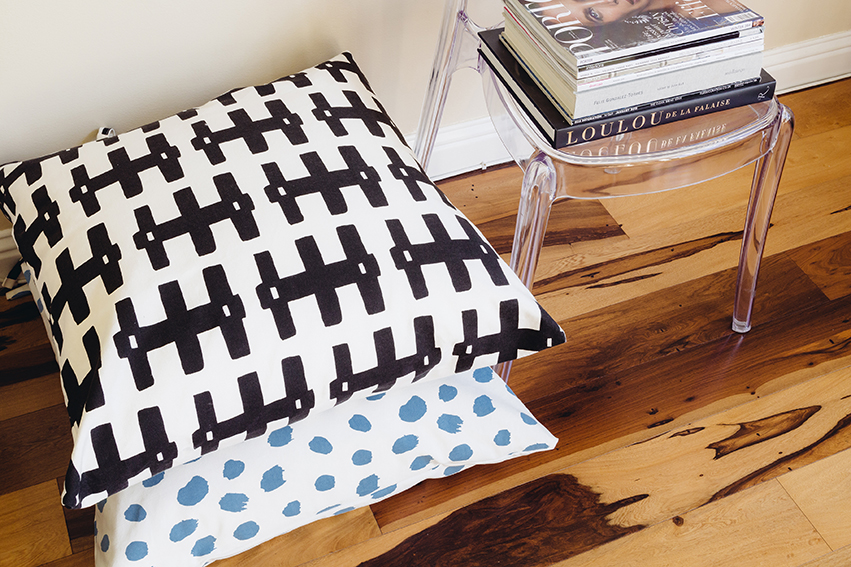 What roles do trends play in your design process? What are your current favorite print and pattern trends?
Surface design and color trends fascinate me. I watch the runway shows during fashion week, and look at the forecasted trends for pattern and color. Often times what appears in interior design originated on the runway, and its interesting to watch the life cycle from fashion to interiors. At CCT, it's important that our line is culturally relevant, so I look at the trends to remain aware of how and where we fit into the greater whole. I also enjoy adapting and being creative with trends – using them as rough jumping off point and incorporating our unique ideas.
Who are your design heroes? What about them inspires you or influences your work?
Madeline Weinrib and John Robshaw. I have been following their work for over a decade now. Not only is their work beautiful, they have constructed compelling and memorable brand narratives that draw people in.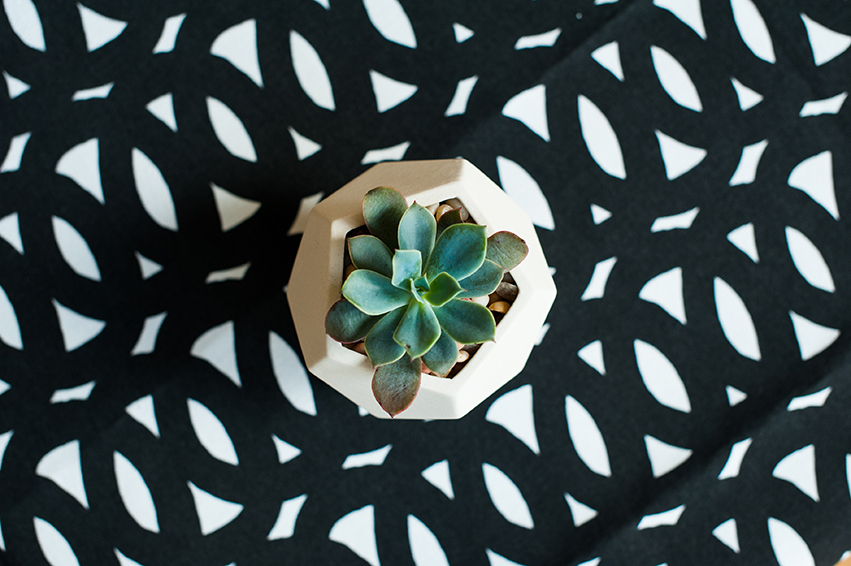 What would you consider to be your most proud achievement or greatest success so far in your business?
I'm incredibly proud to be a part of the re emergence of craft and artisanal culture in American design today. I have always been passionate about preserving textile techniques that are dying out, and it's incredibly rewarding to be partnering with the talented artisans that help bring the line to life. All of our designs are hand-screen printed onto heritage ground cloths which we source from artisan weavers in Belgium and Scotland. It's an ongoing quest finding suppliers and manufacturers that support this style of product design, and we have put a lot of energy into sourcing the perfect fabrics and printers to help create our textiles.
What have been some of the challenges you have faced throughout your design career and how have you overcome them?
When I began my career fresh out of school, my biggest challenge was learning how to design for a brand that wasn't my own personal aesthetic. You have to learn about target audience, about who the consumer is, and get inside their minds instead of thinking about your personal opinion of things. At Target they really emphasize that kind of thinking: who is the "guest"? How do they think? What do they value? I am really grateful to have been a part of the design team at Target, where top design talent from all over the world is at the helm of their product development. A lot of what I learned there still informs my process today. At this point in my career, now that I have my own company, I am afforded the luxury of designing for my own aesthetic. However, I always also get outside of my own personal opinion and get inside the mind of the market and the client so to make the work more appealing to interior designers and their clients. It's a part of your creative brain that needs exercise, but once it's in shape it's easy to maintain that line of thinking.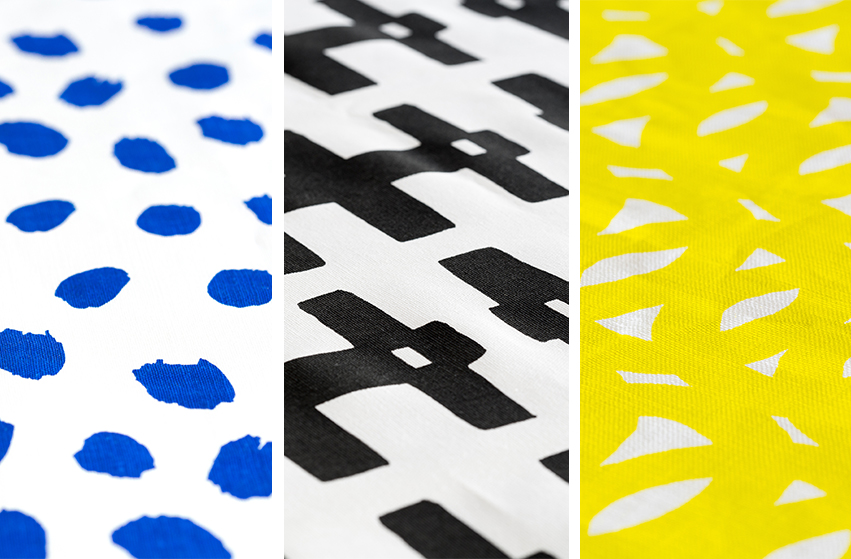 What's next for CCT? What direction do you see the brand taking in the coming years?
At Caroline Cecil Textiles our goal is to continue to build a textile design platform that celebrates artisanal textile culture. This winter we'll be launching our follow up collection of printed textiles, which will debut in our showrooms across the country this February. In addition, we'll be continuing to develop our lifestyle blog, La Vie Imprimée (a printed life). There's a ton of fresh content in the queue, from interviews with our favorite creatives, to deep dives into emerging textile & color trends within the interiors market. To stay up to date on our product launches and new blog posts, and I'd love to encourage readers to signup for our newsletter on carolinececiltextiles.com!
What advice have you received in your career that has stayed with you or influenced you? Do you have any words of wisdom for aspiring designers trying to build successful careers of their own?
Over the course of my career I've had the privilege to work for a variety of different types of businesses, and I would encourage other designers to do the same. From family businesses, to small design firms, to corporate design, every experience will teach you different skills.
The other tip I can offer aspiring designers is this: find your people, your influences, people whose work you admire. Read, research, and expose yourself to as much culture as possible. Get out there, read about the upcoming trends, go to art shows and events, be a part of whatever your creative "scene" is. Go out into the world and find what inspires you.
See more at CarolineCecilTextiles.com, and follow along on social media on Facebook, Twitter and Instagram. Have a great week!
Become a Textile Design Lab member to gain access to Caroline's full tutorial on designing textiles for the high-end interiors market when it becomes available later this month, in addition to all of our past guest expert tutorials and the other wonderful e-courses and features of the Lab. Visit textiledesignlab.com to learn more!