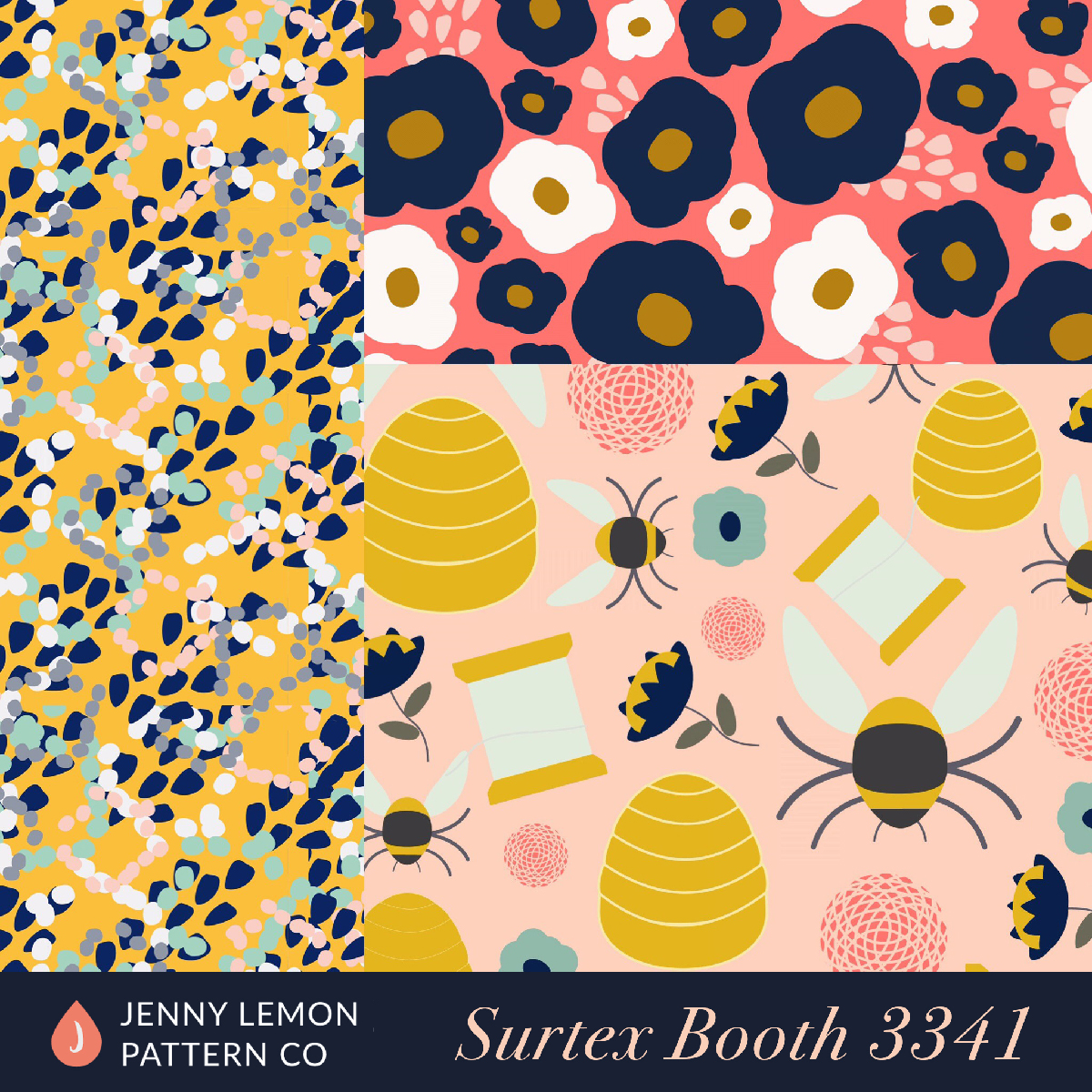 Jenny Edwards is the talented designer behind the UK-based Jenny Lemon Pattern Co. We just love her fun and colorful florals and patterned products, and are delighted to announce that she will be exhibiting at Surtex this weekend! Read on to discover Jenny's journey from web designer to surface pattern designer, and what inspires her lovely patterns:
When I became a Surface Pattern Designer, I was working in web design and creating patterns and prints was only a hobby I maintained on my long train commutes into London. As my design background started in this far more digital background, technology trends have also influenced the development of my style and so I naturally favour clean designs with modern colour palettes.
My illustration style is graphic and feminine, flowing from my lifestyle passions which are books, tea and cake (in that order). I often feel as though my highly romantic subconscious is battling through the logical top layer of my personality and so the designs you see reflect this. In my collections, there's a lot of whimsical conversationals and dense, weaving florals contained in clean and graphic layouts.
A lot of the work I am presenting at Surtex taps into the narrative of nature but I think this comes from a very aspirational place because I actually grew up in the centre of an industrial town. As a result of this, my patterns are fairly abstracted from how the English countryside really looks because they're shown through the lens of an urban girl who secretly wants to run away and live alongside nature.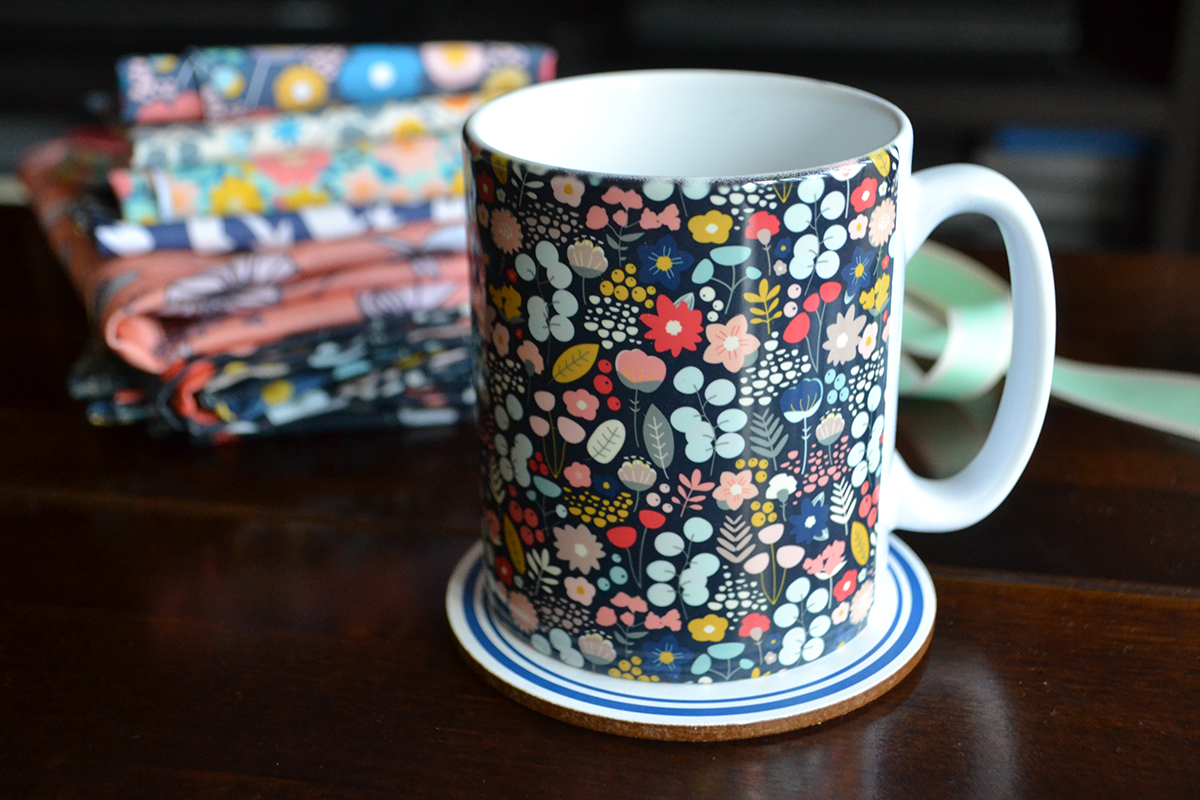 Everything about Jenny Lemon Pattern Co is rooted is sugary sweet Englishness and inspired by the many country tea shops my husband and I have discovered over the years. My big dream would be to have a physical brick and mortar shop selling my products, with a patterned tea shop adjacent for customers to relax in and a working studio above the shop. Licensing will hopefully play a big role in how my brand scales and so I'm super excited to be in the Design District at Surtex this year, presenting for the first time!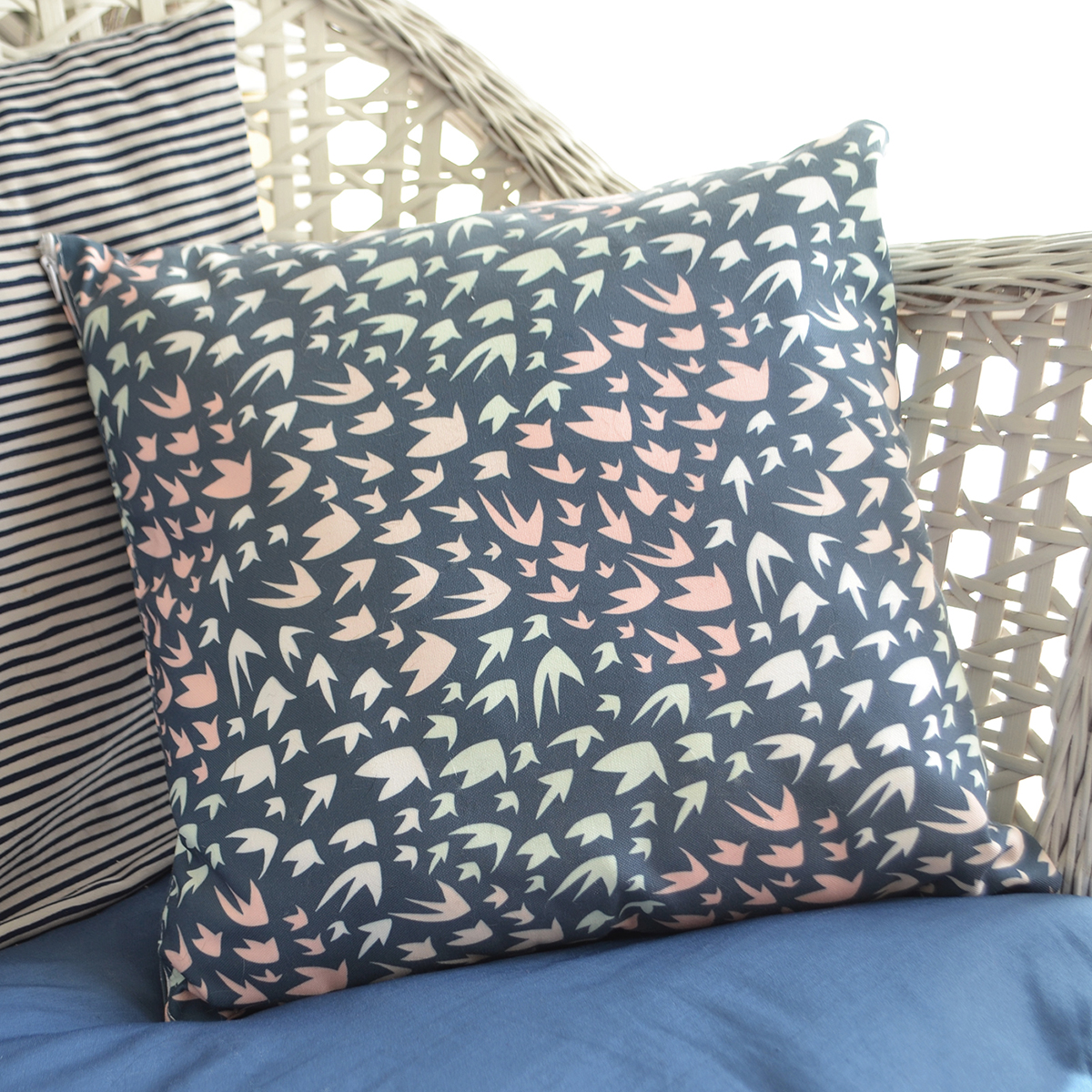 When I think, I think in pictures but I express these thoughts in visual stories. I come from a background in writing and moved to a career in design only after graduating from English & Creative Writing at university. The process of developing creative work in a collaborative workshop environment helped me learn how to process and implement feedback objectively and efficiently. As a designer led by story, I see beyond the design I am creating, to the identity it offers the person who will buy the final product.
I started designing under my brand name from day one as a Pattern Designer and I knew that growing my business was something I would have to invest many hours in. As I'm still starting out on my journey, I think the best tip I would give others is to keep learning and keep creating every single day – it's the only thing that helps me to continue levelling up!
Visit Jenny this weekend at Surtex booth #3341, in the Design District. You can also view her work online at https://www.jennylemon.london/