From the Textile Design Lab: Chelsea's Challenge – "Bloom"
Chelsea's Challenge is a monthly post series in the Textile Design Lab, in which we share trends and inspiration to help our students build pattern collections for their portfolios. During the month of June our Chelsea's Challenge focused on the "Bloom" trend that takes its cues from the amazing floral patterns we are seeing coming up in the Spring '19 season. Lab members spent four weeks working through the pattern development process, which resulted in some truly stunning floral collections. Today we are sharing a small sampling of these collections that were created around the Bloom trend. Enjoy!
Véronique Jacquart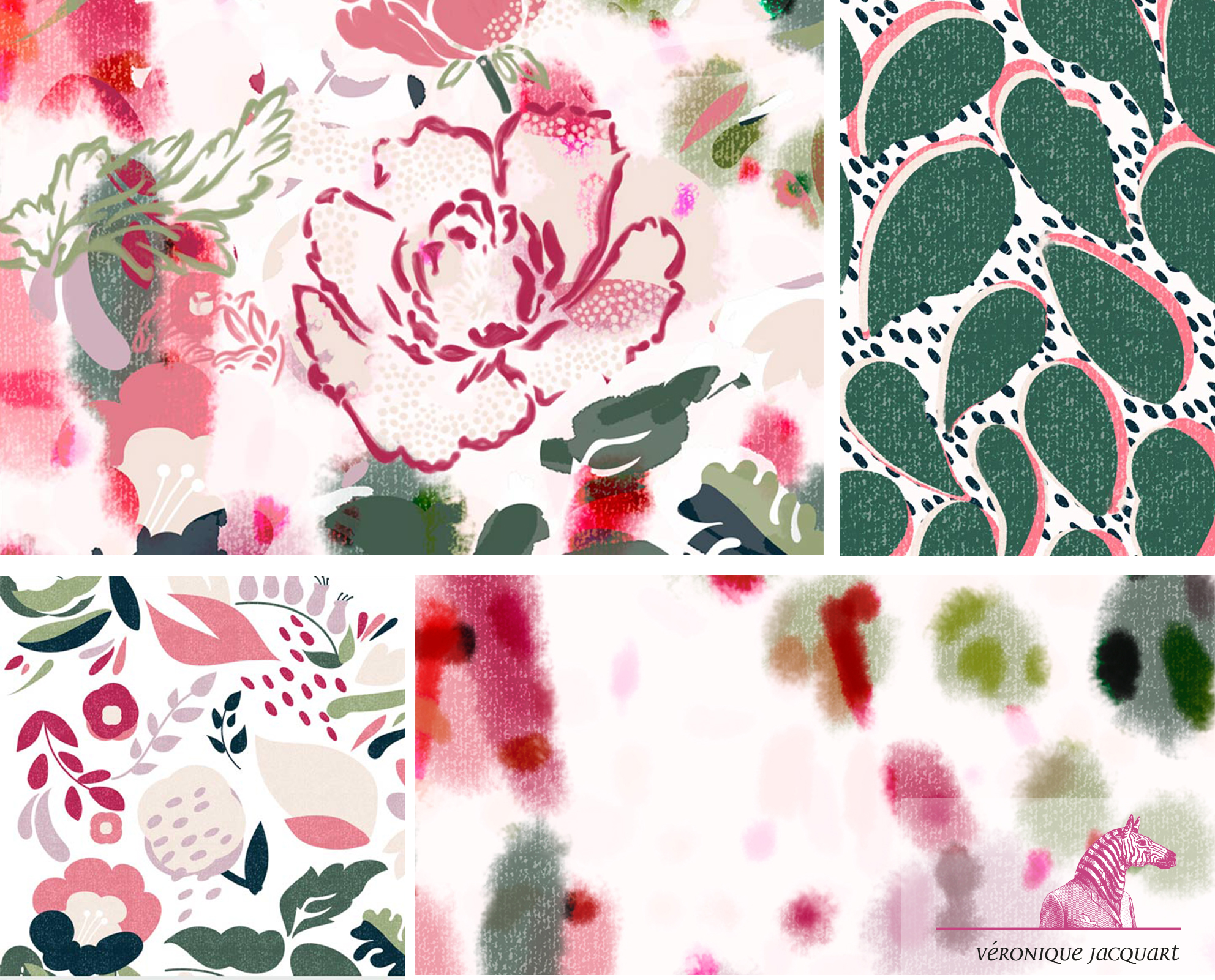 "This is my BLOOM collection. This topic was very inspirational for me because it represents a huge trend in home decor and I want to develop BOLD BLOOM collections for my portfolio.
I have tried to make a joyful and colorful pattern collection. I have used my own color range because I believe in great coloration for AW18. I have used my iPad Pro for the bloom and watercolor stains and I have used some Photoshop effects also.
The big leaves and the digital flowers were created on Illustrator.
I love the mix of styles. I think it is trendy and it can be very useful for the home decor buyer. Today, the customers want to develop a product range with very different coordinates and this collection's success is due to the link between the topic and the color harmony."
Visit www.veroniquejacquart.com or @veroniquejacquart on Instagram to see more!
Kelly Lahl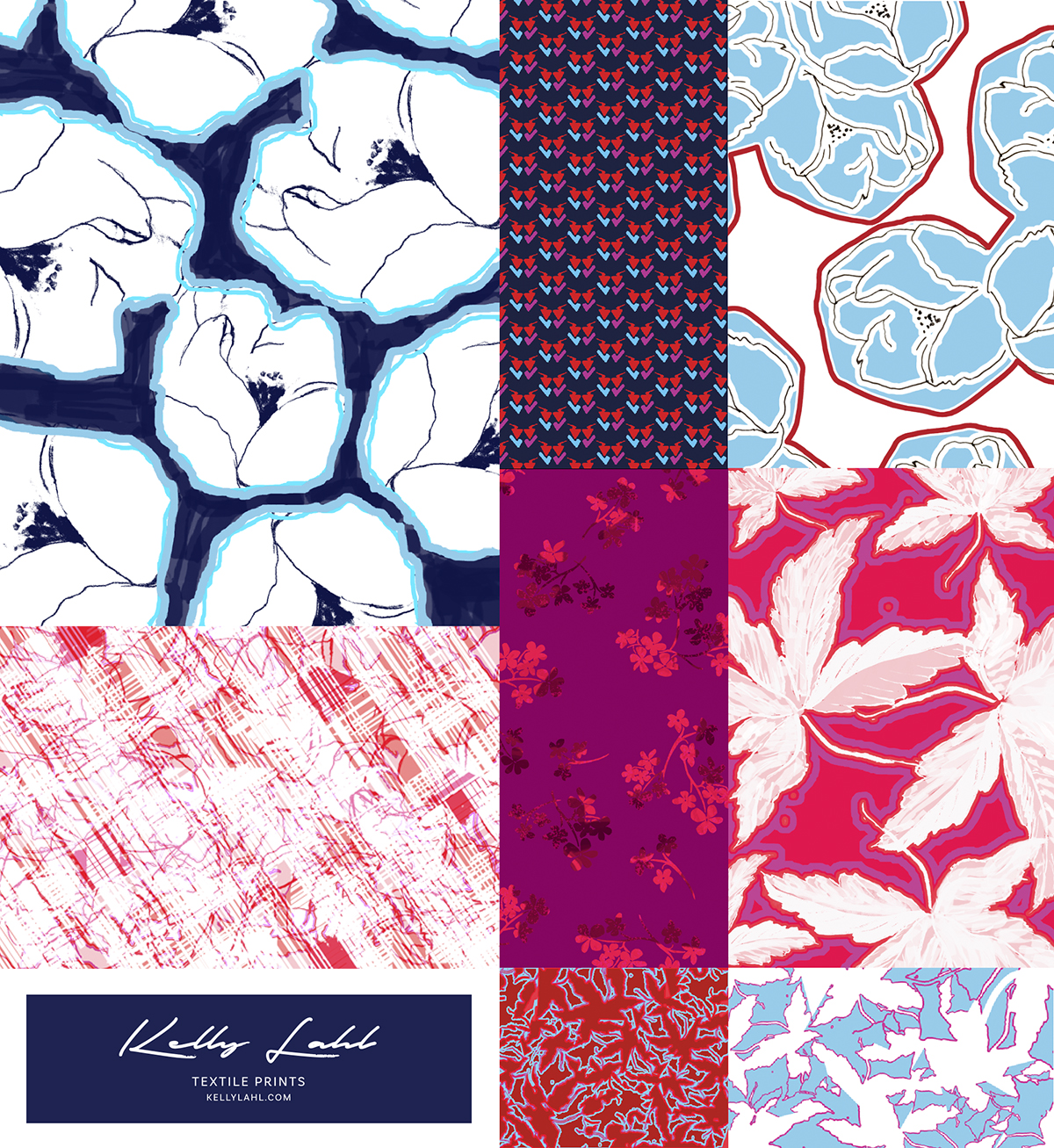 Marielle Davis
Caroline Sarrette
Check out more student responses to the Bloom challenge and others on our Chelsea's Challenge Pinterest board.