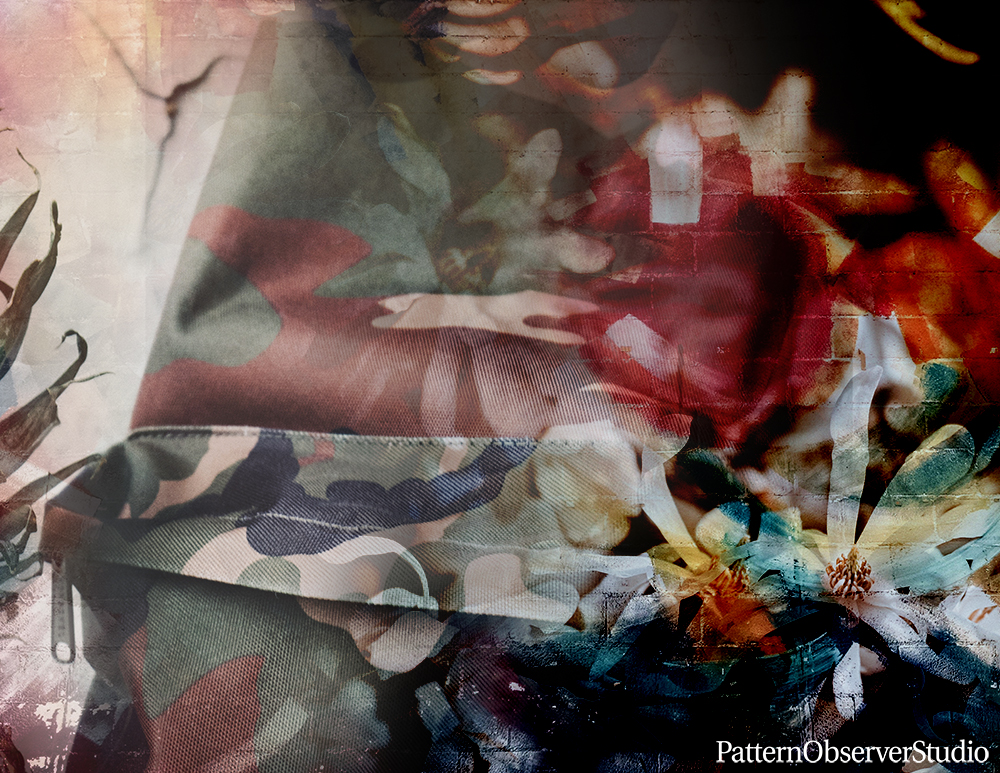 For our latest Chelsea's Challenge in the Textile Design Lab we are diving into the theme of camouflage in its many forms. The goal for our members this month is to develop a collection of 3-5 patterns for the Spring/Summer '19 season. While working on this trend, designers are asked to think about ways of concealing or revealing different elements of their designs to produce a camouflaged effect. In the full post in the Lab we link to relevant tutorials from our Summer of Creativity course to help get the wheels turning.
Michelle pinpointed four different directions for this trend, each of which is explored on a trend board complete with recommended Pantone colors. Participating designers in the Lab can choose to take on one, two, or three of the boards, or tackle them all as a group. By the end of the month the finished result we are aiming for is a cohesive, portfolio-ready pattern collection, and we help our members get there by providing feedback on our private forum and in our weekly live art critiques.
Ready to give the challenge a shot? Join us in the Textile Design Lab to get started. Once you are a member you will have access to tons of inspiring content, from in depth e-courses to guest expert trainings, an extensive resource guide and more. You'll also have the opportunity to join our Photoshop for Designers group study, taught by the amazing Sherry London, which starts on Monday, September 11th and is free to Textile Design Lab members. We look forward to working with you!