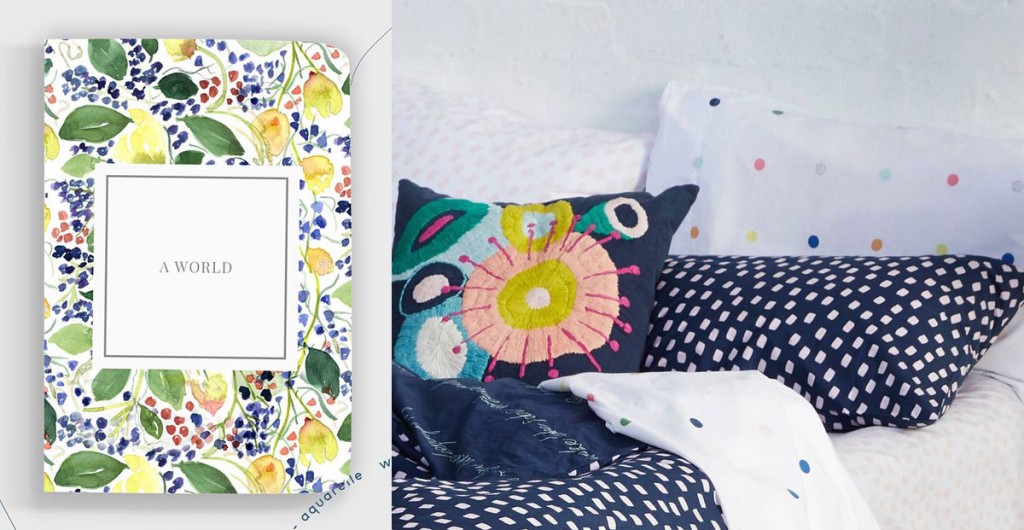 Over the new two weeks we are excited to feature some of the beautiful printed products that are posted in our #patternobserver Instagram feed. We hope that you will find the perfect gift for your loved ones from this community of talented designers and makers.
We are kicking things off with these super adorable sheets from @shopmorethanever, which was started by sisters Brook and Mandie. The linens were designed to be mixed and matched, which I know will appeal to this creative community. The colors are fresh and fun and the patterns are delightful.
I'm not a consistent journaler, but I am a compulsive list maker and note taker, so I am always on the lookout for inspiring notebooks. This notebook by Luisa Fernanda, a/k/a @_flowarte, caught my eye. I love Luisa's loose watercolor style and the various motif shapes and sizes and the vibrant color palette. You can see more of her beautiful work on her Etsy shop.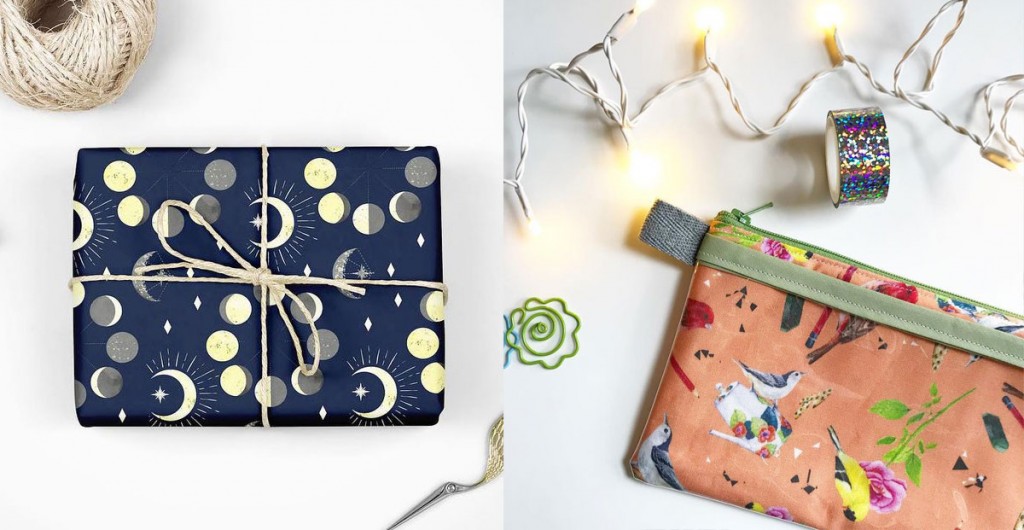 Another Etsy shop that you'll want to check out is @handmadephilosophy, which is run by Livia Saba. In February 2012 Livia listed her first item on Handmade Philosophy, and she began using her own patterns and artworks in 2014. I was first drawn to all the vibrant and enchanting colors that Livia uses in her work. Her products are beautifully illustrated and are a great way to bring beauty to the small moments in your day. I love the combination of motifs here: birds, erasers, pencils, and tiny geometrics sprinkled throughout.
If you need a little magic in your life, check out the beautiful goodies over @oliveandcopaper. Olive and Company was stated by Faye Hurley, a freelance textile artist and illustrator living and working in Worcester, MA. After working in the fashion industry as an Assistant Designer and moving onto freelancing as an Illustrator and Surface Pattern Designer, Faye made the move to produce her own line of illustrated and printed goods which includes: gift wrap, cards, tags, and art prints. Most of her patterns and illustrations are bright, bold, and upbeat, but I fell in love with this moody and magical Celestial Moon gift wrap. You can see all of her patterned goodies here.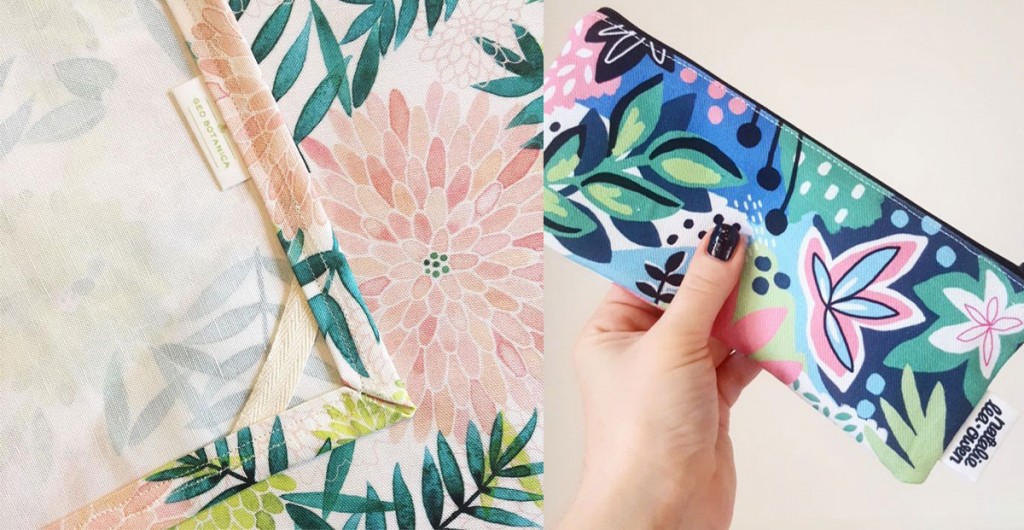 Speaking of bright and bold, a gift from @natalie_lea_owen would be such a fun gift for a friend. Natalie Lea Owen is a Surface Pattern Designer who started her own independent brand in 2015 that was inspired by her love for illustration, bold patterns, and contemporary colors. She has applied her bold patterns to a beautiful line of small cases, bags, tea towels, cards, and notebooks, all which you can check out here.
Fresh new tea towels are always a fun gift idea (am I showing my age or what?), and I am head-over-heels in love with the botanical-inspired art collection created by Seattle, WA-based illustrator Emily Raffensperger of Geo Botanica. Her watercolor flowers and leaves have such a beautiful depth and richness, and she layers and places her motifs in such a perfect way. She applies her beautiful patterns to other products such as prints and notebooks.
I hope these gift ideas have inspired you like they have me.  There are so many talented artists and designers creating products that bring hope, happiness, and laughter to our day. I think the holidays are a wonderful time to support what they are doing. Do you have a favorite shop or a shop where you sell your own work? Please post the link below!