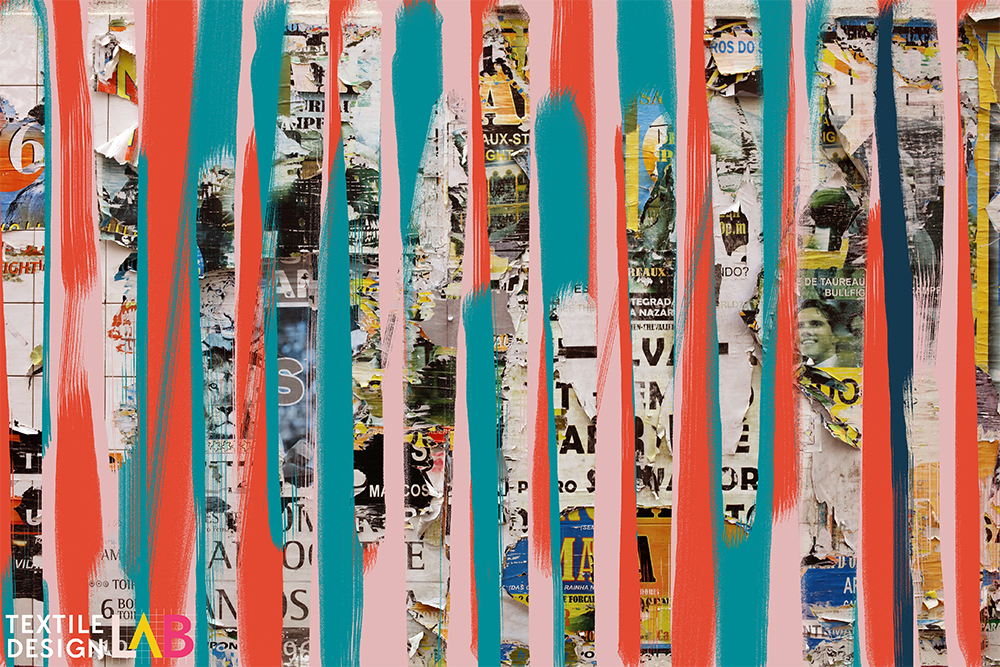 This month's design challenge in the Textile Design Lab is all about recycling–reworking old prints or creating patterns to be pieced together and used in unexpected ways. While we typically let our members choose a target market, this month we decided to switch it up and the goal for our members is to develop a collection of 3-5 patterns for children's apparel.
The recycling theme offers a fun opportunity to create something new, or use that pattern that was too difficult to put into repeat or that you could never figure out the right layout. In the full post in the Lab we show Michelle's process of pasting a hand-painted floral into a geometric pattern and link to helpful TDL tutorials to help our members achieve this collaged, "recycled" look.
The most exciting part of Chelsea's Challenge for me is seeing everyone's sketches and rough concepts develop into beautiful polished prints as the month progresses. Textile Design Lab team members and other TDL community members provide feedback on our private forum and participants also have the opportunity to take part in our weekly live art critiques for additional help and feedback. It is really one of the best ways to experience the camaraderie of the Textile Design Lab and make new friends from all over the world!
If you'd like to get involved in the challenge and become part of our supportive e-learning community, we invite you to join us in the Textile Design Lab. The deadline to complete the Recycle challenge is Monday, March 5th, so there's plenty of time to dive in!