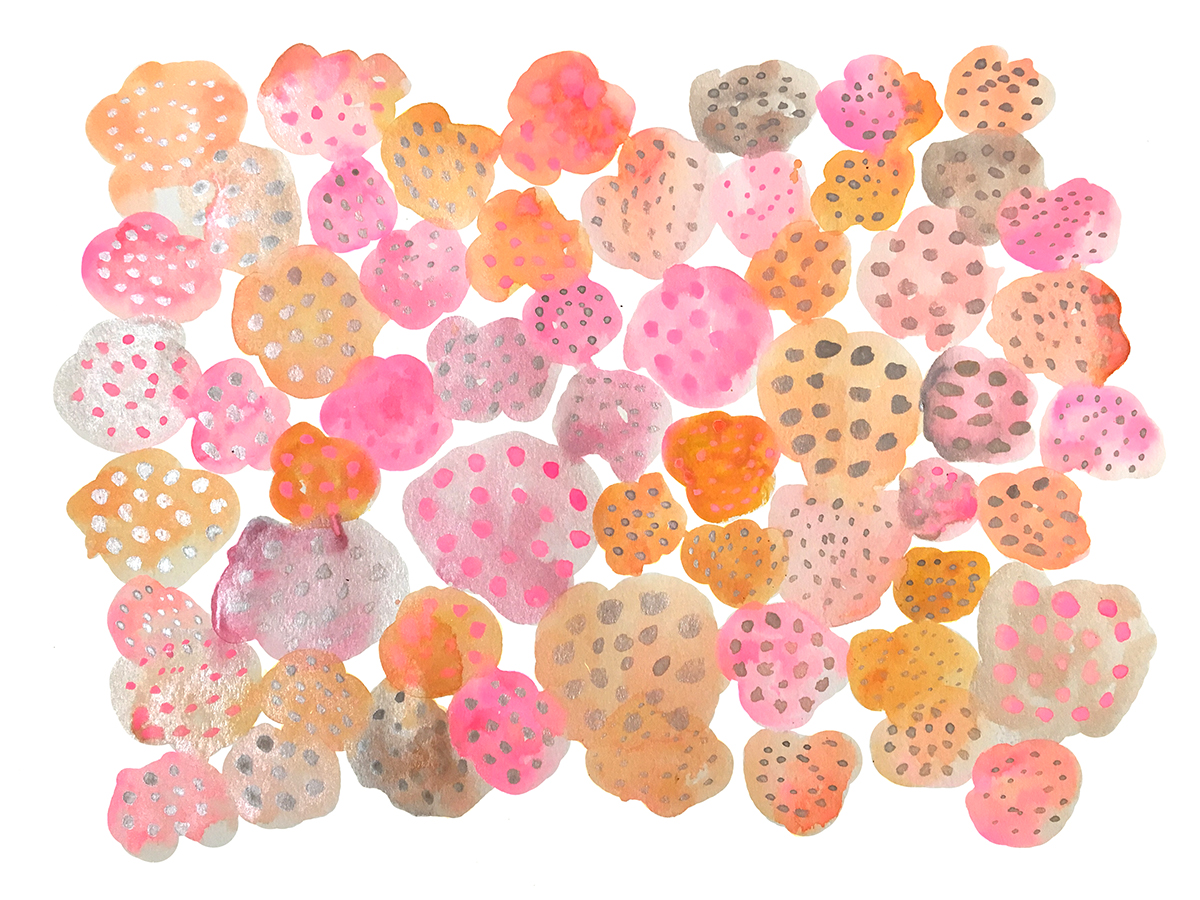 I am thrilled to kick off a week of SURTEX features with the talented Sarah Von Dreele. Sarah received a BFA in Graphic Design at Rhode Island School of Design, and then began studying 3D design, where she quickly realized she was more of a 2D thinker. According to Sarah, "None of my cardboard constructions stood out!"
From there, just like for many of us, Sarah went to work in the corporate world and slowly found her way back to her creative passions, and began painting surface designs in the evening as a way to take a break from pixels (part of work) and her little petunia (her daughter).
When I asked Sarah about what medium she enjoys the most, she shared: "Hundreds of paintings later… I paint solely in gouache. The inherent opaque and transparent quality allows for a lot of flexibility. I am inspired by patterns found in nature which I use to explore form and boundaries of repetition."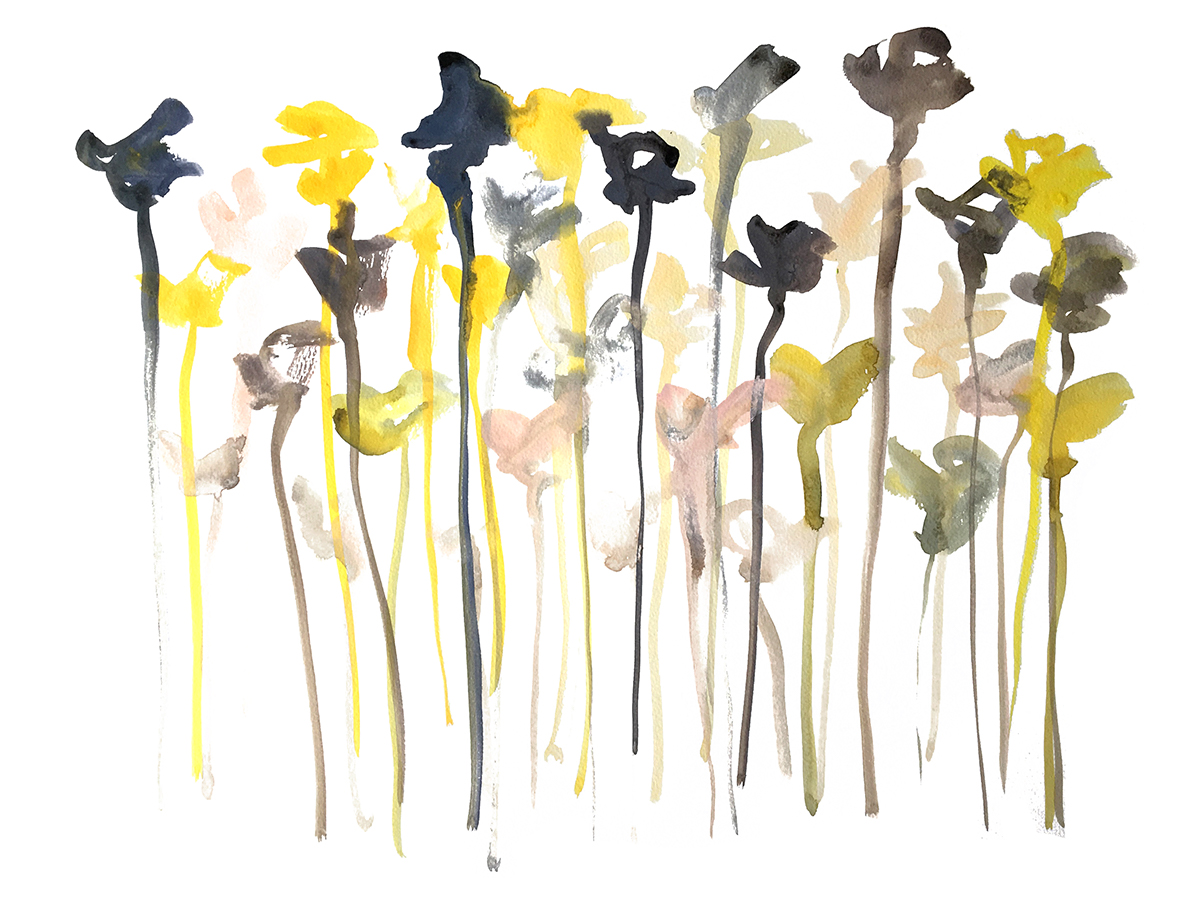 Sarah's energy and passion for her work is also evident in what she creates. In regards to this, she says, "I'm very excited to show the range of work achieved by my iterative process, demonstrating the depth of graphic form as it evolves from a recognizable narrative." She is also on a journey to become fluent in French, although she's not quite there yet. Her lessons are definitely helping her, though! In fact, Sarah has come to realize that "learning another language as an adult is a great way to exercise your brain—cartwheels for your head!"
You're invited to visit Sara at SURTEX, which is being held May 20-22 in New York! You can see her gorgeous work on display at Booth 2539 and visit her Instagram.