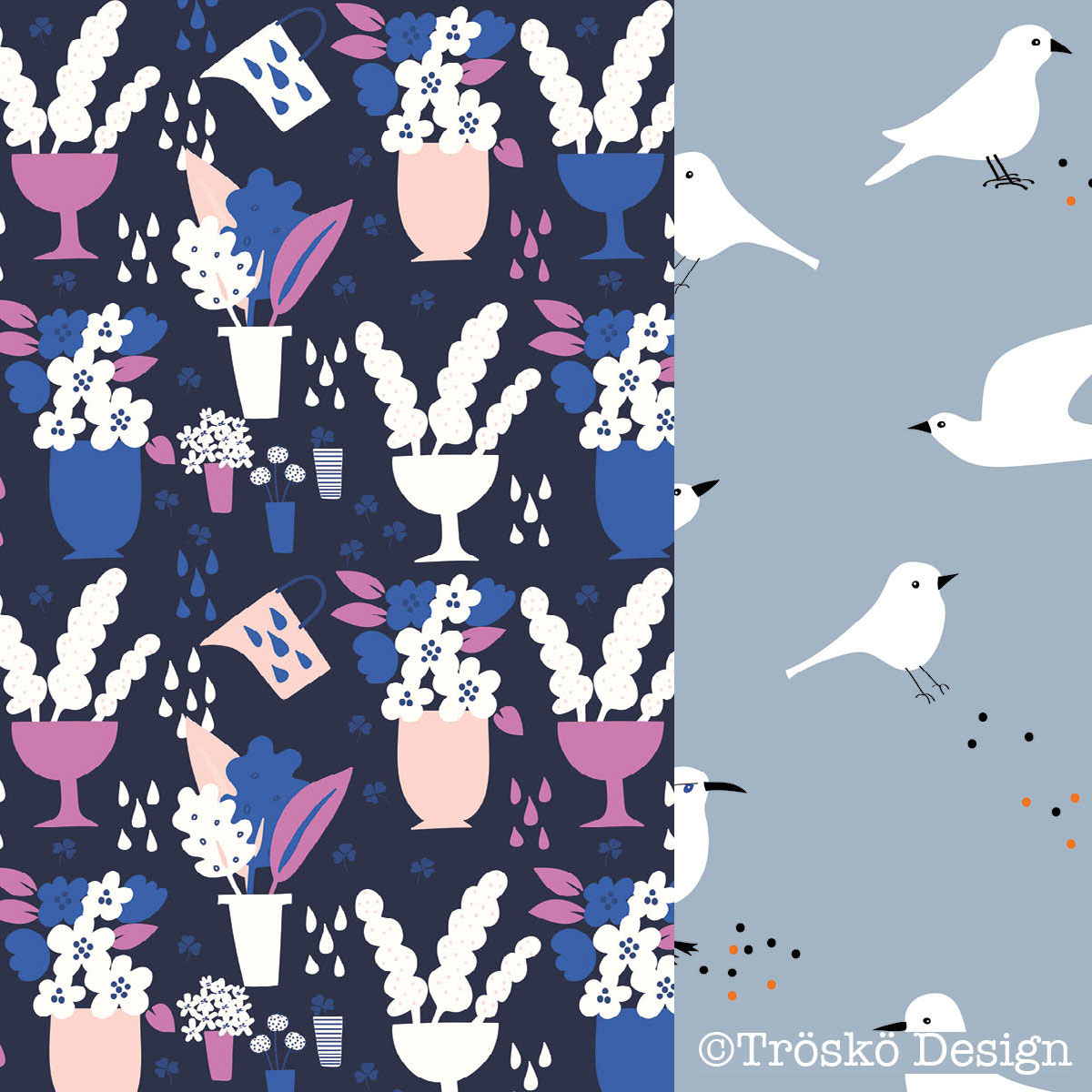 I am thrilled to continue our SURTEX exhibitor features by presenting the work of Solvejg Mkaretz from Tröskö Design. Her beautiful illustrations and use of space within her pattern layouts is so intriguing!
Solvejg told me a bit about her career path: "I've been a registered architect for more than twenty years, but have always had a passion for textiles. That passion started in my childhood which was spent in Denmark and Sweden. My grandmother taught me to knit when I was four, and since then I've tried almost any textile technique including lace making. I studied textile design & techniques and Fine Arts in Sweden before embarking on studies in architecture at the Royal Academy of Fine Arts in Copenhagen, Denmark. I've always enjoyed sketching, painting, gluing, collaging, and such. And one of the biggest honors of my life was being a semi-finalist in a Martha Stewart competition."
Solvejg offers a wonderful example of the diverse backgrounds and many skills that designers can have. "I do a lot of small sketches on anything at hand. Usually they are very loose and a way to capture a sudden spark of inspiration. For example—before I fall asleep or first thing in the morning when an idea pops into my head. I get a lot of inspiration from children's books, walking in and observing nature. Visiting museums – art and otherwise – is also very inspirational, as is talking to artists of other media to gain additional perspectives on things.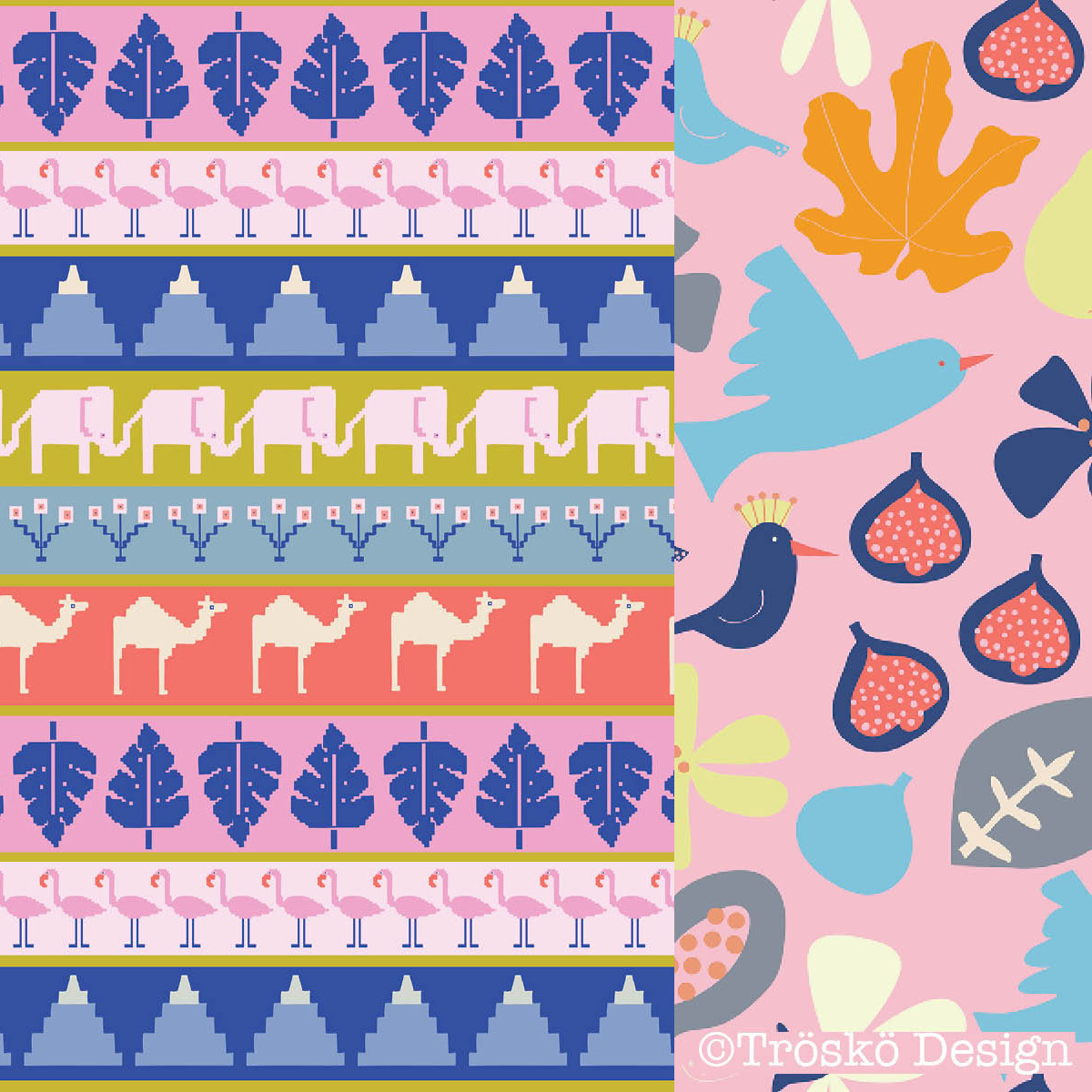 "Most of my designs would be considered 'kid friendly,' and I love color and humor. This year I will again be represented by Nerida Hansen, both in her regular booth but also in her 'Trend House' booth where the designs will be sorted by Pantone 'color stories.'"
Much has happened on Solvejg's design career thus far. Her designs have been licensed on fabric, cards, totebags, labels, and kitchen accessories. But her sights are set on more, including the stationary and apparel markets. "I dream about seeing my designs on all kinds of products—art-licensing is definitely a competitive market. My advice to anyone pursuing that line of work would be "Don't give up! If you have a set-back, just keep going; something else will come up!"
Make sure you stop by SURTEX (May 20-22) in New York to visit Solvejg. She's at booth 2528. You can also check out her Instagram.