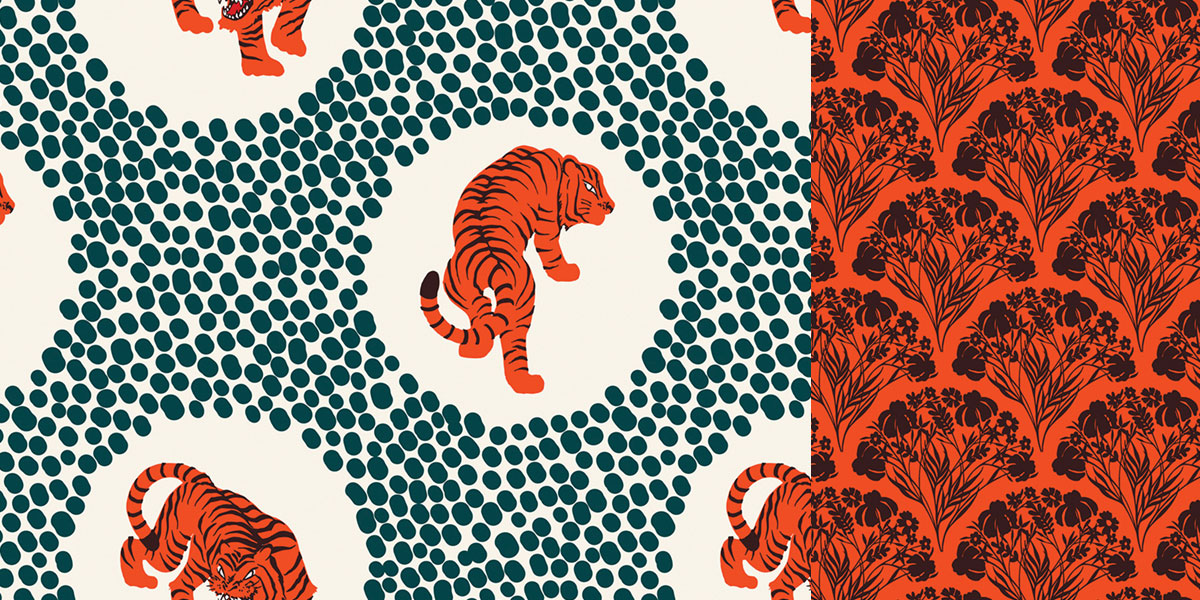 This week we are pleased to feature the work of Sara Paoletti, a Surface Pattern Designer and Illustrator based in Montréal. I was immediately struck by Sara's sophisticated color stories and detailed illustrations. Her patterns whisked me away to a far off land. It became a genuine treat to explore her portfolio. Now I'm excited to share her inspiring story with you.
"I have been drawing for as long as I can remember. After graduating from Illustration and Design at Dawson College in Montréal, I started working as a designer for a fabric company. It was there I learned about surface pattern design and developed a passion for it. I have recently decided to pursue a career as an independent surface pattern designer."
Sara's passion shows, but here's what she had to say about her inspiration: "One of my greatest inspirations is the natural world. I love bright, bold colors, vintage fairy tale illustrations, and clashing patterns. I am also obsessed with drawing birds."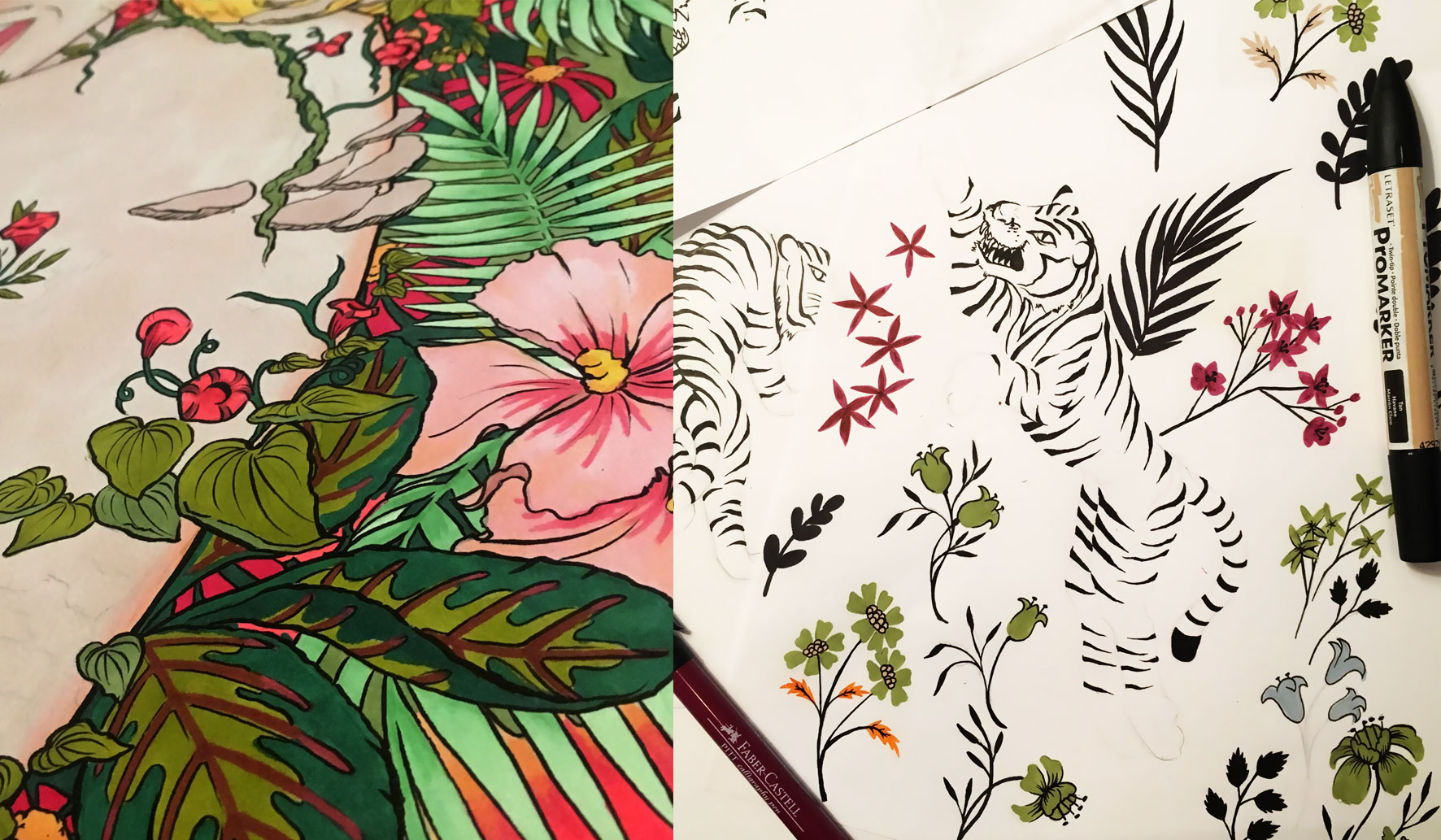 When it comes to mediums, Sara prefers to mostly work with markers and pen and ink. For her surface pattern design, she uses Adobe Illustrator." If you're like me, you'll also feel that Sara has come across a great creative strategy. Also, as you realize by now, I am always interested to hear what designers have in mind for their future dreams and goals, for Sara it is "to design a line of wallpaper." We can't wait!
You can see more of Sara's beautiful work here.