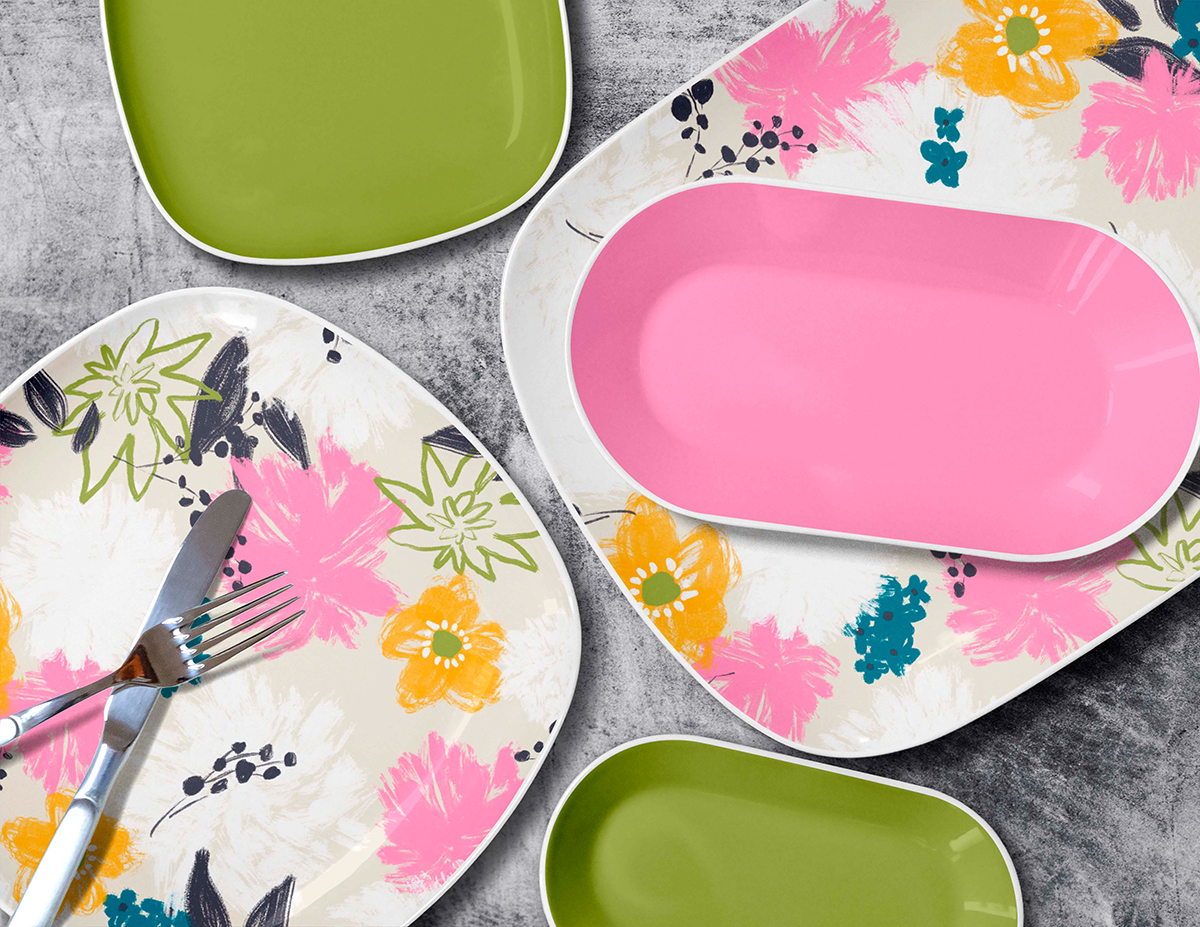 Textile Design Lab member Kevin Brackley recently released a series of digital product mockups for artists to showcase their amazing artworks. Sold under the brand "Pret-a-Mockup by Kevin Brackley", these mockups were born from a desire to showcase art in relatable, everyday settings.
Kevin says, "As an artist and surface designer I wanted to see how my designs would look on a variety of products, and to showcase these professionally to prospective clients. I wanted something "authentic-looking", so decided to make my own."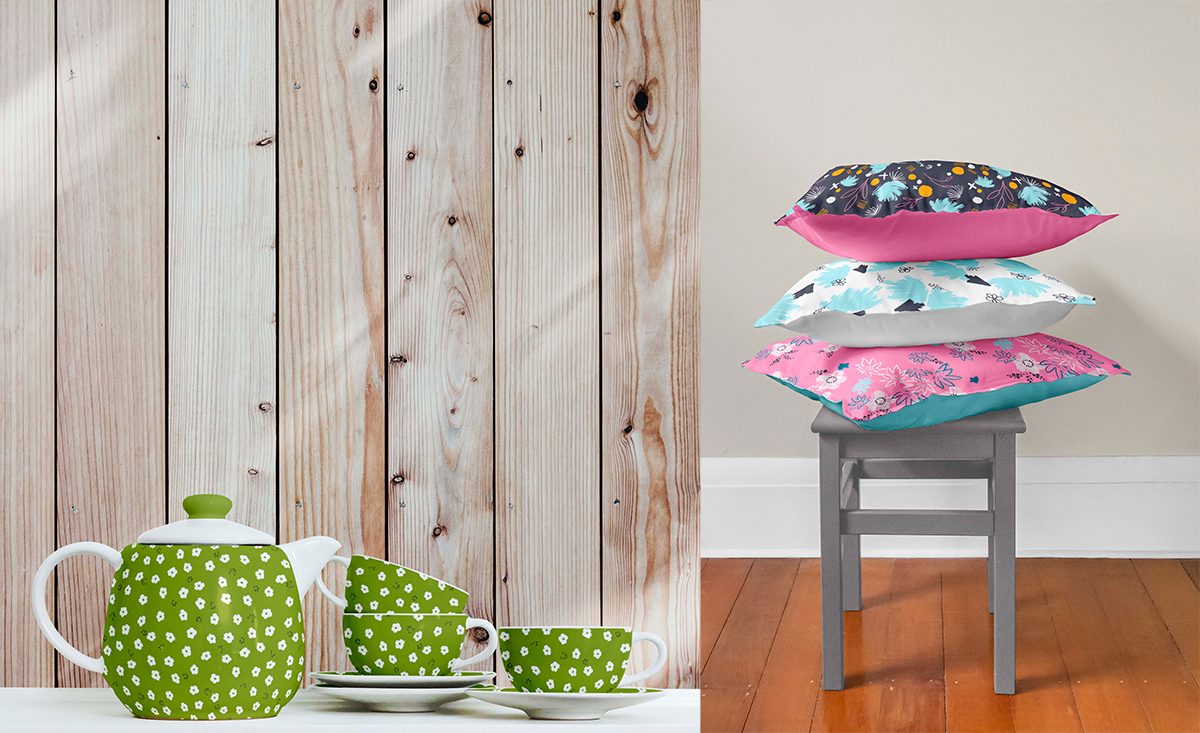 After first doing some research, which involved asking people to fill out a survey, he hired a photographer, "borrowed" his friend's house, and personally styled the photos. Having worked as a visual merchandiser before, he was aware of how much work is involved behind the scenes – from sourcing items, to backgrounds, lighting, etc.
"I was fortunate that my friend and I used to work together and she is also experienced in styling retail environments, so she was able to understand my vision. It also helped that her house had a lot of white walls and good lighting in the mornings!"
Kevin then edited the files in Adobe Photoshop, creating smart objects and other adjustment layers to make them as flexible and easy to use as possible.
But he also wanted a name that reflected this ease of use. "They needed to be "ready to mock up"… hence the name Pret-a-Mockup."
Kevin asked several people to test the mockups to ensure that they worked on various versions of Photoshop, as well as to gauge any issues or feedback on the files.
"As with most designers, you often become too close to a product and may miss mistakes, which is why it's so important to get another set of eyes to look at what you're developing," says Kevin.
A fellow Textile Design Lab member helped Kevin out with testing the mockups and had this to say:
"Kevin's mockups are so incredibly easy to use. I have struggled with finding mockups where I don't have to do the extra Photoshop work to get them to look right with the range of color in my patterns – his mockups have been the answer to my search. The way he has set up each file makes it effortless to just pop my patterns into and go, allowing me to use my time making more patterns! The layer organization is a dream—the shadows and highlights are even worked out to make any color pattern look gorgeous on the mockups."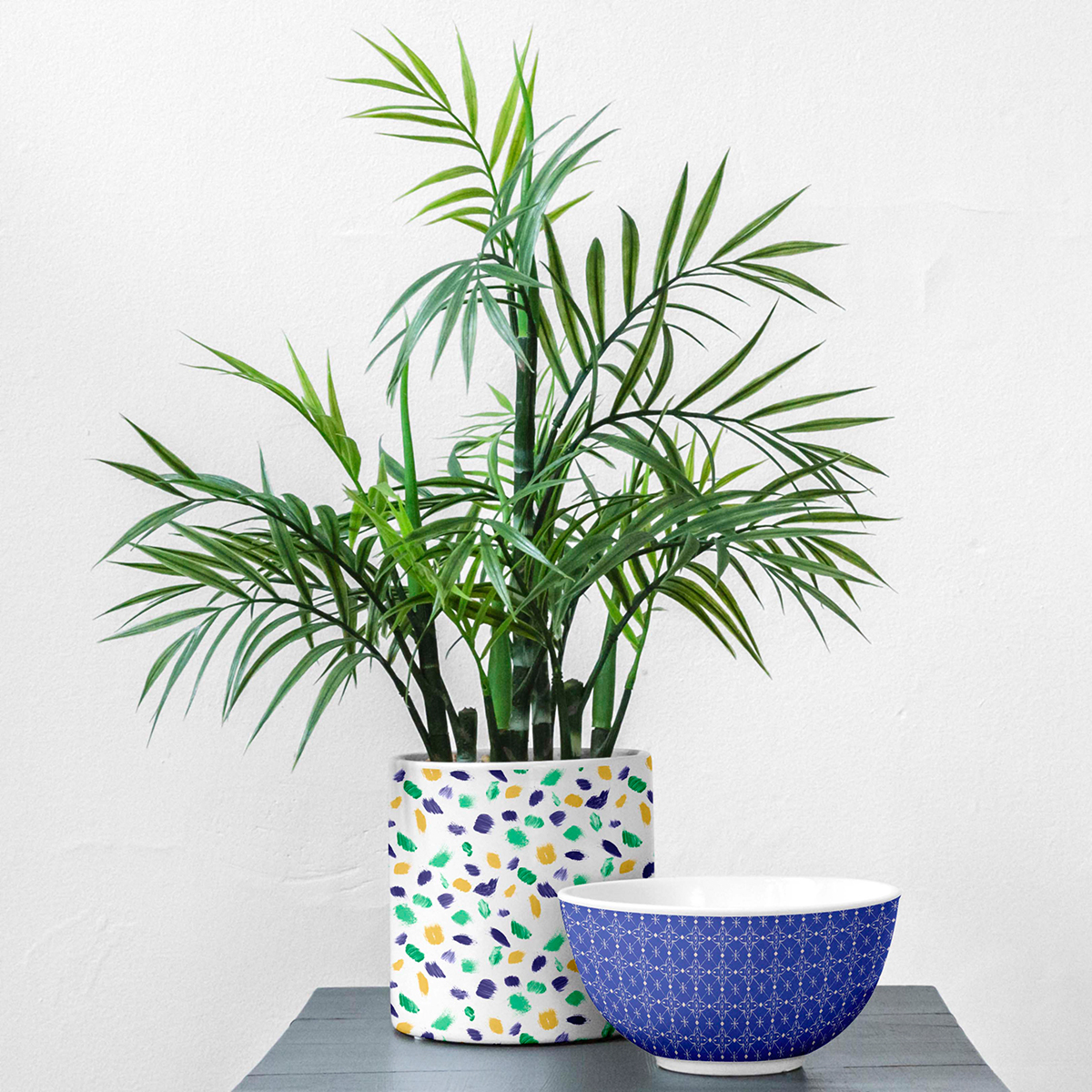 Kevin explains, "I wanted to make these mockups as flexible as possible, so that you can really make them look how you want. Most items have been separated into individual parts, so, for example, you are able to change the colours of each part of a teapot (the handle, the body, the spout, the lid), and can add designs to the major parts of the item. This gives the user maximum flexibility to showcase their work, and because you are able to change the background on most of the mockups, you can easily add your own background textures, or download some from sites like Unsplash."
Currently the range offers a variety of home decor items, and there are plans to introduce other categories in the future.
As Kevin puts it, "I hope you will enjoy my creations, and have endless fun seeing your own artwork on the products – who doesn't love that?!"
The mockups are available on Kevin's website here. Enjoy!