Are you currently looking for a freelance or full time textile designer job in the fashion industry? While the market is competitive, there are several ways to help yourself stand out for the competition. In this post I explore three ways that you can help yourself standout when applying for a textile designer job.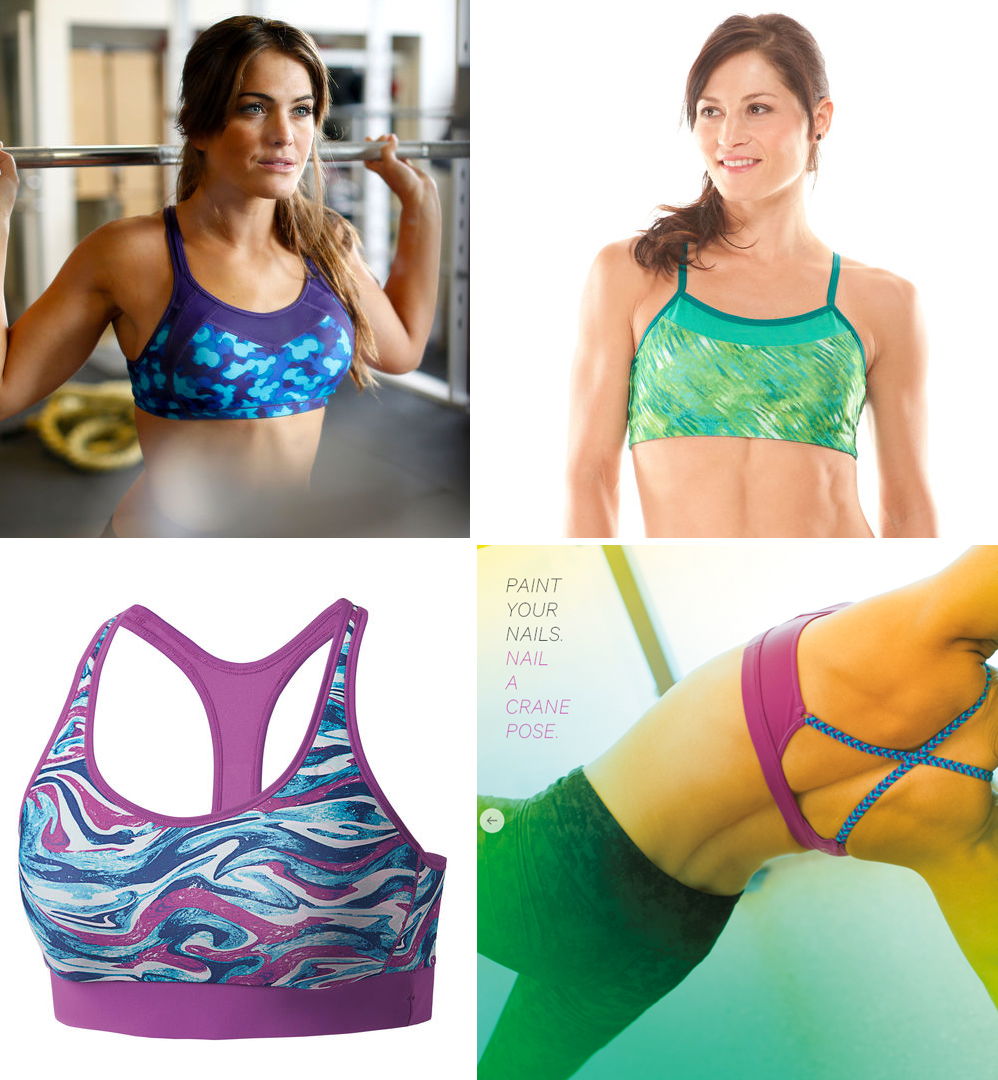 Tip #1: Learn How To Index Your Artwork Files
Complex, textural prints and patterns are extremely popular in the fashion industry. The tricky part is that many clients want patterns that are more complex, but can't afford the digital printing process, and want to use as few colors as possible. This is where Photoshop's indexing tool is handy. We used no more than six colors to achieve all the patterns that you see above, and we couldn't have done it without the indexing tool. Being able to beautifully index patterns is a marketable skill to have, and allows you to offer more complicated concepts to your clients. Learning this skill will help you to land a textile designer job.
My indexing skills were born out of necessity. I wanted my employers and clients to have the rad prints that they desired, but they were working with a limited amount of colors and it was my job to find a solution. This is what I found: the best way to improve your indexing skills is practice, practice, practice. We also have two indexing tutorials in The Textile Design Lab to help speed up the learning process.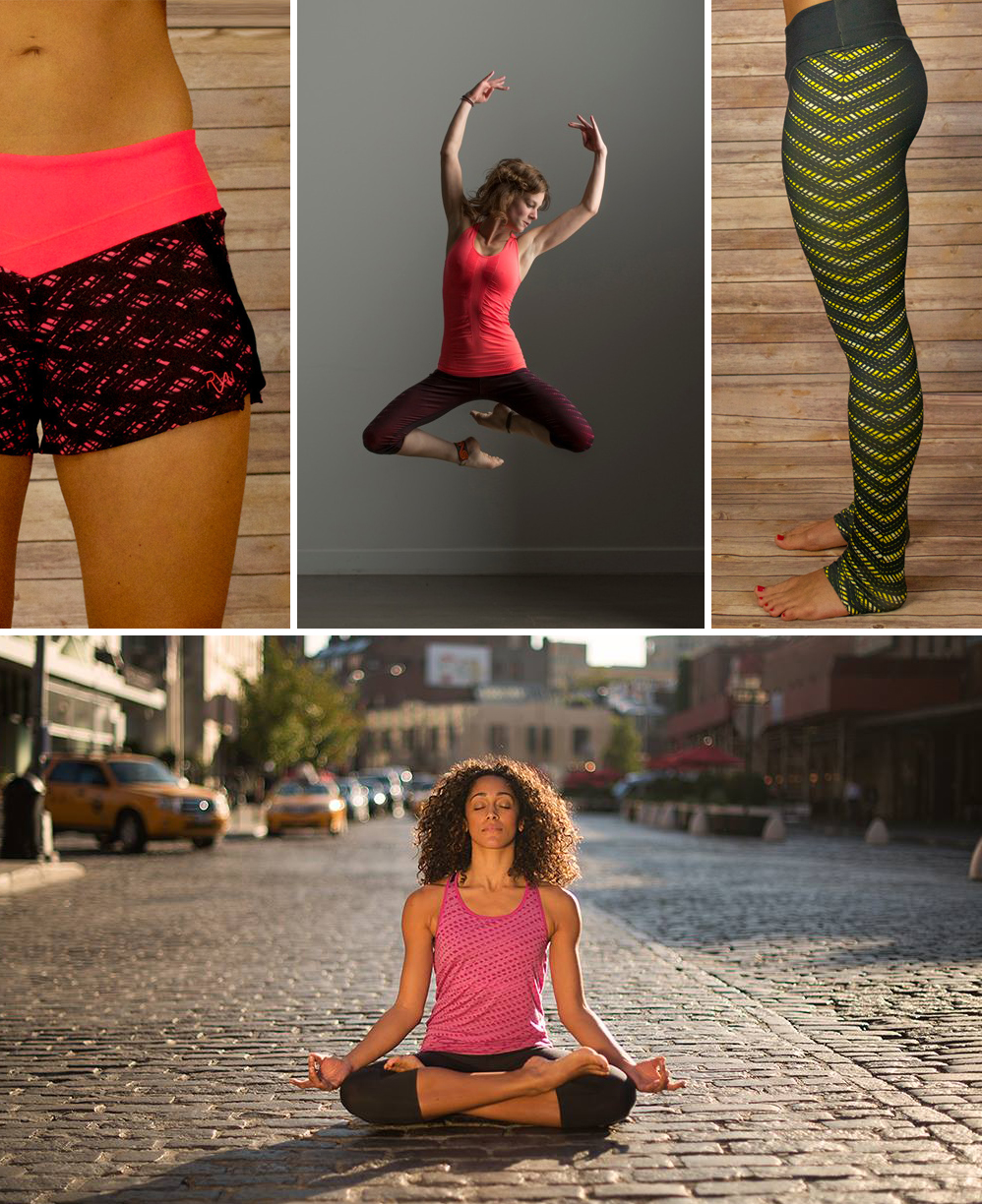 Tip #2: Create Patterns That Flatter & Inspire
When designing for the fashion industry, the pattern has to flatter the end user. If it doesn't look good on the consumer they are never going to purchase the piece. It's as simple as that. This is why patterns with movement, flow, and a diagonal layout are all popular in the fashion industry. They look amazing on the body! Scale is also so important to this industry. When double checking the scale of your pattern, print it out and hold it up to yourself in the mirror. Does it flatter and compliment your body, or look distracting and incomplete? Is the repeat obvious? Do the motifs fall on unflattering areas of the body? These are important questions to consider!
As designers, we have to take into account how the end user wants to feel when they are wearing the garment. Do they want to feel feminine or fierce? In the patterns that you see above, we wanted the end user to feel sexy, athletic, and frankly, bad-ass. To achieve this we used patterns with a textural feel, strong sense of diagonal movement, a simplified color palette, and flattering placements. Keeping the customer in mind will help you to build an impressive portfolio to use when applying for a textile designer job.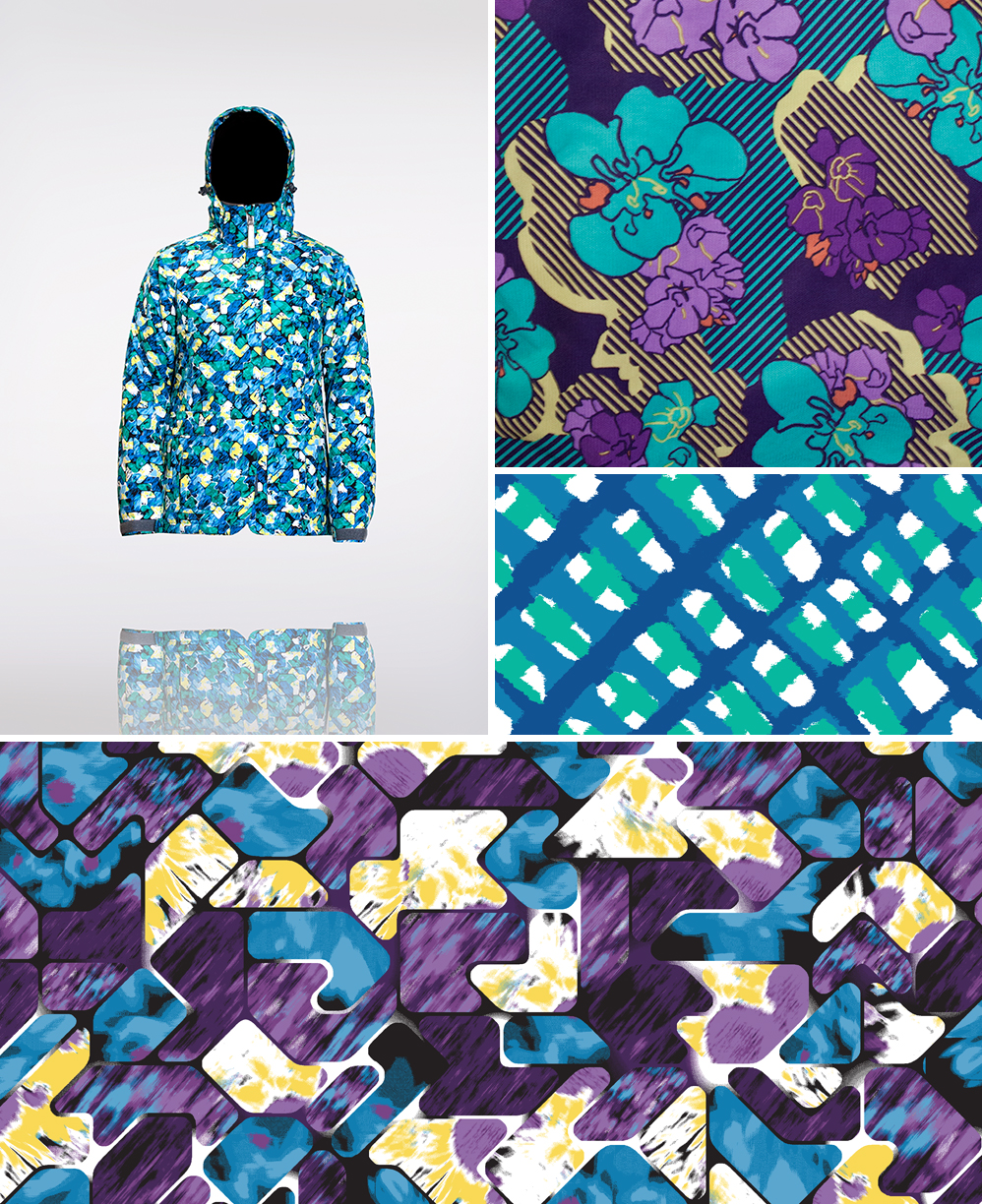 Tip #3: Land A Textile Designer Job By Understanding Trends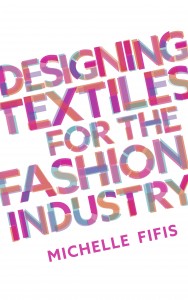 Trends are so, so, so important in the fashion industry. If you can't stand following trends then it's going to be difficult to land that dream textile designer job. Thankfully, most buyers are looking for a unique spin on trends and not just runway knock-offs. These interpretation should incorporate your own artistic style, but also speak to the end use consumer. Many of my clients want to include patterns that incorporate the latest trends, but because their customer is not as forward as those customers shopping the runway, we have to tone down these trends and make them more appropriate for the average consumer. Over the years, I have found that this is most easily done by using a less bold color palette, often with less colors and more tones, and including motifs that the customer is already used to buying, such as plaids or flowers. The patterns that you see above might seem a little wild, but they are actually much more conservative than what many snowboarders are wearing on the slopes!
Do you have any tips for landing a textile designer job in the fashion industry? Any questions? Feel free to post comments and questions below.
Discover what makes a great pattern, how trends impact the industry, and how you can get your designs noticed in my new book, Designing Textiles for the Fashion Industry. You'll learn about the production process, how the design calendar impacts projects, and how to create patterns that look great and flatter the end user. Grab your copy for just $7.99.