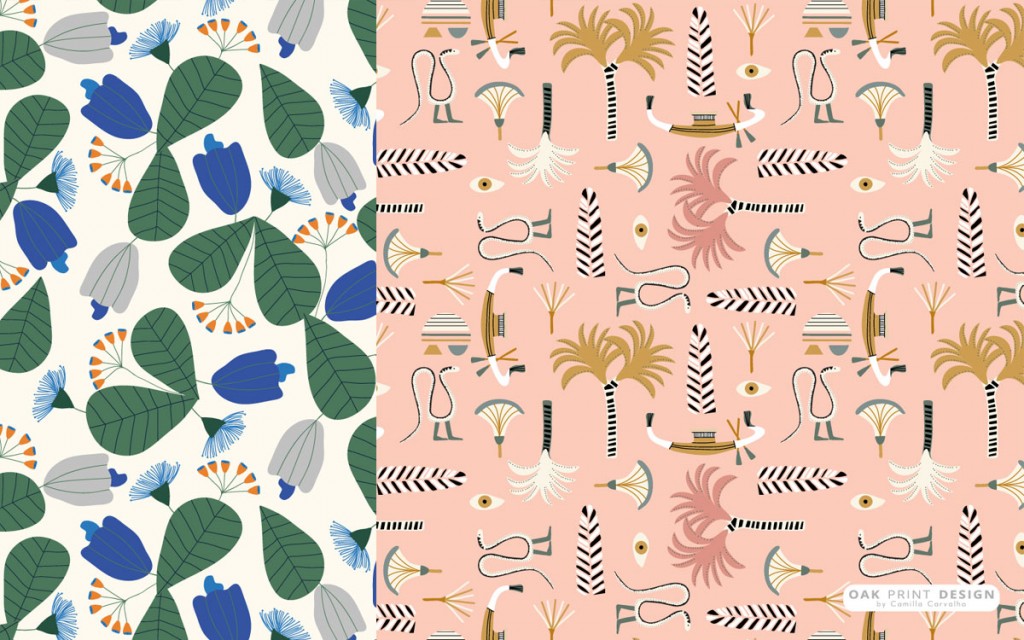 When it comes to Camilla Carvalho's work, these are the thoughts that come to mind: I love the retro, whimsical feel of her work. It's funky in such an approachable way. This makes her an ideal person to feature her work at Surtex.
Camilla shared some heart-warming insight with us about her journey in her career up to this point. She says, "As a child, I always enjoyed drawing and doodling, but I never pictured myself pursuing that career path. After working many years in another field, I decided to pursue my passion and now I work as a Surface Pattern Designer and Illustrator." It goes to show, follow your heart and you'll realize your dreams!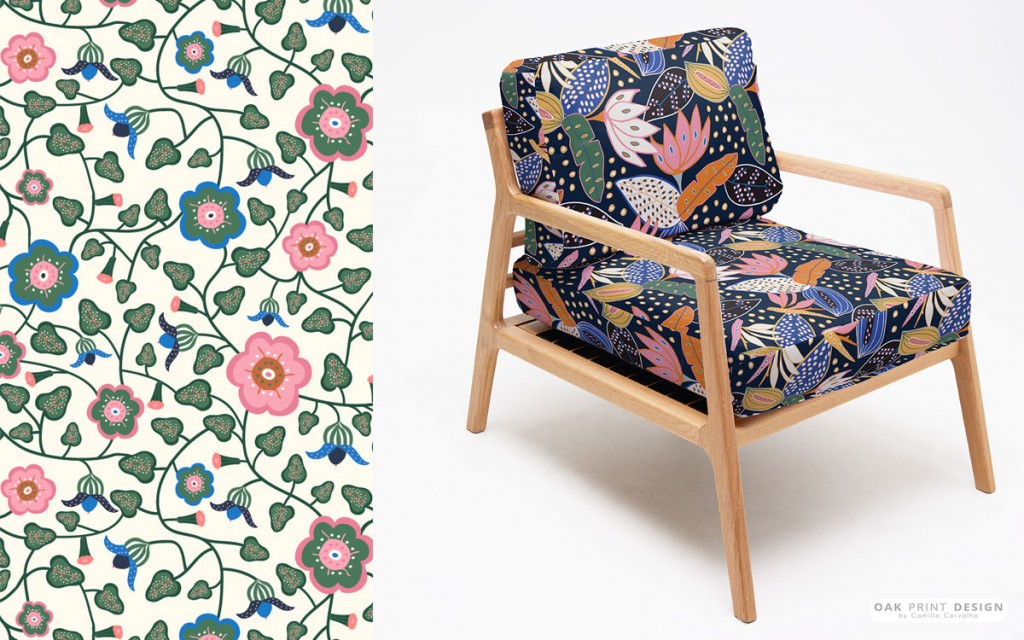 According to Camilla, this year's collection is of her latest designed and they are "mostly inspired by nature and are very representative of my Brazilian heritage."
Our natural question was what is the best description of Brazilian heritage in her patterns and Camilla shared: "I'll be bringing lots of bold maximalist patterns with eye-catching color combinations that create an expressive feel and statement. I would love to see these designs on all kinds of products like fabrics, stationery, and home goods. But I admit, biggest dream is to see my designs on swimwear, maybe because I'm Brazilian, right? :)"
Remember, this year's Surtex is February 3-6, 2019, at the Javits Center in New York City. Make sure you stop by Camilla Carvalho's Booth #4186 to enjoy a feast of the senses. If you want to view more of her work before or after the show, visit her Instagram page.