Fall has arrived and it's a wonderful time to explore new markets and opportunities available to textile and surface pattern designers. Just as a reminder, all of our Textile Design Lab courses, tutorials and live events are free for members. Here's what's coming up in the Textile Design Lab:
Sellable Sketch Group-Study
Mark your calendars! Our popular Sellable Sketch Group-Study starts on October 14, 2019.
In this course you'll bring clarity and focus to your collection development process and take the guesswork out of what to design each season. You'll do this by picking appropriate trends for your target market while staying true to your own artistic style.
You'll also have free access to WGSN, the industry's leading resource for trends and design direction.
Learn more about this popular course here.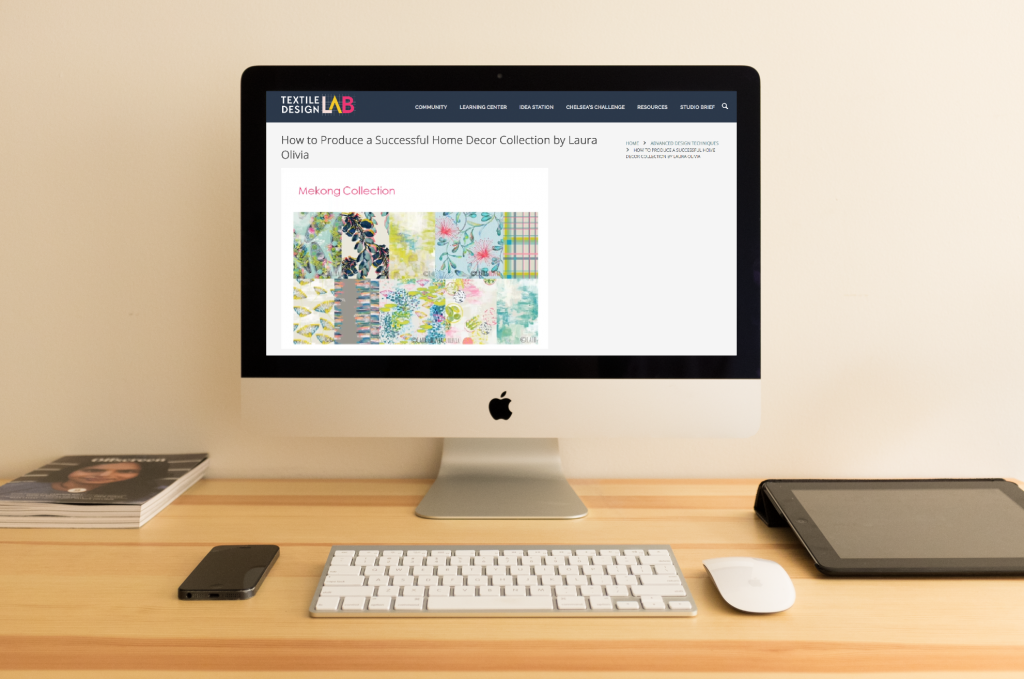 Learn How to Work with Studios and Agents
Members are invited to join us on Friday, October 18th at 10am Eastern for a live training with Laura Olivia. In this training Laura will cover how designers can work successfully with an agent/studio with a focus on those selling designs with the full copyright. She will explore how to choose the right agent, how to get the best out of your working relationship and what it takes to make a full time living through this avenue.
Speed Up Your Design Process
In this short video tutorial Chelsea will be showing ways of using the new Content Aware Fill command in Photoshop to speed up your design process. This tool can be used to aid in building textures and all-over patterns, and as a short-cut when putting certain patterns into repeat. Chelsea's new tutorial will be released in the Lab the week of October 21, 2019.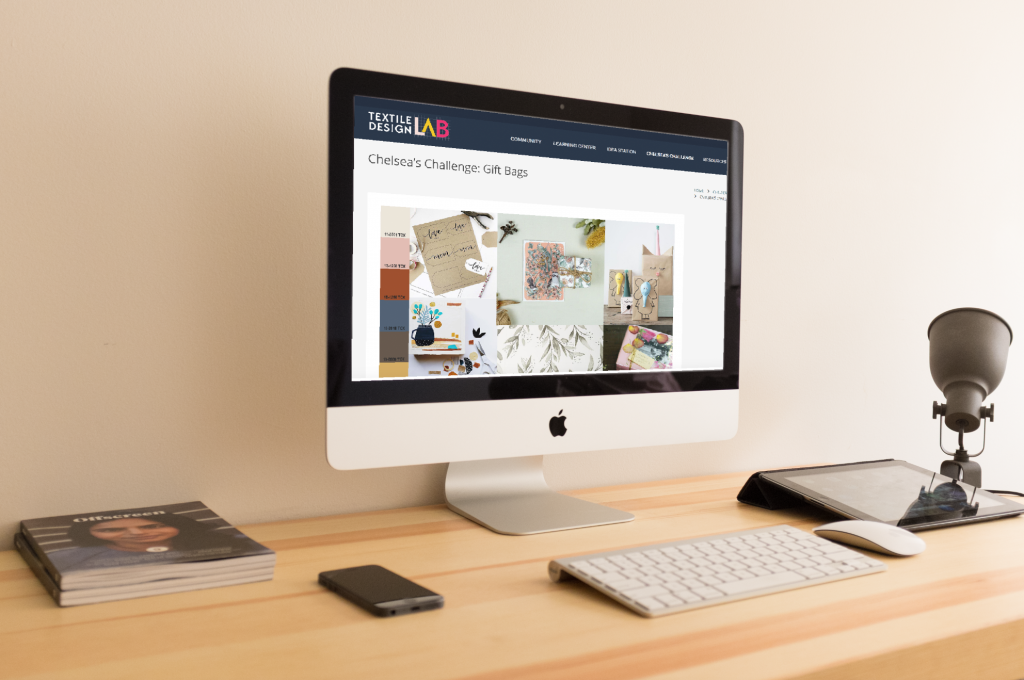 Explore A New Market: Gift Bags
Each month we explore a new design brief/challenge in the Textile Design Lab. This month's challenge is brought to us by the lovely MaryJane Mitchell whose recent presentation on gift bags got us super inspired!
Before diving into the challenge we recommend first watching the recording of MaryJane's Gift Bag presentation, and then looking over her list of recommended design themes. These are the themes that MaryJane's real-life gift bag clients are currently asking for, so it's a great insight into this industry! Michelle also pulled several trends from WGSN which are also highlighted in this month's challenge.
Print Studio Workgroup
Is your portfolio finalized and are you ready to apply to print studios? We're here to help! From Monday, October 28th – Friday, Nov 22nd the TDL is running its Print Studio Workgroup. During this workgroup designers work through the process of:
Researching studios in the marketplace;
Making small updates to their website;
Preparing marketing materials;
And, eventually reaching out to print studios for representation.
The workgroup is a wonderful experience, and many of the participants have gone on to land freelance positions with the studios they contacted. You can read some of their stories here.
In addition to all of these events, Textile Design Lab members also have access to our library of courses and tutorials, weekly live art critiques, a private forum where you can receive feedback from our team members and get to know your fellow Lab members from around the world and an extensive resource guide including agent and studio listings, and lots more. Join us here.