We are thrilled to revive our Textile Design Lab Member Spotlight, a post series featuring the work of our talented online community over at the Textile Design Lab. Keep an eye our for these posts on the regular to discover some of the freshest most innovative designers at work in our industry. We think you'll find them as inspiring as we do!
Alex Roda is one of those textile designers with a very distinct, unique style. I can always spy an Alex pattern on our forum in the Lab and experience a burst of joy from her gorgeous color palettes and minimal shapes. Simplicity can be hard to do well, but Alex has it down!
In her own words, "My designs are quite minimal and geometric, I love to work with simple shapes. I'm also drawn by nature and like to depict it in a stylized way. I usually start with watercolor or gouache and then vectorize into Illustrator to work on the repeat. I like the flat look of vectors but with an organic hand drawn twist. I also pay special attention to color, I can spend hours with the recolor artwork tool in Illustrator :)"
Alex has a degree in translation and interpreting, because, she says "when I was eighteen I didn't even realize surface design was an actual job. It took me years to get there: I later studied interior design and then graphic design to finally discover the wonderful world of patterns."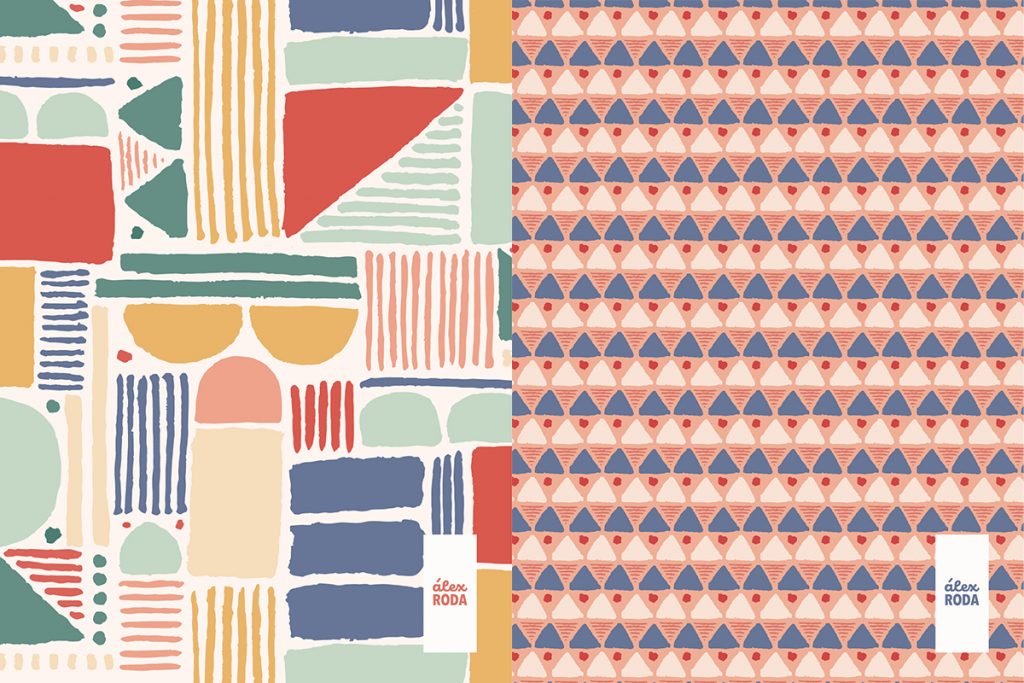 It has been such a delight to have Alex's kind spirit in our community and to watch as her surface design portfolio has grown. Alex tells us, "I have learned a lot through the tutorials and courses the TDL offers, but I already had a certain amount of knowledge design-wise when I entered the Lab, so what I needed the most were the courses on monetizing my designs. I especially appreciated "How to Sell Your Artwork" and the "Print Studio Workgroup." I now have an overall understanding on how the market works and I know what are the specific steps I need to take to go where I want to be."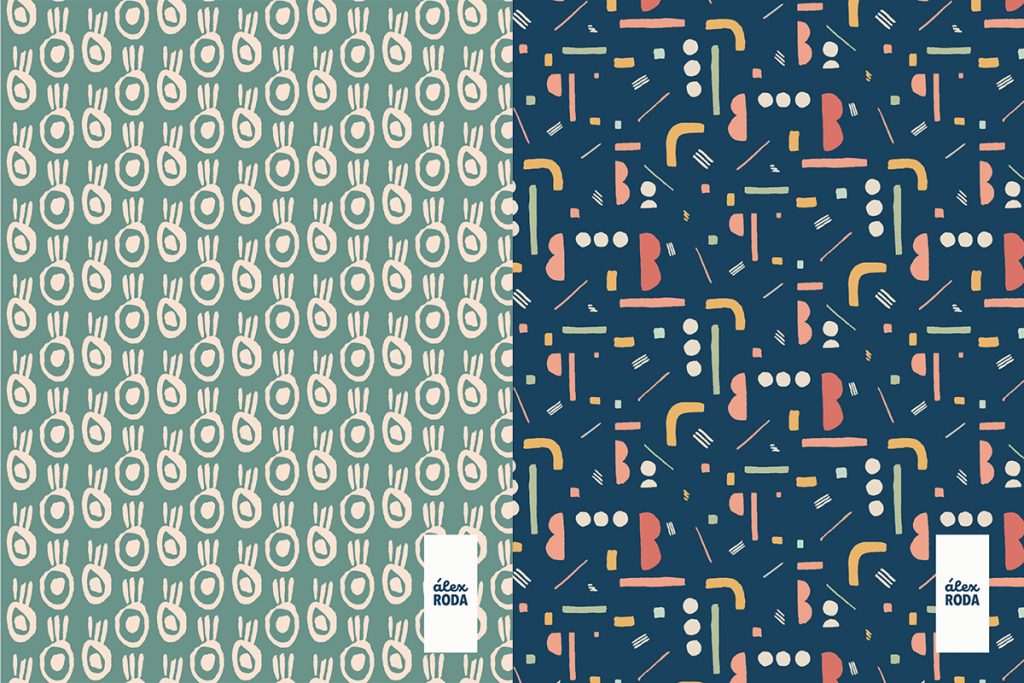 "Another thing very valuable that I have learned is to work on a brief for the Pattern Observer Studio." Alex currently has over a dozen patterns represented in our studio collection, ranging from florals to geometrics to cute conversationals. These patterns traveled with us to Surtex and Premiere Vision and are currently available for license (shoot us an email at info@patternobserver.com for more info!)
Alex's dream is "to have a contract with a sustainable fabric company like Cloud 9 and get my collections printed in their gorgeous organic cotton to then sew beautiful things. For the time being I use Spoonflower, which is also a great way to get my designs into real life." To see more from Alex visit https://alexroda.es/patterns/ or check her out on Instagram @alexrodadesign.