Each month at Pattern Observer Studio we turn our design ideas to a different market, and this month our focus has been on stationery. Stationery is such a versatile category and offers the chance to showcase coordinating patterns beautifully within a product range. Here we have pulled together a colorful painterly collection with patterns from studio designers Jamie Kalvestran, Catherine Wilson, Crystal Kruger, Milena Zdravkova, and Kathrin Loeffler.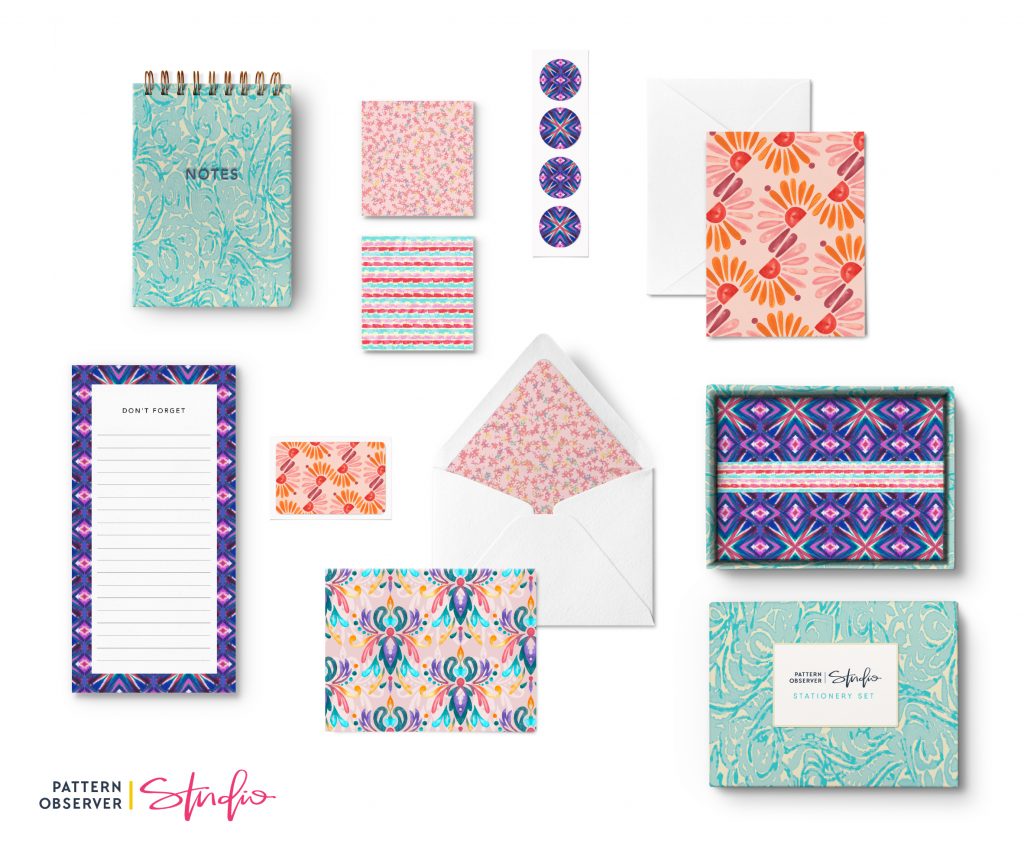 The fun part of putting together a stationery range such as this one is in the mixing and matching–of colors, pattern styles, layouts and scales. It's easy to imagine a notecard placed in an envelope with a coordinating liner, sealed with a colorful sticker. What better way to bring joy to both the letter writer and the recipient!
These six patterns created by five different designers were not originally developed together as a collection, and yet they work so well alongside each other due to the consistent color story of pinks, aqua, purples and oranges. It's always an exciting task to comb through our pattern library and build a collection from the talents of multiple designers, and see seemingly unrelated patterns mesh together so well.
We hope you enjoy this playful collection and please reach out to info@patternobserver.com for any licensing inquiries.