Gorgeous is the perfect word to describe the fabrics that Marta Afonso makes. They are a celebration of nature with a modern feel to them. Yet, they remain warm and inviting. It was fantastic to gain some insight from Marta about what drives her career and passions.
We wanted to learn about Marta's background and what led her to this point. She shared: "The textile world sparked my interest at a young age. I started by studying textile design in college but was dissuaded from working in this area by my parents. This meant that my fabrics universe was kept in a drawer that was always half opened."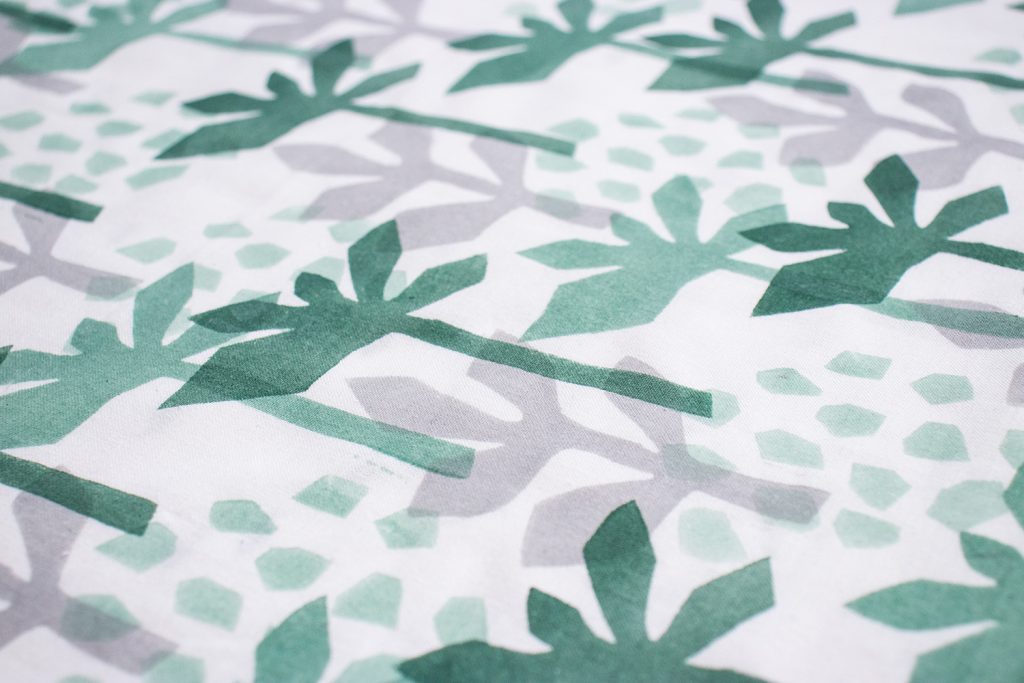 "Years later, crafts started to speak louder. I lived a season in Barcelona, where I attended a print studio and fell in love with the techniques of lino and xilo print. I enrolled in modeling and sewing courses that awoke the desire to create things myself, both clothes and prints. After five years working in communication design, the longing to return to textiles forced a decision. I quit and created my own company, Atelier Karaka, I am the heart and hands behind this creative studio. Atelier Karaka is focused on hand printing textiles, surface pattern design, and illustration. Our work process begins and ends with the intervention of the hands. What is always distinct about us is that drawing is always present. This includes developing stamps to print fabric manually or to create surface patterns where we assume the character inherent to the hands of the maker."
The goals that Marta has for herself are immense and we were curious to learn more specifics on what she envisions. She said, "Our goal is to celebrate the value and beauty of craftsmanship, of what is unique and unrepeatable. This is what we want to carry this over to the surface pattern design. This has also led to a wonderful opportunity to teach hand printing textiles through presential and online workshops."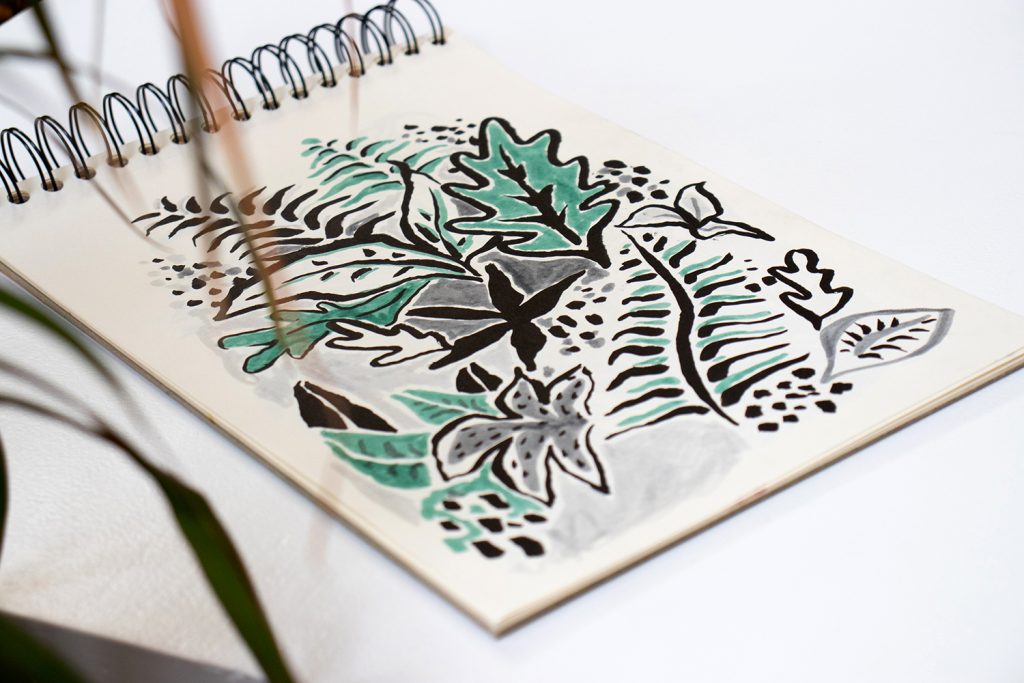 For the work that Marta is spotlighting for us, she shared that she is showing us a book of hand printed fabric samples, a scarf printed with hand printing techniques and sketches for new prints in china ink and markers. If you want to view Marta's inspiring work, please visit her website.