Are you looking for a way to sell your pattern designs or artwork? Selling patterns through print studios can offer you a wonderful way to begin doing this to companies around the world, while also learning more about the industry and your style. Let's dive into this further…
What is a print studio?
A print studio is a business that develops pattern designs and graphics, which are then sold to companies. A print studio typically employs a creative director or studio manager, as well as a team of in-house or freelance designers who develop original artwork for the studio.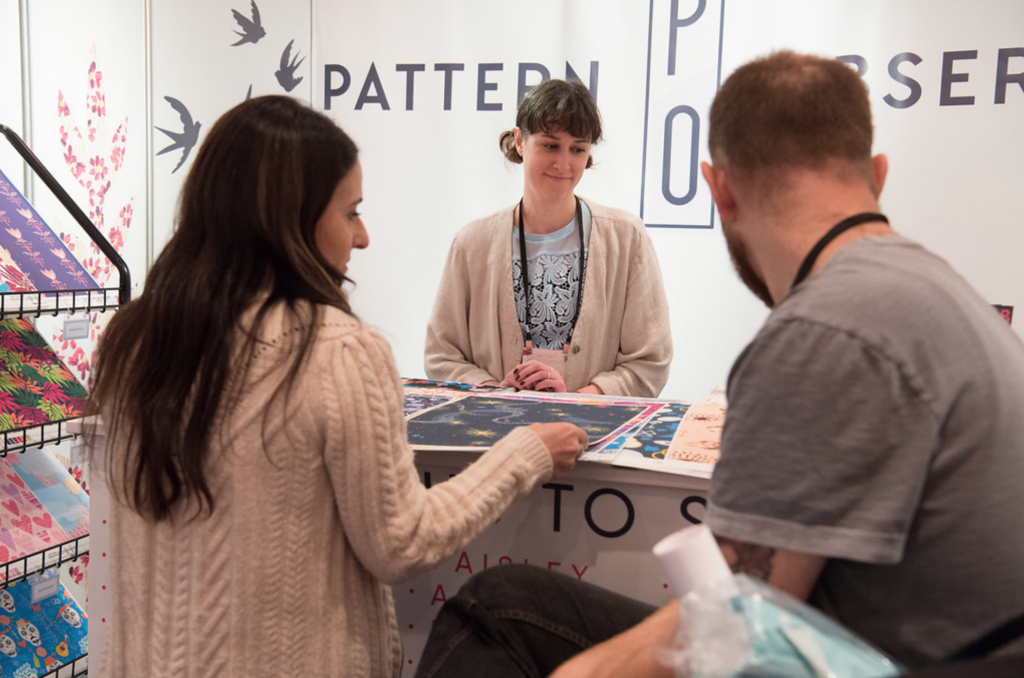 How do print studios sell artwork, pattern designs, and graphics?
Print studios sell patterns in a number of different ways, including:
Print shows, both virtual and in person. Popular print shows include Premiere Vision, Hemtextil, Surtex, Printsource, and Blueprint.
By inviting clients to their studio or visiting the corporate headquarters of a company. Studios will often travel to one geographic location and then meet with several clients in the area. This has become extremely popular with clients because it cuts down on their travel budgets and expenses.
Through online password protected websites and email correspondence. Selling pattern designs online has been increasing in popularity for many years, but with COVID it has become extremely important and vital to both clients and studios.
What are the benefits of working with print studios?
Working with a print studio allows you to earn money from your pattern designs without worrying about marketing or selling your own work. You can enjoy all the benefits of owning your own business – like setting your own hours or being your own boss – without the stress of working directly with clients.
Print studios also act as a support system. You are often given trend briefs, which takes the guesswork out of what to design. On occasion, you may receive feedback on your work and the ability to learn more about the industry and what sells well in the marketplace.
What are the drawbacks to working with print studios?
Print studios cost a great deal of money to operate. From print show expenses to the inhouse costs of managing a large quantity of artwork, the cost of running a studio really begins to add up. Therefore, print studios take a commission from freelancers for each print sold. On average this commission is between 45% – 60% of the sales price. So, if a print studio sold your pattern for $600 USD you would receive around $350.
Another drawback to consider is that you are giving up control over the marketing and representation of your work, which can often be more difficult than it sounds. As I previously mentioned, it is quite the task to manage such a large quantity of artwork. Print studios do not always have time to follow up with each designer and many designers tell me that they begin to feel out of the loop. This is something to consider when signing a contract with a print studio.
Interested in working with a print studio?
If you are interested in working with a print studio, I invite you to register for this free training.