The work of Joanie Bauer Hupp is gorgeous, sophisticated, and rich. Her portfolio made me feel like I was instantly transported to a world of elegant patterns, security, and comfort. I love the intricate details she uses in her work and the obvious influences from nature. Learning more about her life and success was a joy.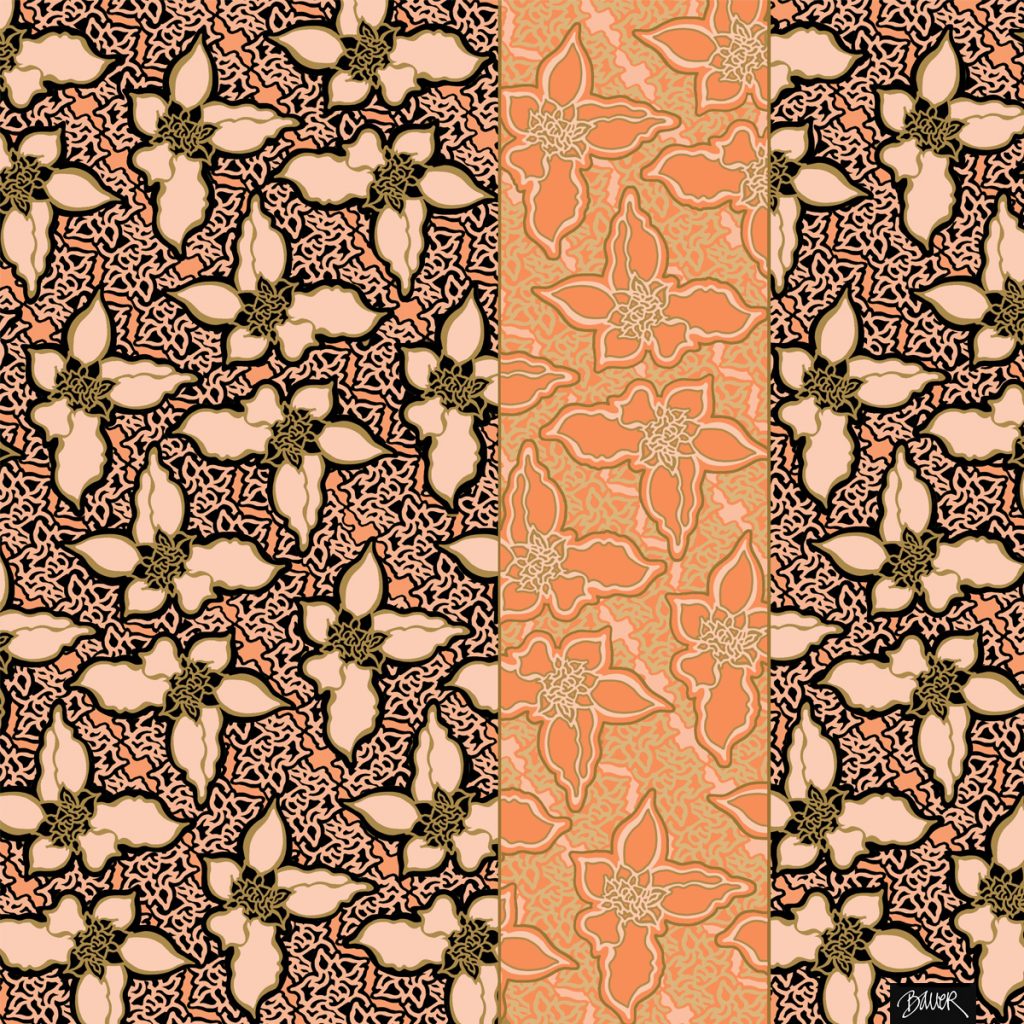 When it comes to background, Joanie had this to share: "I received a BFA from a small college in Louisville, KY, in 1977. After this, I started working at Richardson/Smith, a design firm in Columbus, Ohio in 1979. 20+ years later, I retired from Fitch, having done illustration work for many clients. (Clint & Jenny Bova were also there when I was…a truly magical place!)
"I am a Signature member of the Colorado Watercolor Society and have had my paintings juried into local and national exhibitions. I have also taught figure skating since 1973 and have been a competitive ice dancer. I LOVE that I am still able to teach kids and adults in my present home of Bozeman, Montana.
"Art and skating have always been in my life, as I see the beauty in both. My husband, a former hockey player (of course!), and I have 2 greyhounds. We also love hiking and skiing in these mountains we call home."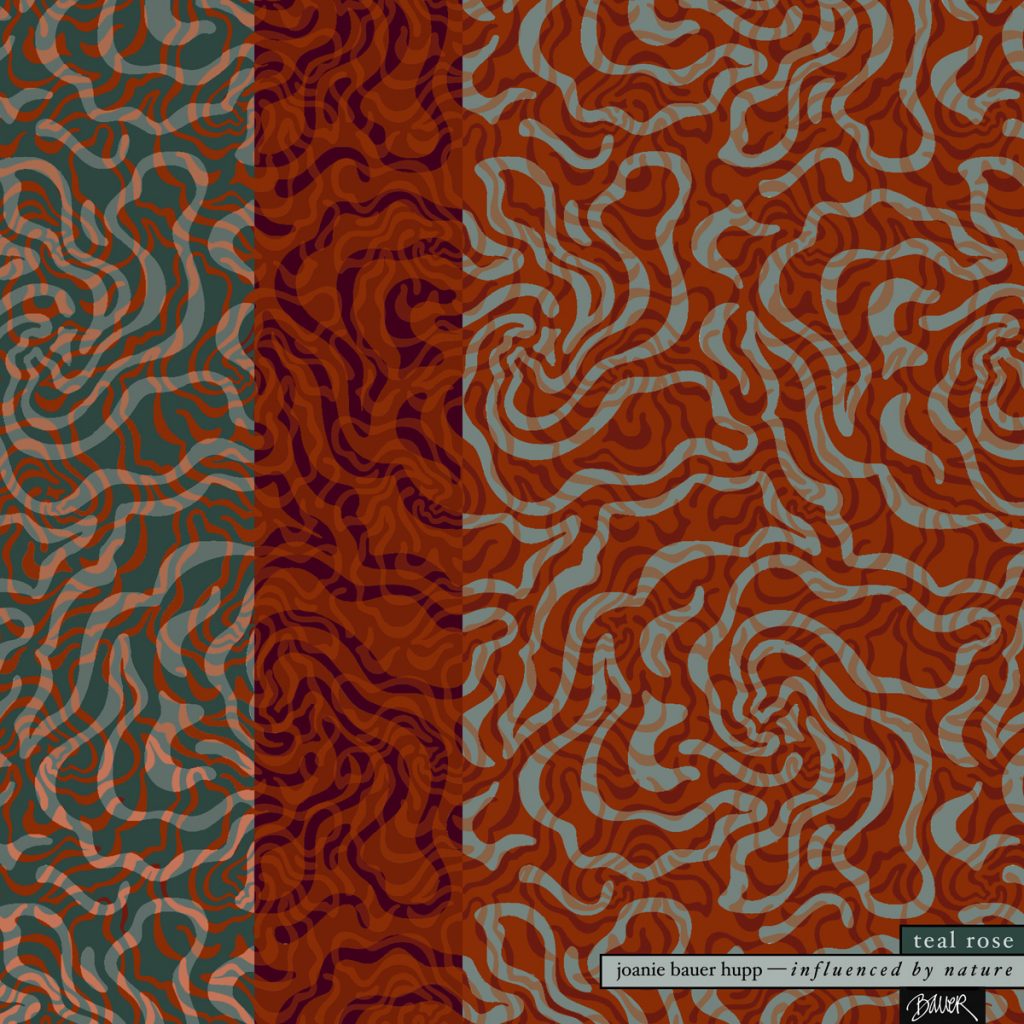 Joanie definitely has had an inspiring life, but it was great to hear what inspires her elegant patterns. She said, "As always, I am drawn to the details found in nature—literally. I enjoy softening these beautiful, organic shapes, and then offering embellishments. My work always starts with drawing by hand, then moving to the computer. To this day, I continue to enjoy drawing and painting by hand and am constantly playing with pattern. The possibilities are endless!"
When it comes to future aspirations, Joanie shared this: "I would love to be able to connect with the right manufacturer(s) and bring my designs to life on products in the home decor and fashion markets."
Thank you for sharing, Joanie! View more of Joanie's elegant patterns here.