If you are not familiar with the Textile Design Lab, it is our online community of over 500 textile and surface pattern designers. Each month we have a focus or big idea that we explore in the Lab. This month our focus is on the importance of lookbooks that we can present to buyers, clients, and hiring managers. There's more information about the event below, but before we get to that let's dive into the questions of, what is a lookbook and why lookbooks are important.
What is a lookbook?
I asked this question of MaryJane Mitchell, a talented designer and Lab teammate She is going to be leading our upcoming training on how to create a lookbook. MaryJane shared this definition written by Moni Omotoso,
"A fashion lookbook is a fashion catalogue of well-styled images that convey the essence of your brand through creative storytelling."

Moni Omotoso
I love this definition for two reasons.
She mentions creative storytelling. In this competitive market storytelling is everything. The stories that you tell are a big way to set yourself apart from the competition and to create a deep connection with buyers and clients. Lookbooks go beyond a collage of our patterns and mockups; it's an immersive experience that offers the buyer insight into our inspiration, our brand, and how the end user might feel when buying, using, or wearing our designs.
She prefaced images with "well styled." Similar to the process of creating trend boards, more is rarely better. It's not about having the most images or having the largest lookbook. Creating a strong lookbook is about making the most impact with the least number of images.
Less is more and being picky and investing the time in finding the perfect image is well worth it.

Michelle Fifis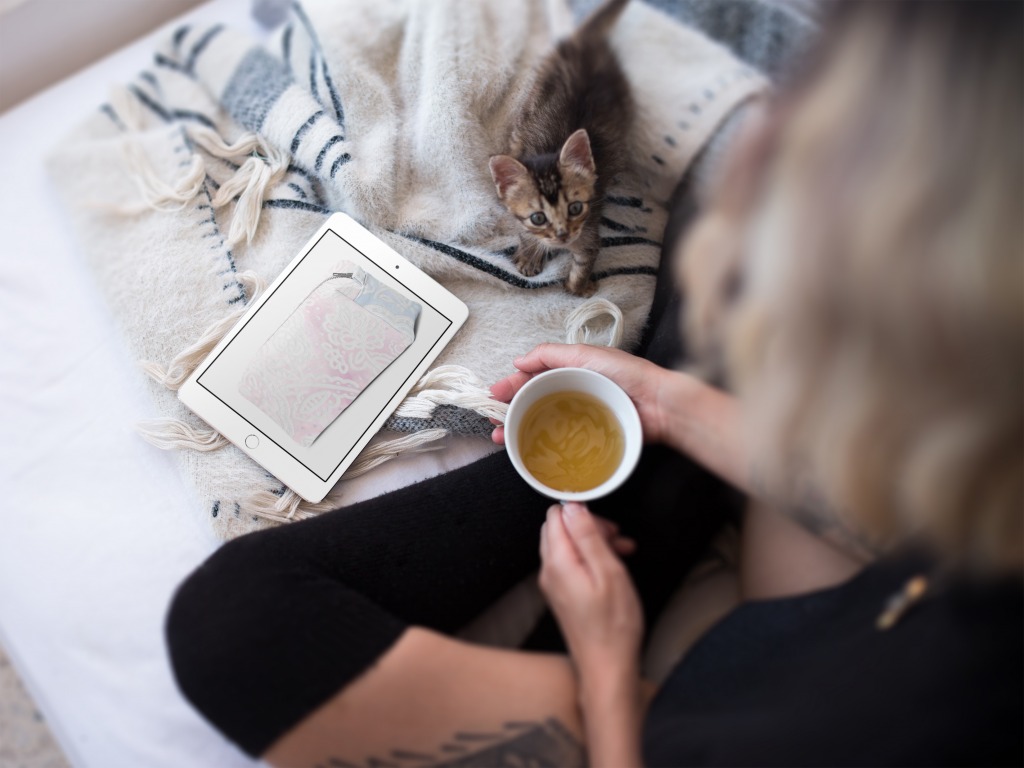 Why are lookbooks important?
As stated above, lookbooks are an important tool for designers who want to connect with buyers and communicate the vision that they have for their surface pattern or textile design collection. Lookbooks are just one communication tool available to us. Our websites, social media accounts, and products are other communication tools we have to use.
What are the benefits?
In addition to being an excellent communication tool, lookbooks are a fabulous way for you, as the designer and brand visionary, to explore a focused representation of your brand. We all know that our brand needs to be cohesive, clear, and easily recognizable. But bringing this focused vision to life on our social media or websites is quite the undertaking, which means it can feel restrictive and scary to a lot of people.
Lookbooks are very beneficial to those who are at the beginning stages of their business and are trying to find their niche. In this situation, a lookbook is a really great way to dip your toe into a brand identity and style. You can give yourself time to explore because a lookbook isn't as permanent as what's on your website. It's a really focused private presentation. So, it's a great opportunity to experiment with your brand style and see how it resonates with people. See how it feels for you as you put the lookbook together. I think it's just a little less scary than creating a whole website around one specific look.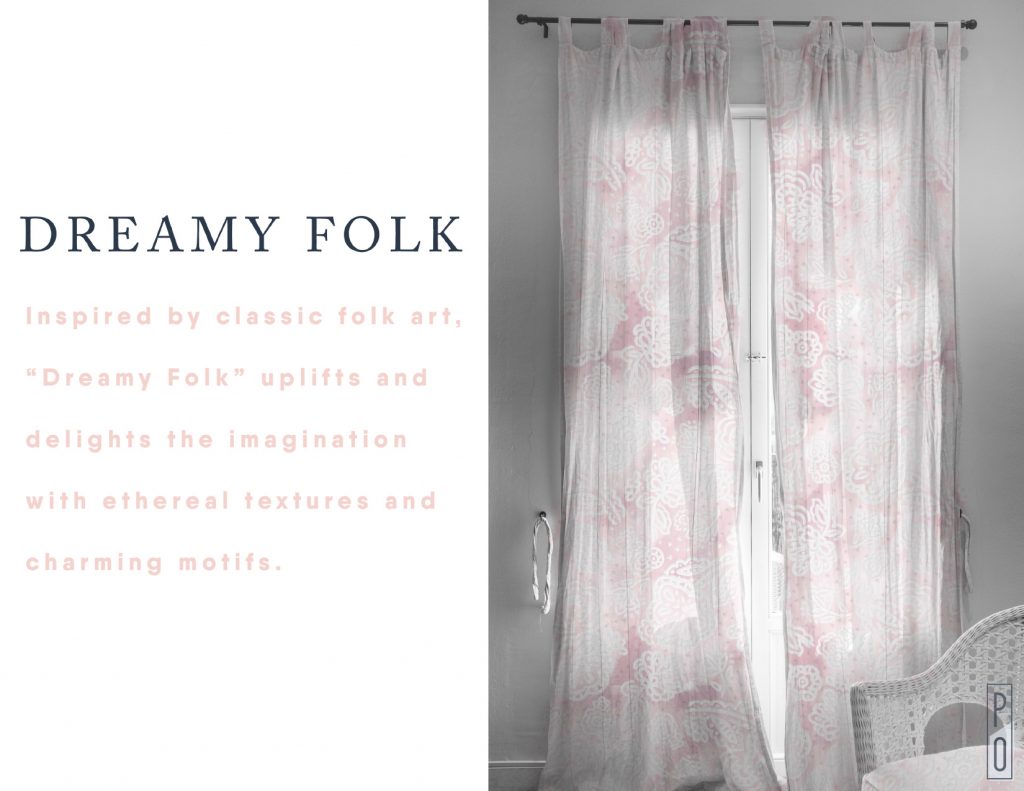 What should you include?
Here's a list of images that can be included in your lookbook, but the sky is the limit! Get creative and include images that are actually a part of your design process and representative of your brand.
Final prints
Mockups
Inspiration images
Sketches
Photos of your design process
Want to learn more about lookbooks?
On Wednesday, March 17th our Textile Design Lab community kicks off a short course on creating lookbooks. This course includes free access to WGSN so that members can conduct market and trend research throughout the two-week experience. The course begins with a live , one hour presentation by MaryJane Mitchell on March 17th at 1pm Eastern. In this presentation MaryJane will walk us through the process of creating look books. You'll also be able to access the recorded version in the Lab.
For the next two weeks members will work on creating their own lookbooks and receive feedback and support through our private forums. The course will conclude on Tuesday, March 30th at 1pm Eastern with a live lookbook critique with MaryJane Mitchell.
When you register for the Textile Design Lab you will be automatically registered for this course. We would love to welcome you to the community!