Shubha Mahajan's work is simply gorgeous. Her damask and floral patterns are so polished and lovely. She is also able to create in a more gestural, textural style, which is a lovely compliment to her other work. It's a pleasure to feature her work on the blog.
Shubh's damask and floral patterns are inspired by nature elements. She "visualizes the style as forecasted or per my intuition." The prints that are included in today's post are designs that, "were made for few clients to sell at Heimtex and Print Source. Designs are for home furnishing, wallpaper and clothing."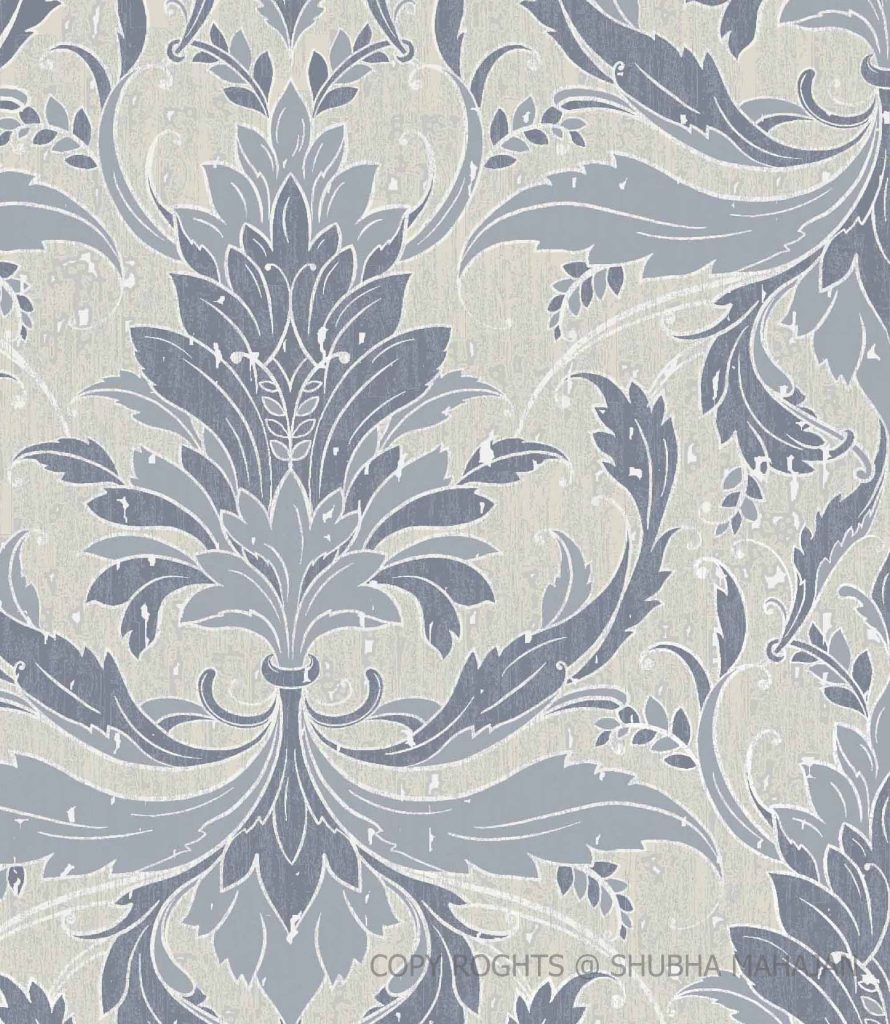 "I am from the beautiful valleys of Mahrashtra, India. My country is one rich in heritage and history. It also has abundant sources of inspiration. Nature is one of the greatest influences in my life and I am constantly inspired by my surroundings."
"At age twelve, I came across the paintings and watercolors of a landscape artist. I knew that he loved to paint and travel but when I asked about if he got paid, he replied: "No, I don't get money from this because I don't want money, I have another occupation to survive and I do landscapes for my pleasure." In my mind, I wanted to something which I could earn money, as well, and still be excited about the work. I learned about Textile Design and decided to go to school for that at University. I knew that people would always need cloth and to wear clothes, so it seemed like a natural fit."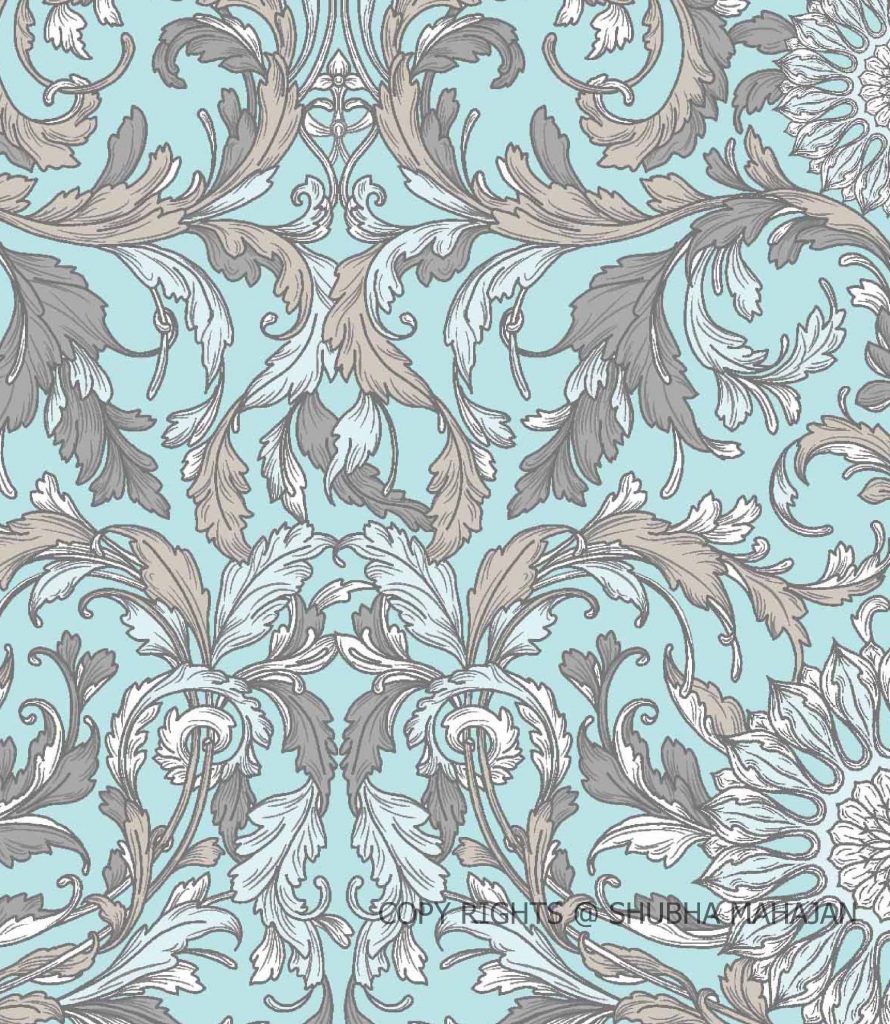 "I am working on a sustainable clothing line. I am going to come up with hand spun and handwoven garments, accessories, and a home line, all supporting the local weavers at the same time."

Thank you for sharing your damask and floral patterns with us, Shubha! See more of Shubha Mahajan's work here.