We are so excited to introduce a new course to our Textile Design Lab community!
On September 6, 2021, Laura Coyle will be teaching a new 5-week course called "Illustrator Artistry" that focuses on ways you can add organic texture and linework to your Adobe Illustrator art. Laura will introduce several techniques for adding personalized touches to your artwork while highlighting how each technique works with different methods for making repeat patterns in Illustrator and Photoshop.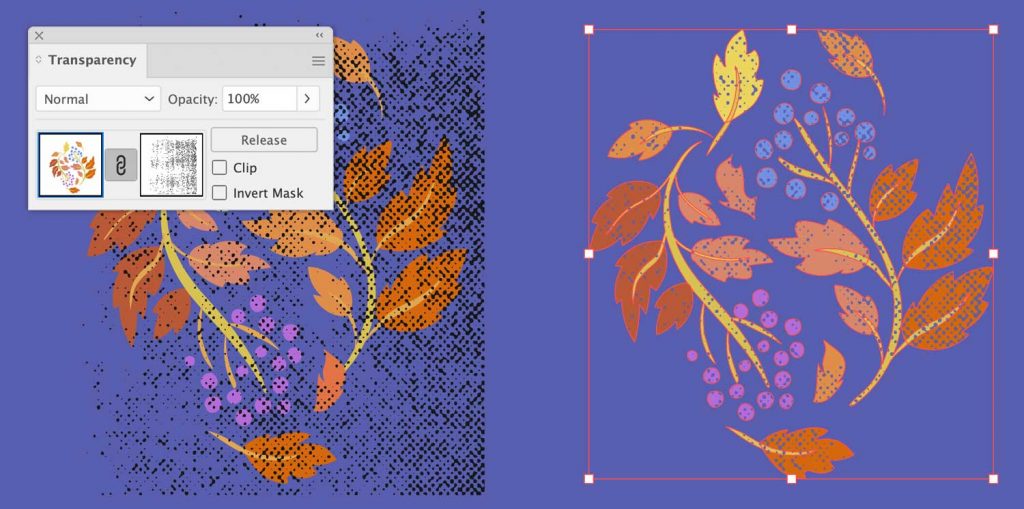 Some of the topics she'll cover include:
Placed image textures and creating bitmap tiffs
Vector methods: Image Tracing and Adobe Capture
Clipping masks and opacity masks
Creating Art brushes for line and edge texture
Working with purchased texture assets and brushes
This intermediate course picks up from our spring beginning Illustrator course, Illustrator: A Fresh Look. Because this course shares the same live plus self-paced format as A Fresh Look, you'll work on exercises, applying what you learn to your own work, sharing with the group, and asking questions in the weekly live sessions. The texture techniques will give you the tools to personalize your artwork, and the course will give you the time to discover and practice with a variety of methods and find the ones that resonate with your own artwork style.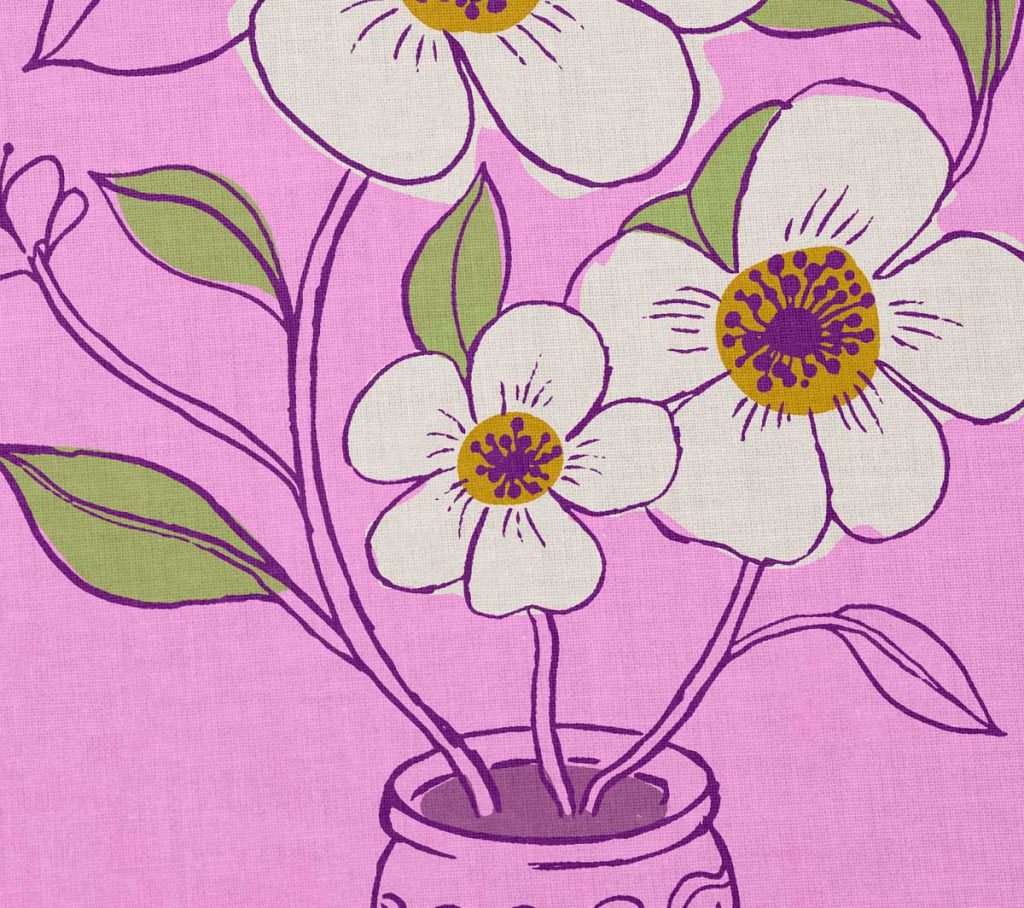 The Schedule
We'll combine self-paced learning with a weekly live workshop.
Every Monday for 5 weeks a PDF for the week's learning will be posted to the Textile Design Lab, along with a couple of key demonstration videos.
On Wednesdays at 1pm Eastern, we'll have a live 2-hour workshop session on Zoom, where Laura will demonstrate the techniques, and you'll have the chance to work alongside her on your own computer, ask questions, and share with the group.
After the workshop, the recording will be posted on the course page, so you can watch it if you missed the live session or review it whenever you like. Throughout the week, members are welcome to post questions and share work in our private course forum.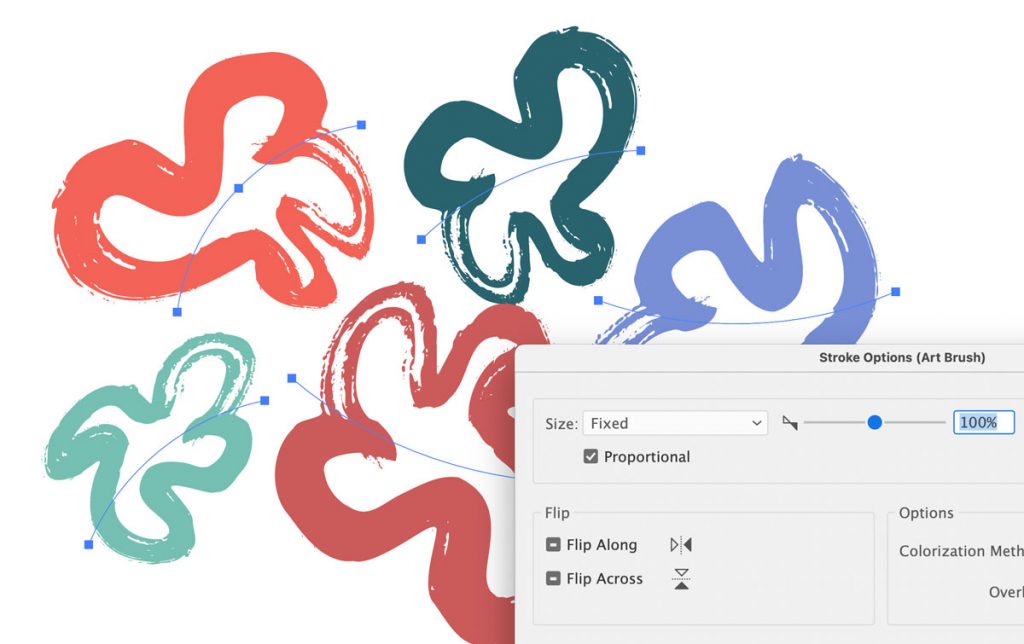 Course Outline
Week 1: Adding Texture to Linework and Shape Edges – Live Session Sept 8
Take a deep dive into creating Art brushes and learning the many options for customizing them. We'll explore texturizing linework and the edges of solid shapes, giving those Illustrator-perfect vector paths a more natural character. Topics include:
Creating Texture Art Brushes
Brush Options Settings
Brush Colorization
Linework and Shape Edges
An Edge Texture Effect
Week 2: Placed Image Textures, Bitmap Tiffs – Live Session Sept 15
We'll use Bitmap Tiffs created in Photoshop as authentic and fun texture overlays in Illustrator. We'll learn how to use them as clipping masks and opacity masks for vector artwork, and explore how they work best with the different pattern-making methods in Illustrator. Topics include:
Clipping Masks vs. Opacity Masks
Texture Sources and Creativity
Creating and Editing Bitmap Tiffs
Linking vs. Embedding Images
Tips for Pattern Mode, Repeats and Vector Smart Objects
Week 3: Vector Textures, Image Trace, and Adobe Capture – Live Session Sept 22
Learn the many options for vectorizing your hand drawings and found textures with Image Trace and the Capture app for efficient performance in repeating art. We'll use Adobe's amazing mobile tools in search of creative surprises and inspiring effects. Topics include:
Adobe Capture Pro Tips
Leveraging CC Libraries in Fresco and Illustrator on the iPad and Desktop
Ideas for Texture Hunting
Simplifying and Optimizing Traced Artwork
Week 4: Seamless Repeating Textures – Live Session Sept 29
We'll build on what we've learned working with image and vector textures to make seamless repeating textures for use in backgrounds and overlays. Topics include:
Repeating Image Textures vs. Vector Textures
Layering Repeats
Sizing and Resizing
Week 5: Illustrator Texture Resources Mini-Workshop – Live Session October 6
There are many great options for buying brushes and textures that can save you the time of having to create them yourself. Astute Graphics even has the Texturino plugin that comes with a variety of textures included. In the live session, I'll demonstrate a sampling of what's out there, how to edit them and make them pattern-ready. The PDF for this week will include a list of resources and I encourage you to bring your own list of resources and examples to share with the group!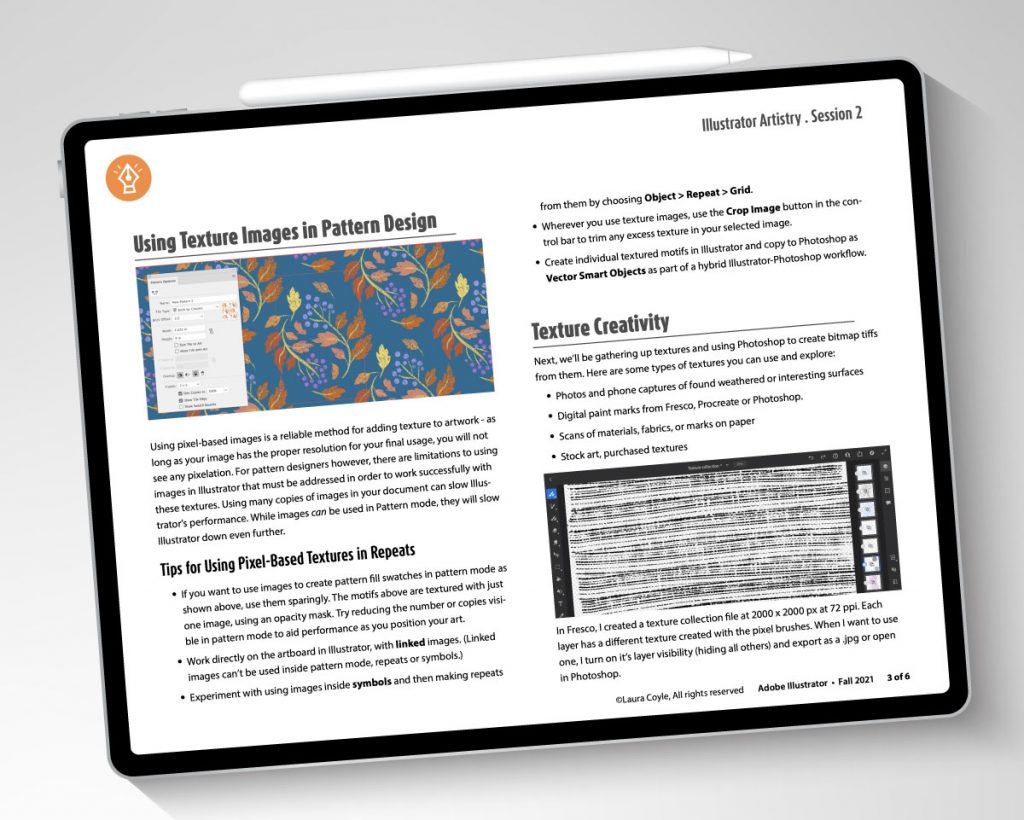 Join Us
Illustrator Artistry will be held within our online Textile Design Lab community starting on September 6th, 2021. This workshop is free for all Textile Design Lab members. If you would like to participate in the workshop, please join us here! The Textile Design Lab community is $49/month and gives you access to countless courses, tutorials, design challenges, and live events. We would love to welcome you to the community as we take a fresh look at this powerful program.