It's exciting to see in-person print shows, such as Paris Print Days, begin to open up again in some parts of the world.
About Paris Print Days
Paris Print Days is the first French exhibition dedicated to prints held in person on September 14th and 15th and virtually September 16th and 17th. Having both attendance options available allows those who feel safe traveling to attend the show, while others can set up Zoom sessions with the exhibitors.
Paris Print Days caters to the fashion, furniture, decoration, and stationery markets. Organized by textile and surface designers, the show highlights the work of French print studios.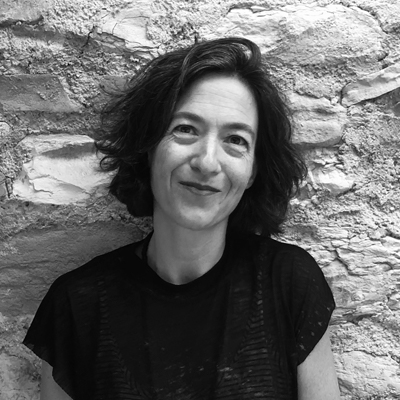 I learned about Paris Print Days by Stéphanie Chauvel, one of our longtime Textile Design Lab members, exhibiting at the show. Last week I had the opportunity to look at her portfolio of work that she prepared for the show, and it is stunning. You should see her collection of work if you are looking for modern, sophisticated, and brilliant prints for your products. Stéphanie was kind enough to answer a few questions for today's post:
What style of patterns will you be presenting at the show?
"I'll be presenting Geos, Abstracts of Florals, Animal Skins, and one that I call "Textile Inspiration," where common textile textures are stylized and rendered graphically. Also, I am drawn to the recent Digital/Optical trend, and I am trying to give my interpretation of that. On top of all these, I'll also be showing some Conversationals and Kids patterns!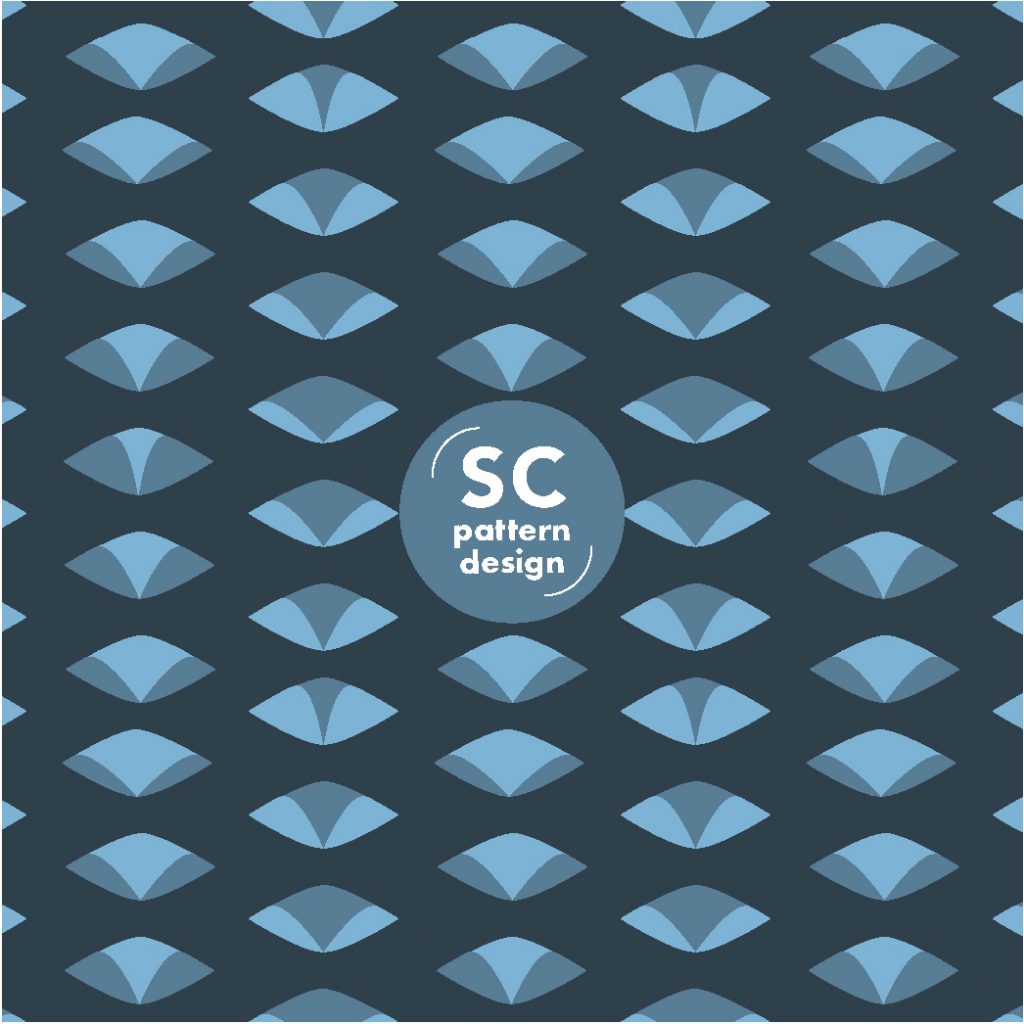 Can you tell us the process behind how you develop your patterns?
I like to take a feel of the trends and colors of the coming seasons and then let them sit for some time. After this "soaking" time, some of them -the more appealing ones- naturally surface back, and ideas flow in. I start with pen, pencil, or brush and paper most of the time, but lately, I've discovered the worlds of Adobe Procreate and Fresco and, Oh my, the possibilities! The sky has never been that limitless!! I love to experiment with new things and techniques. Learning is part of the fun. Textile Design Lab has been -and still is- pivotal in my pattern design nurturing at all levels ;)! How wonderful to be part of this community!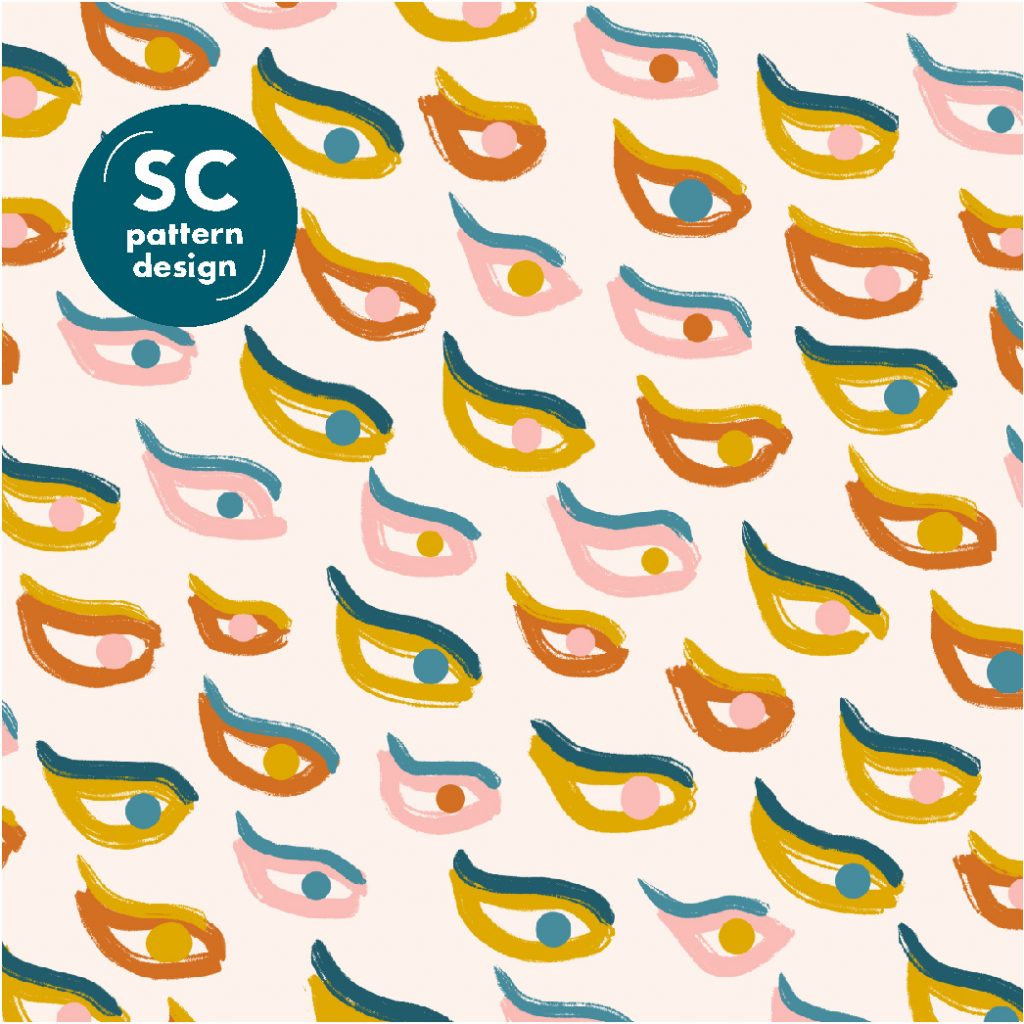 Can you tell us the inspiration behind a few of your patterns?
I like the movement behind this geo from the Softly Retro collection. I love Geos for the optical effects that they irremediably create. The visual impact can be so strong and yet staying subtle and elegant.
This print with many eyes looking all in one direction probably comes from the sign of our times, but I wanted to give it a playful, modern, and lighter twist. It looks like they have all different personalities, just from the eye! But being a yogi myself, its name could only be "Third Eye"!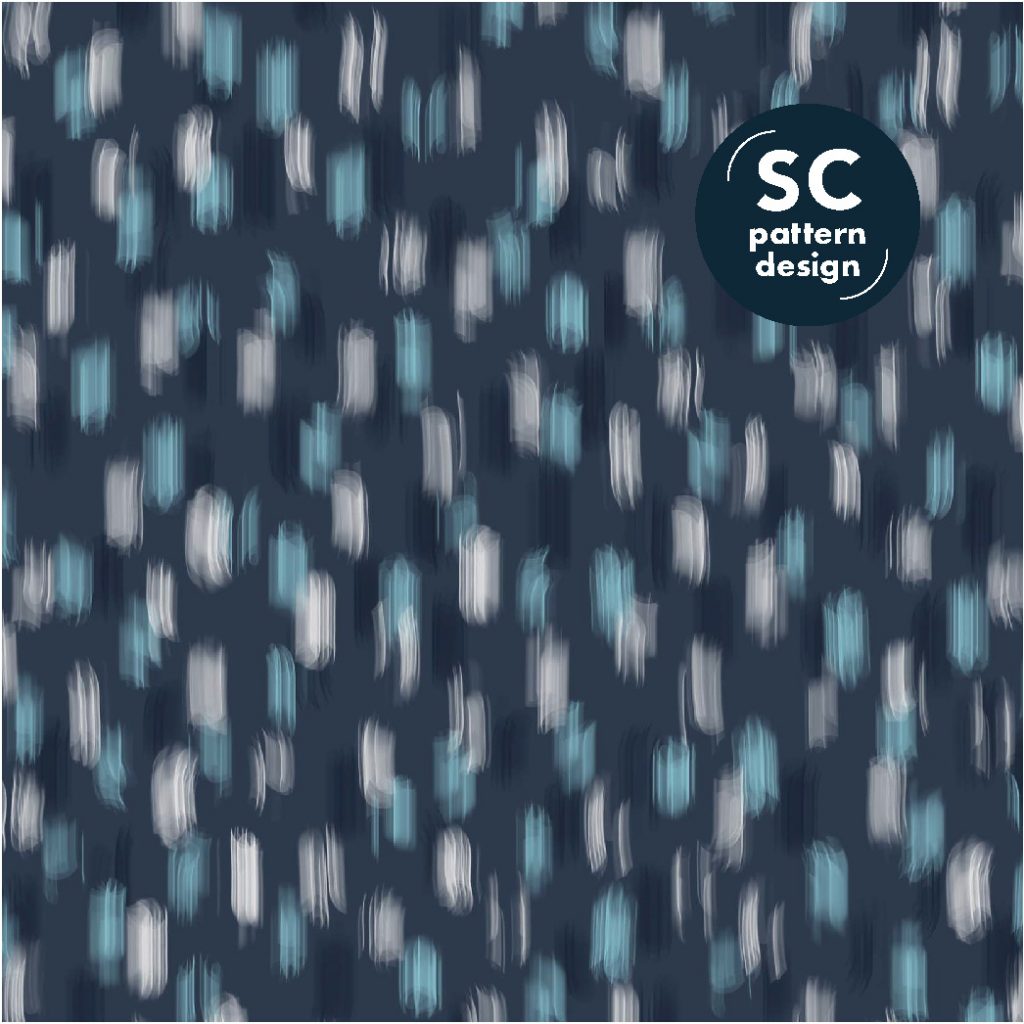 This pattern was inspired by the digital trend that we see more and more of lately. I like its blurriness, texture, and 3D effect. Playing with the scale, the strokes could turn into a ditsy floral or abstract animal skin.
This abstract floral design (seen in header) started with the huge passiflora that grows in my garden. I love how the repeating style makes it look like a crochet fabric
You can book an appointment to see Stéphanie's entire portfolio here.