Andrea Martinez is the creative behind Amarti, a design studio that focuses on marrying digital applications with hand sculpted art for prints and surface patterns that uplift interior spaces. Amarti creates her artwork with either plasticine, which is a moldable clay, or colored sand. These flat sculptures are then turned into digital prints and illustrations for patterns and artwork. A truly unique approach for surface pattern design!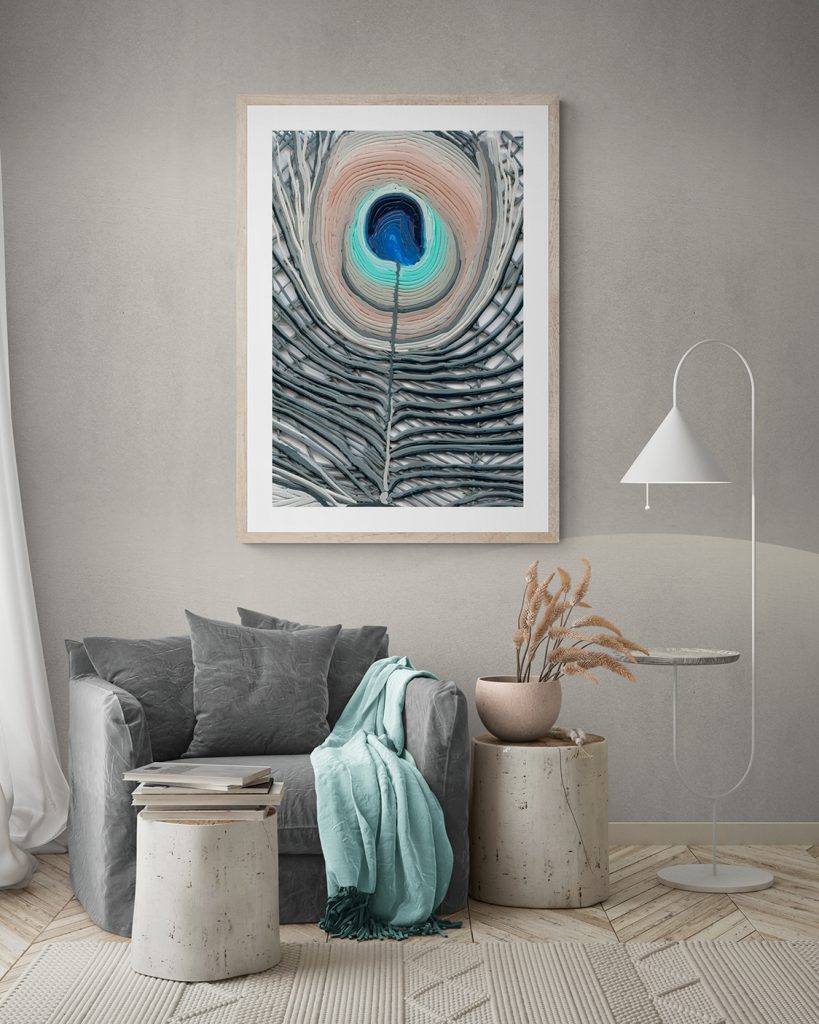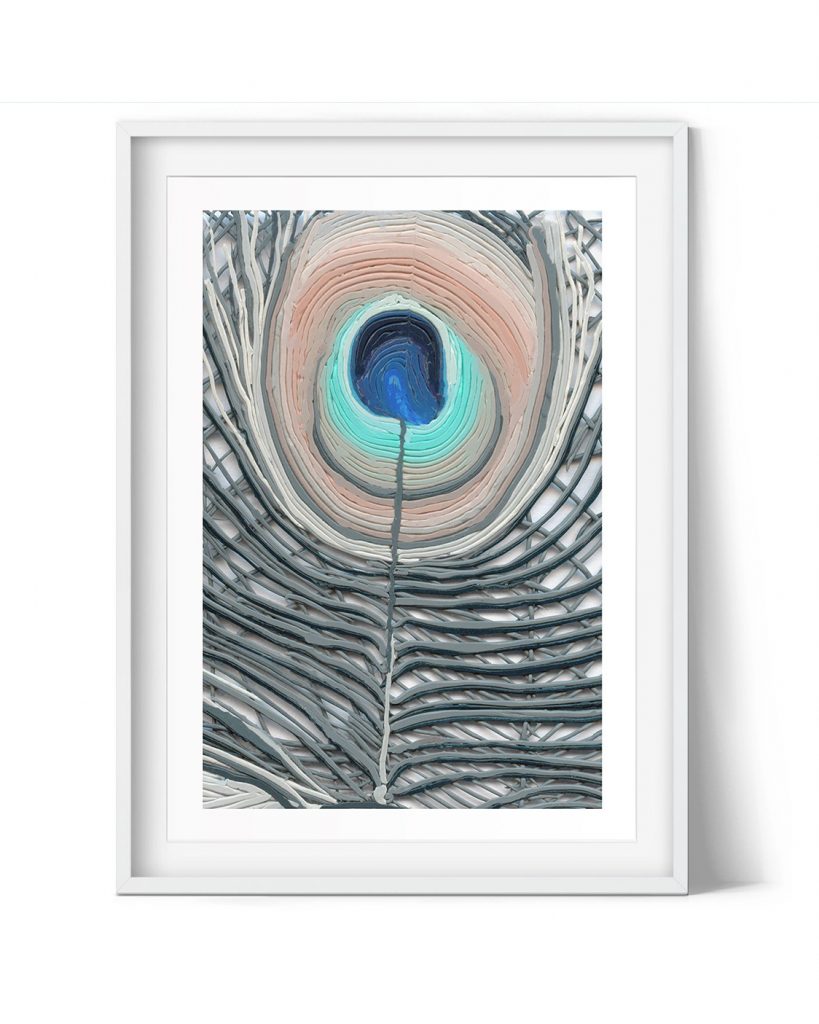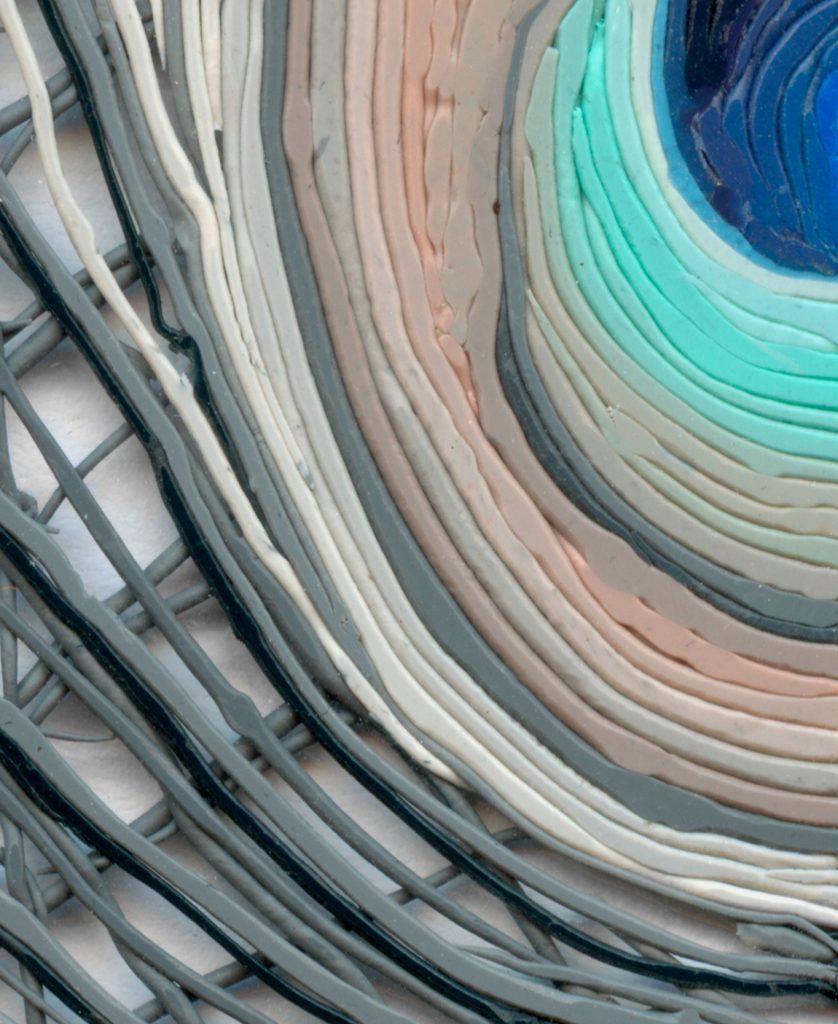 It all started for Amarti in Bogotá, Colombia where she was born, raised, and studied architecture at Los Andes University. A few years later she obtained an MA Degree in Architecture in Regeneration at Oxford Brookes University in the U.K., and finished an interior decoration course at the University of the Arts, Chelsea College of Arts and Design. Amarti continues to live and work in the U.K. , making tactile sculptural paintings and surface designs.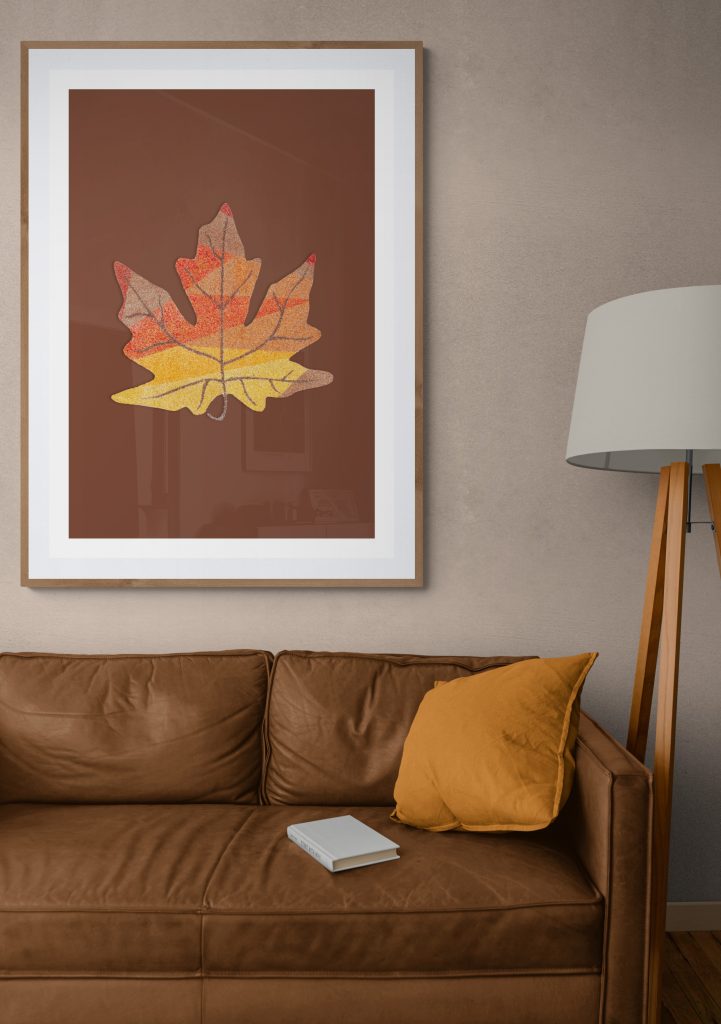 Plasticine is Amarti's main medium. Plasticine is a type of oil-based modeling clay which is purchased in colored cylinders. Before using the clay, a simple outline is placed below Plexi glass. This drawing is used to guide the placement of the modeling clay. Check out how it happens here…
After the drawing is created, Amarti begins working with the plasticine. First she begins by rolling it into long thin pieces that range from 1-2 millimeters in diameter. She then lays them side by side in the drawing, bringing the image to life much like a painter would with a paintbrush, but with stretched, narrow pieces of clay. The clay is mixed like paint as well to achieve the desired colors. Using modeling clay instead of paint provides boundaries and shadows that allude to movement with smooth, definitive grace. The plasticine drys permanently on the Plexi glass and will not crumble. The final results are photographed for digital prints or put into repeating patterns in Photoshop.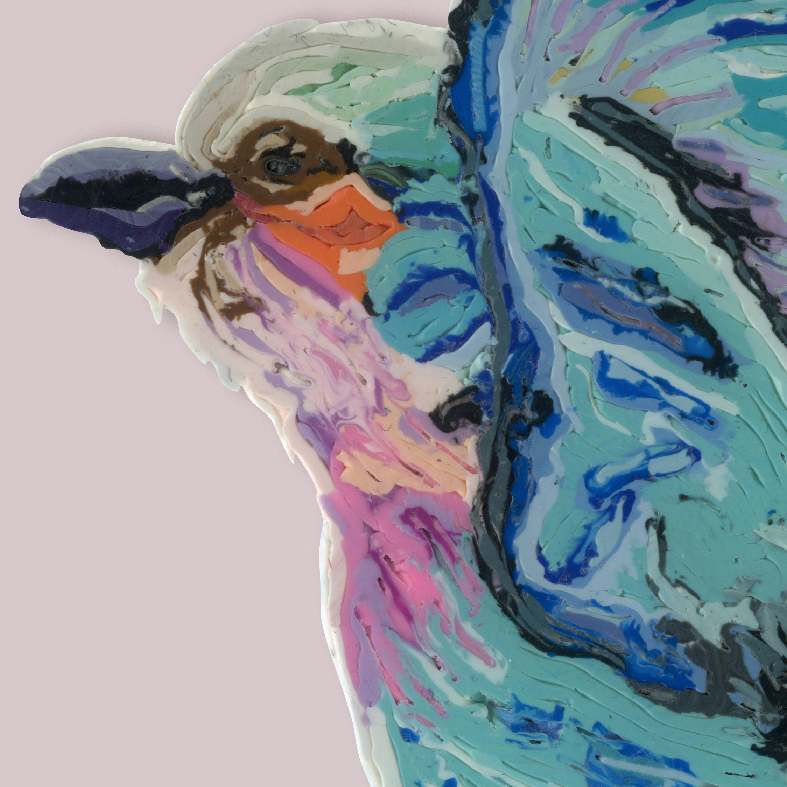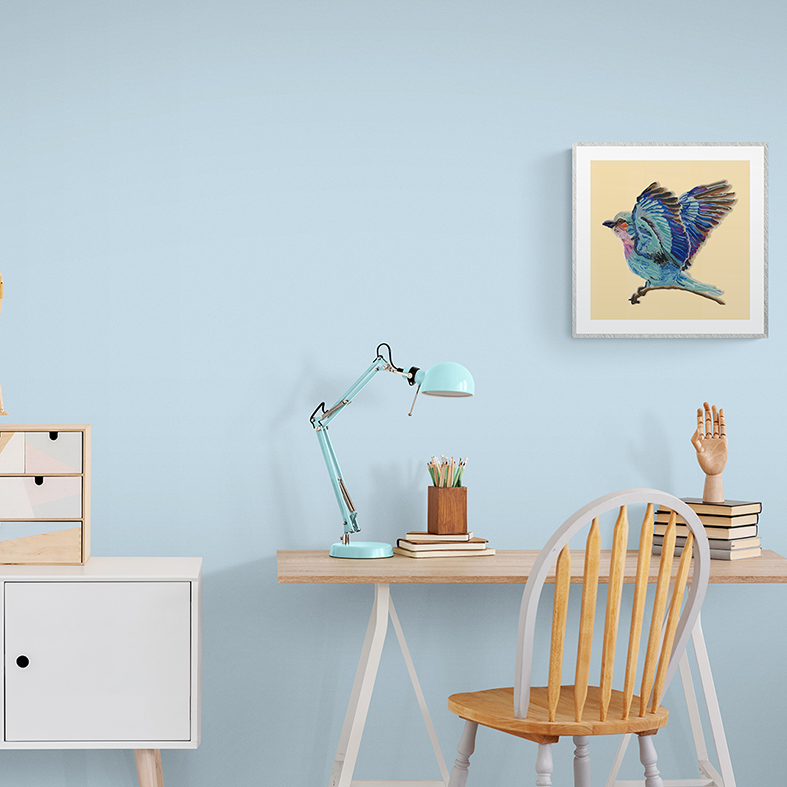 With this totally unique approach to design, we know you want to find out more about Amarti or contact her to license or buy her art and patterns. You can find Amarti's website here and follow her instagram here!