By the time a designer makes it through all three of our main workshops Mastering Your Market, Portfolio Development and Sharing Your Work, they are rockin' some serious skills. In these workshops designers not only learn industry standards and advanced design techniques, but also learn professional practices and how to operate a thriving design business. Our classes are no joke. We dive deep into our textile and surface pattern design industry and I am proud to say that the results are impressive.
For those designers who have taken all three workshops and exceeded our expectations, I am proud to announce our new design award, the Pattern Observer "Award of Excellence." Designers who have earned our "Award of Excellence" have proven themselves to be talented artists, trustworthy partners and emerging leaders in our industry. They have experience in the apparel, home decor and quilting markets and are working with clients around the globe. Simply taking all three workshops doesn't qualify one for this award. I have to feel 100% confident in a designers ability to work with clients in a professional manner before they make the list.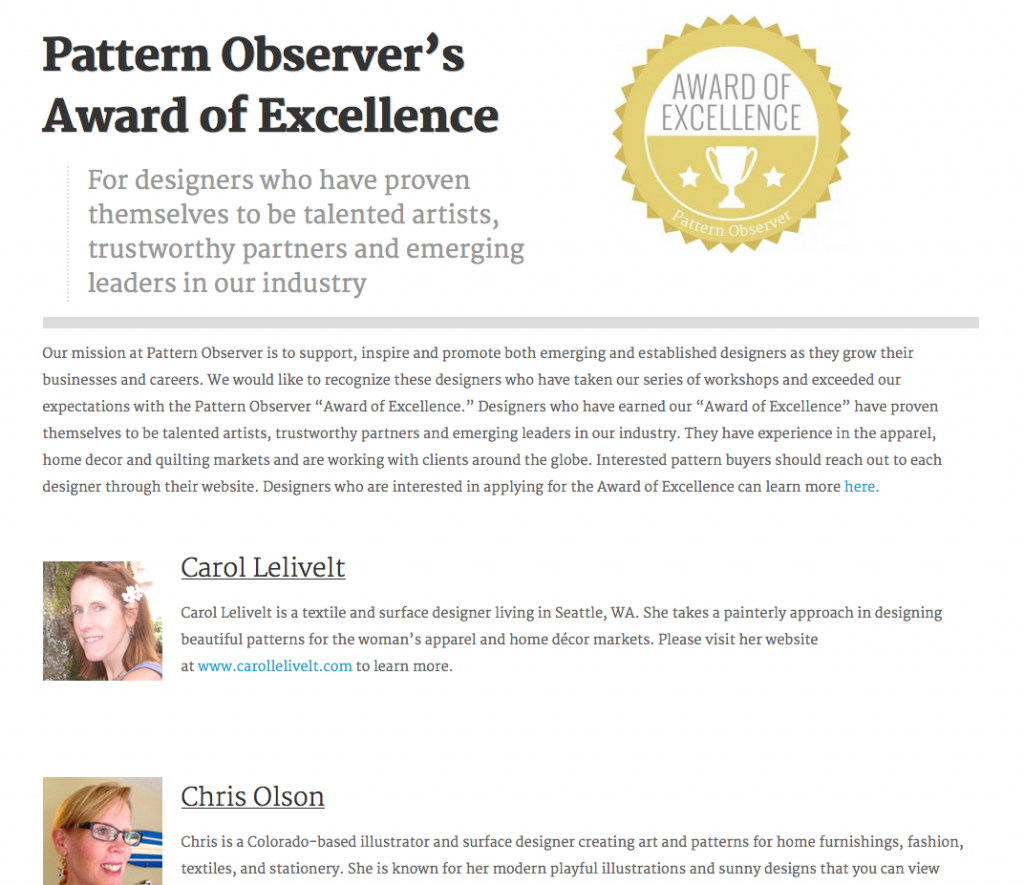 With this design award our goal is to highlight the excellent work that these designers are doing and connect them with pattern buyers around the world. We plan to add new designers several times a year and application information can be found here.
I am so proud of the work that these designers are doing and it's an honor to feature them on the site. Check out the latest recipients here.