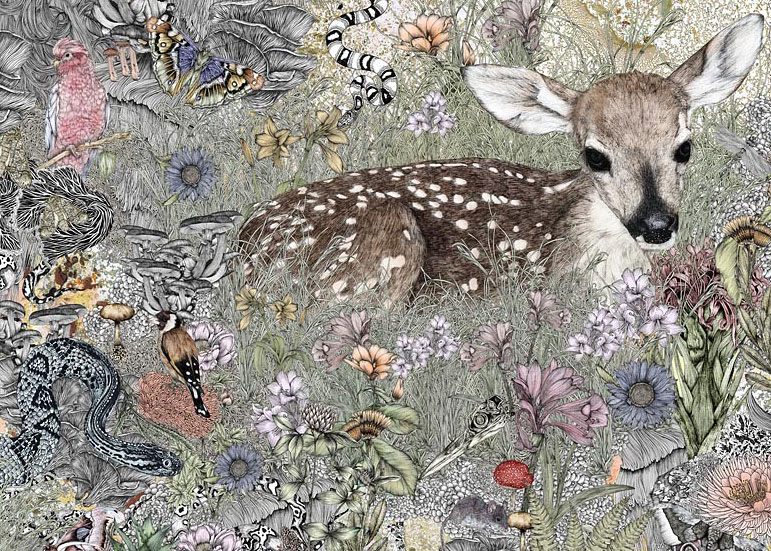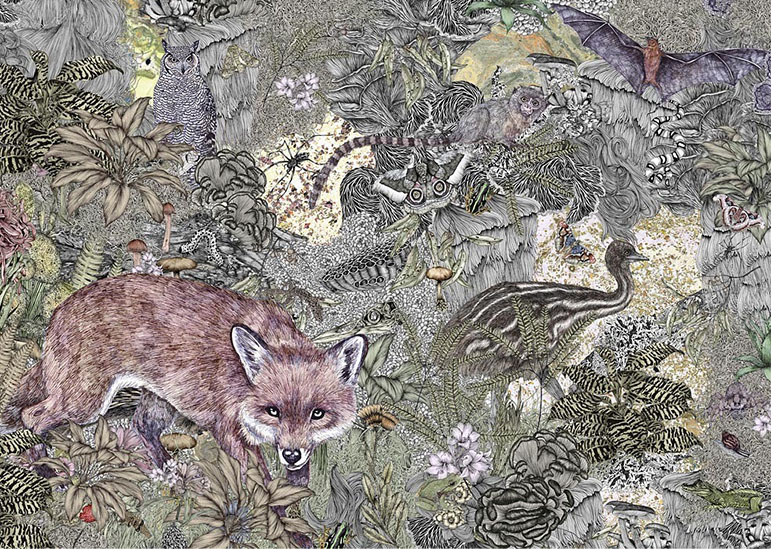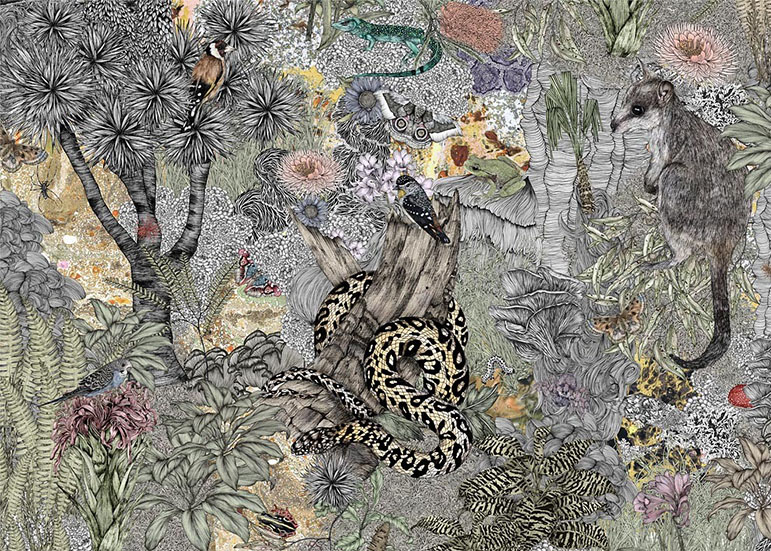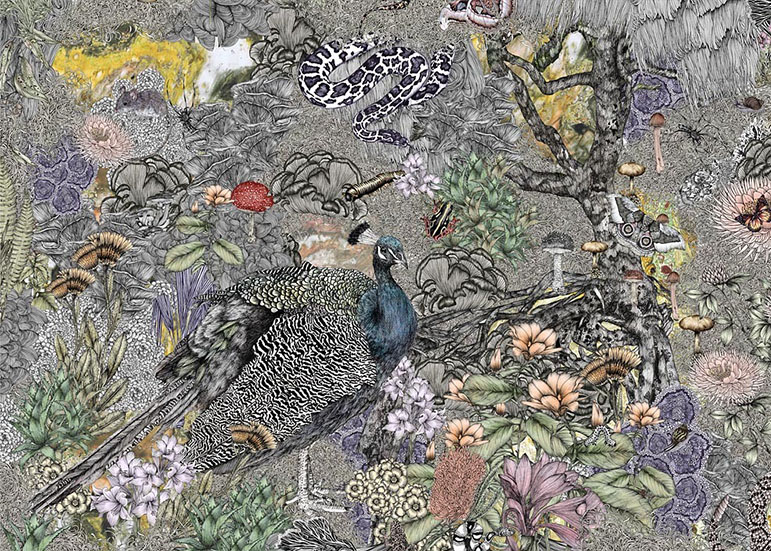 Have you recovered? I practically fell out of my seat when I saw these pieces so I'll give you a second to regain composure. Ok..continuing..with the post
This AMAZING collection, entitled 'SURROCODELIA', was created by designer Victoria Garcia. Victoria is based out of Sydney, Australia, where she creates digital textile print designs for clients such as Ginger and Smart, Peter Alexander, Lisa Ho, Marnie Skillings and Karen Walker. Victoria is also currently a designer at Longina Phillips Designs, an Australia based print studio. This is one busy designer! In the designer's own words…
"'SURROCODELIA' is an amalgamation of the art and aesthetic movements – Surrealism, Rococo and Psychedelia. I am deeply inspired by the idea of the 'Wunderkammer' also known as 'Cabinets of Curiosity', a concept which emerged in seventeenth century Europe, as people began to collect and display objects they considered to be special, unique or exotic. Sometimes referred to as the precursors of Natural History Museums, these rooms were fully immersive environments composed of objects that aimed to reflect and record the endless wonder of the world. A time before modern science had emerged, these objects were seemingly arranged in the room more for aesthetic effect rather than taxonomic reason.
I am fascinated by this period in time where society seemed briefly suspended between the romanticism of the Wunderkammer and the dawn of modern science. I feel the word 'SURROCODELIA' embodies my personal Wunderkammer – the world I try to bring to life through drawing, and all the things I love and collect – natural history, art history, the Australian bushland where I grew up, pattern and drawing."
For more information on Victoria's work please visit her website.