Some links used within this post are affiliate links, which means I'll receive a small commission if a purchase is made on their site. Thanks for your support and I hope that you enjoy this post!
When preparing for your first job interview, keep in mind what every manager is looking for in an entry-level employee: a mature train of thought, the ability to be creative, yet precise and the ability to design to the company's target market.
So what is the best way to prove all these qualities to your future employer? The answer is a well crafted design portfolio project, which is designed specifically for the company with whom you are interviewing.
Design Portfolio Research
When developing a design portfolio project the first step involves researching the company. It is ESSENTIAL that you know the company and understand their history, values and vision. Here are a few techniques for researching your future employer:
Visit the company's website. While there, read about their values, business philosophy, history, recent press releases, etc..
Get the inside scoop. If you are lucky enough to know someone who works at the company, then ask them for an hour or two of their time to discuss the company culture. Inquire about the company values, any recent shifts in branding or any other clues to understanding what they are looking for in a designer.
Visit the company store. Visiting the company store gives you great insight into their target market, lets you see how the company is representing themselves through marketing and branding and gives you the opportunity to talk to sales staff about what customers are looking for while shopping. This is also a great conversation piece for the interview! Mention that you visited the store and loved A, B and C about the products, the store layout, etc. But if you open this door, be sure that you have an answer for the question, "What do you think we can improve upon?" You HAVE to be prepared for this question if you plan on mentioning the positives.
After you have a solid understanding of the company's history, values and vision, the next step involves understanding their customer.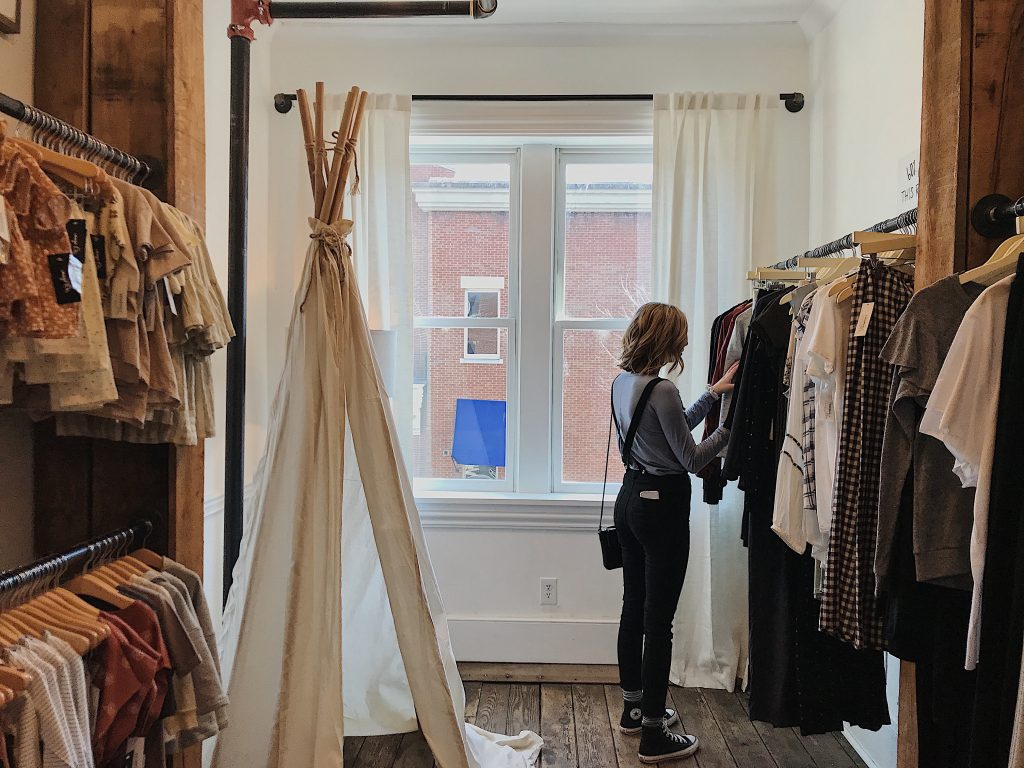 Getting To Know Their Customer.
In order to design appropriate pattern designs and illustrations, you HAVE TO understand their customer and what drives their purchasing decisions. Think about where the customer shops for clothing, groceries, hobbies and more. Identify what kind of car they drive, if they have pets, what they enjoy doing in their free time, etc. As you work through this process, pull images that you find inspirational and pertain to the customer.
The key to a successful print project is knowing their customer: loving their customer!
Once your research is complete, compile your images into a customer mood board. This can be done quickly in illustrator or photoshop and doesn't need to be finalized until later on in the design process. For the time being, this mood board will just be used to help you stay on track during the development and design process.
The next post in this series can be found here.
P.S. To learn more about the research process please consider joining us for The Sellable Sketch!