Sometimes it is difficult to know how you want to grow your business. You know that you want to be out in the market, selling your work and earning a living, but what is the best direction for you to take? You may be asking yourself, "Should I sell through an agent, work as a consultant or represent my own artwork at prints shows?"
If you aren't quite sure where to turn, your confidence level, the time you have to commit to your business, the amount of customer interaction that you want to have on a daily basis and the amount of money that you have to invest, may point you in the right direction.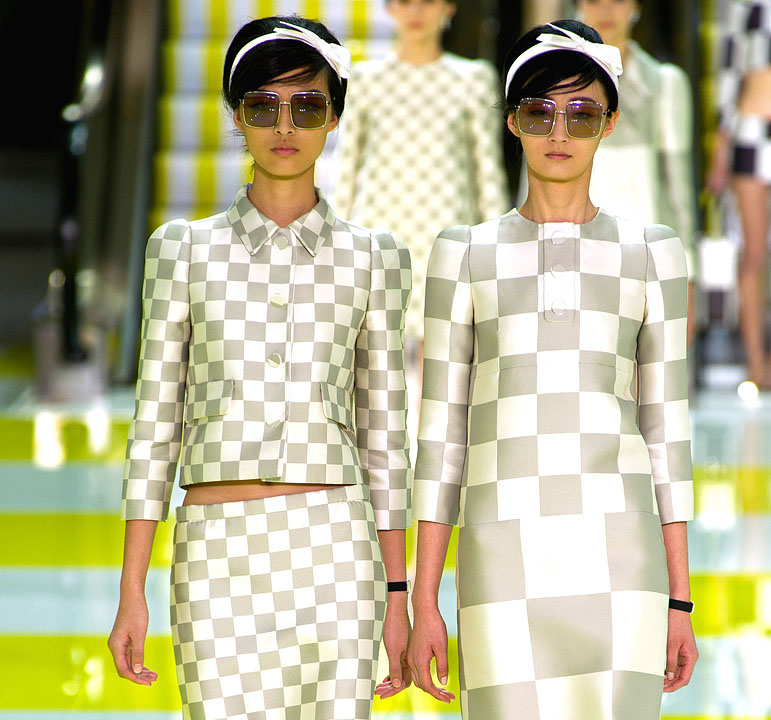 *image via: Louis Vuitton Spring '13 via vogue.com
Confidence
The ability to sell your work confidently is important to gaining customer trust and loyalty. Put yourself in the buyers' shoes, they are buying prints one to two years in advance of the market, which can be risky! They are taking a gamble that your prints are going to sell well and need to feel confident in your ability to track and forecast trends, as well as create desirable prints. Yes, they should know what prints their customer is going to buy, but who doesn't like a little support when making investments in the future?
This is why if you are still crafting your artistic style, or feel less than confident in your work, it may be beneficial to work "behind the scenes" for a while, through a print studio or agent. Selling your work through an agent gives you time to focus on growing as a designer, while still earning a living and getting your work out into the world.
Time
How much time do you have to invest in your business? Representing your work takes a great deal of time and energy. Along with designing amazing products, you will be responsible for managing day-to-day operations, responding to clients, planning for the big day, marketing, financial planning and more. If you struggle finding enough time to design, how are you going to make sure that these tasks are covered as well?
If you are strapped for time, consider selling your work through an agent or working with clients as a consultant. Once you have more time to invest in your business, you can sell your work at print shows or through a password protected website in addition to these existing revenue streams.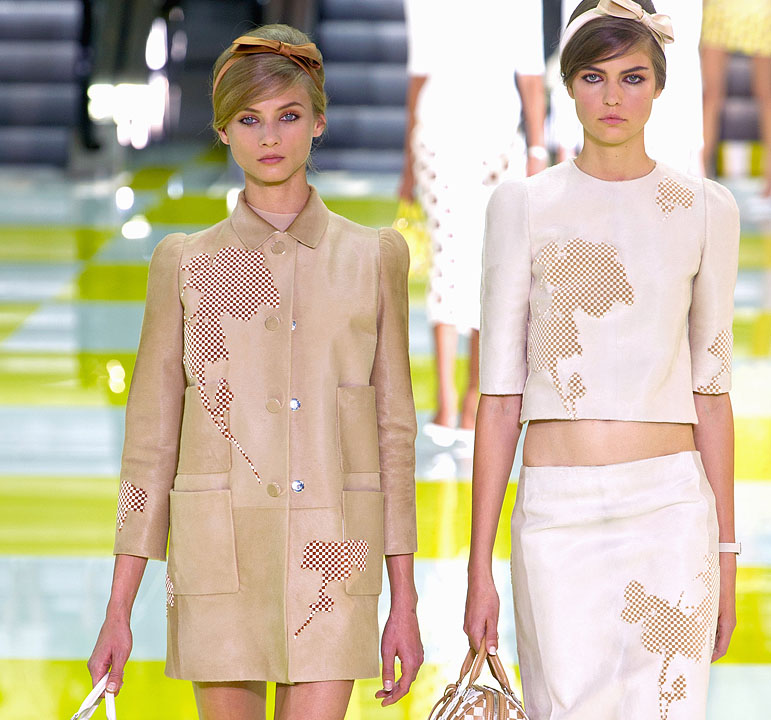 *image via: Louis Vuitton Spring '13 via vogue.com
Interaction
Think about how much client interaction you would like to have on a daily basis. A great deal of my time is spent in meetings and answering emails and I love the constant interaction! I have longstanding relationships with my clients and I consider many of them to be close friends. As much as I love this business model, I know that it is not right for every designer. You may want as little client interaction as possible and if this is the case, selling through an agent is about as close as you can get!  Other designers love to sell their prints through print shows because they have months of intense design time followed by a few fun-filled days networking, building relationships and making sales! It is up to you how much time you want to invest in your customers and how fast you want your business to grow.
Budget
Lastly, how much money do you have to invest in your business? If you are ready to jump into the market in a big way, and have the funds to do so, selling your work at print shows is a great direction! Print shows are one of the fastest ways to grow your customer list, network and establish your place in the industry. If you dream of attending a show, but your bank account is at zero, then make print shows a goal for the next year or two. In the meantime, there are still many options available, such as selling your work through an agent, online or consulting with clients.
Facts and figures aside, when choosing a business direction, passion is one of the most important components. Passion is what allows you to work late nights and inspires you to keep moving forward after a setback. Passion allows you to problem solve and find ways around budget, time and mindset obstacles.
Not sure how to get started in the textile design industry? Access our free training to turn your artwork into textile designs that sell.
Save
Save