We always receive lots of questions about pattern collections, how they are developed and why they are useful. In this post I cover the most frequently asked questions, but please feel free to ask your collection question in the comments section!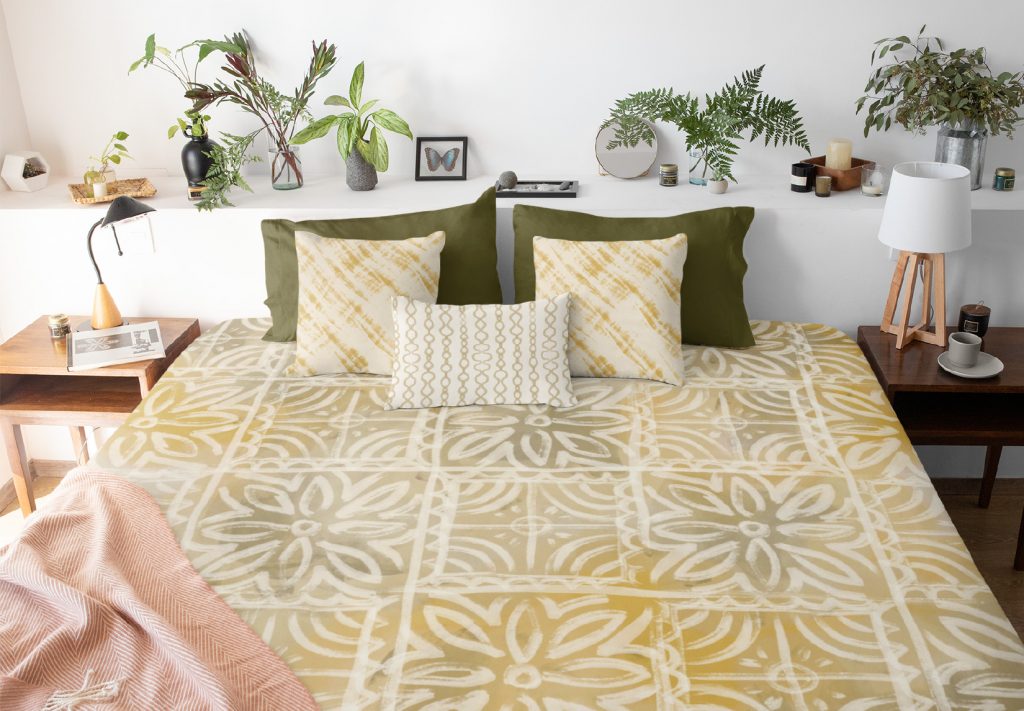 Pattern Collection FAQs
1. What is a pattern collection?
A collection is simply three to seven patterns with a consistent color palette, artistic style and trend focus. All of the patterns work together and support one another.
Collections are used in both textile and surface design products, including: fabric, apparel, stationary, home goods and other surfaces.
2. Why are collections important?
Pattern collections simplify the decision making process for buyers.
Home quilters and sewers like to purchase collections because they know that the colors and patterns are going to compliment one another and their final product is going to be gorgeous. Rather than choosing five fabrics from a fabric store filled with hundreds of options, they can find one collection that they like and then purchase yardage of each pattern within the collection.
Apparel and home decor manufacturers like to purchase collections because it allows them to easily merchandise their products. For example, a bedding designer may need several patterns for their next collection. Most consumers do not want the same pattern on their duvet cover, sheet set and bed skirt, so having several patterns that work well together, but are not too similar is ideal.
3. What types of patterns are used?
A pattern collection usually has a main print, often referred to as a "focus print." In The Sellable Sketch I refer to this print as the moneymaker print, because it is often the boldest and draws in buyers to your website, booth or portfolio.
The supporting patterns are called coordinates. Their artistic style and color usage should match the main print and together, the patterns should tell a consistent story.
4. How can I turn my sketch into a collection?
Developing a strong collection starts with knowing your market and identifying which patterns, trends and colors they are going to find irresistible a year to two years from now, when your work is being sold on the sales floor.
Once your collection direction is clear, it is simply a matter of developing your sketch into a main pattern with a strong layout and color story. You should then develop two to five supporting patterns which create a cohesive pattern "family."
Having a system to follow each time will bring a sense of ease to your development process and will enable to you develop more professional collections at a faster pace. You will no longer feel overwhelmed by the process, but will feel driven to create collections that you can confidently use to contact agents, manufacturers or hiring managers.
Want to learn more about developing pattern collections? Join us inside the Textile Design Lab for the Sellable Sketch course.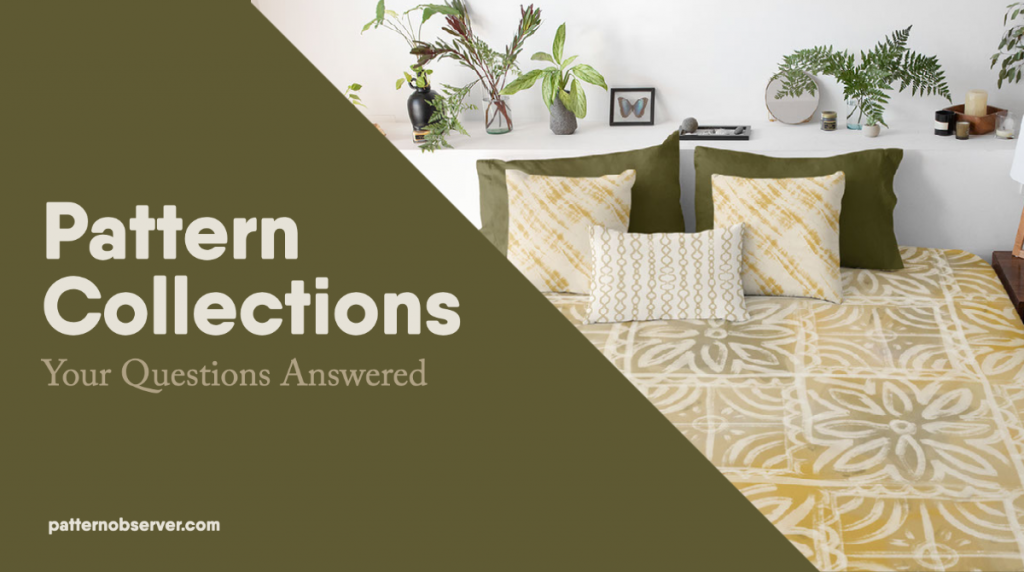 Save
Save