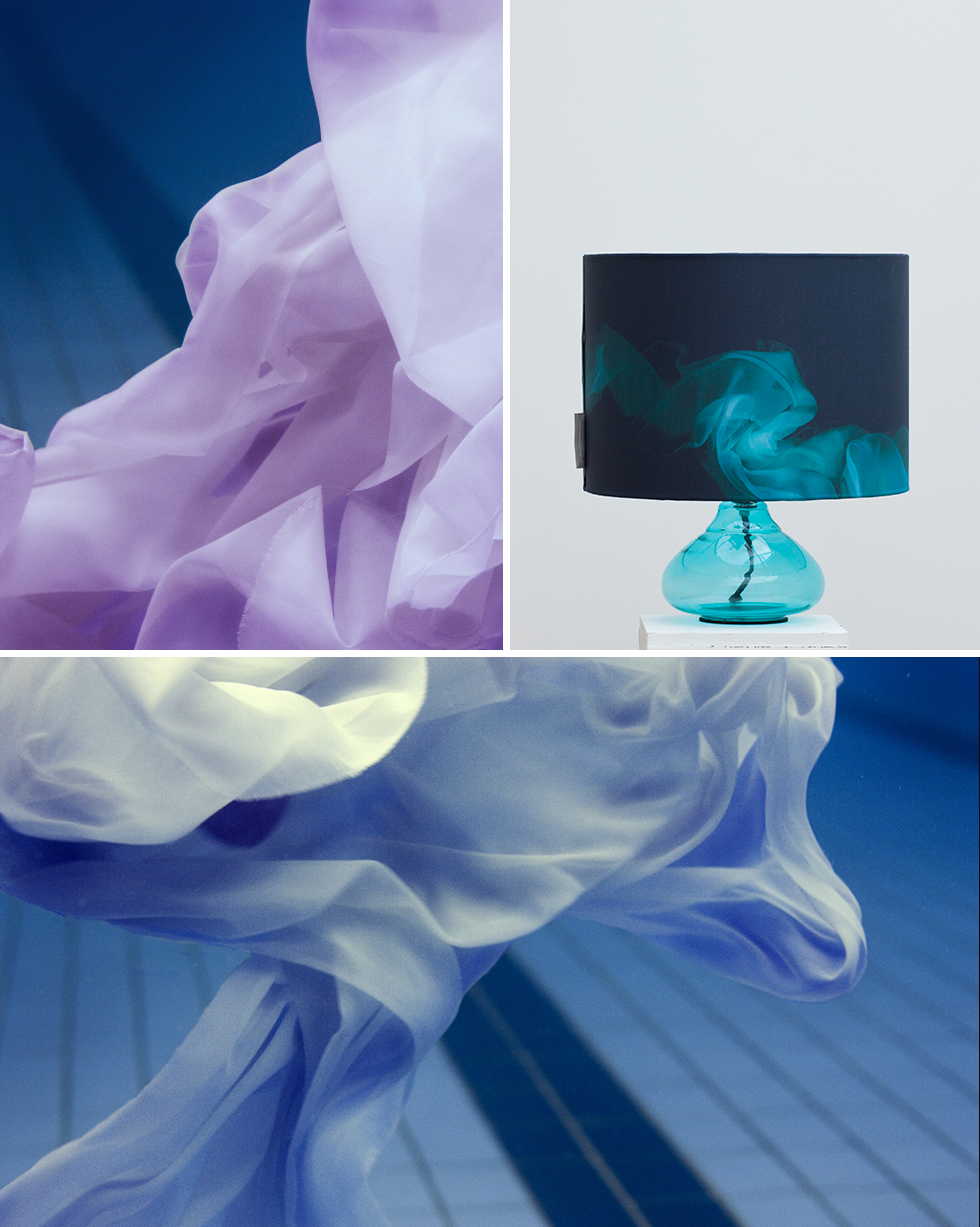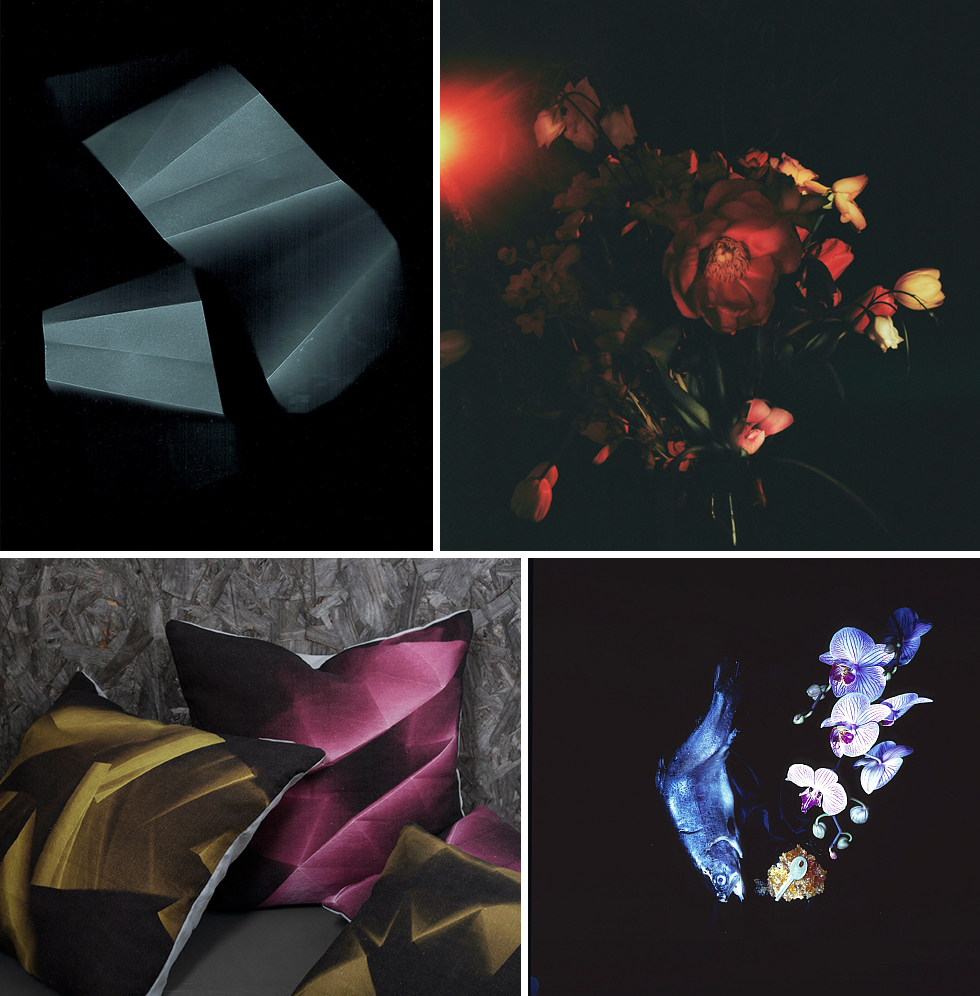 I recently watched a movie about the Hubble telescope and was stunned by the dramatic photographs that the telescope captured. The depth and extreme vastness of space are truly inspiring and don't even get me started on the jaw-dropping color palettes!
I find a similar sense of wonder and amazement in the work of today's featured designer, Susan Castillo. Susan is a Scottish based photographer and surface designer who aims to to bridge the gap between art and design. Her pieces cause one to pause and in this day in age that is something that I can truly value.
"As a surface designer photography is my primary medium, however I consider myself to be experimental in my approach, exploring various photographic techniques and processes without the aid of photoshop filters.  The experience and story behind my work is very important to me and sharing that with customer I feel is a must.  I wanted a platform where I could bridge the gap between art and design and show contemporary photography out with the boundaries of a gallery or magazine.  The bold somewhat graphic nature of my work I feel lends itself well to surface design which can then become something more tactile and accessible.  All my products are printed and handmade in the UK with a huge focus on using local resources."
To see more of Susan's work please visit her online shop or website. If you wish to explore images captured by the Hubble telescope you can do so here. Have a wonderful weekend!
The Sellable Sketch 2: Mastering Your Market begins on Monday! The SS2 is a six week workshop that will open up a world of new opportunities for your business. You'll dig deeper into a market that you already love, explore new markets, try new artistic techniques and make new industry contacts. You'll grow, you'll be challenged and you'll be inspired to create. Learn more here.