Today we are excited to share an excerpt from our interview with Josephine Kimberling which is posted in The Lab. Join us today to gain access to the rest of the interview, as well as Josephine's free training on licensing in today's marketplace–which will be posted exclusively for Textile Design Lab members later this month. For more information on Josephine's work please visit her website.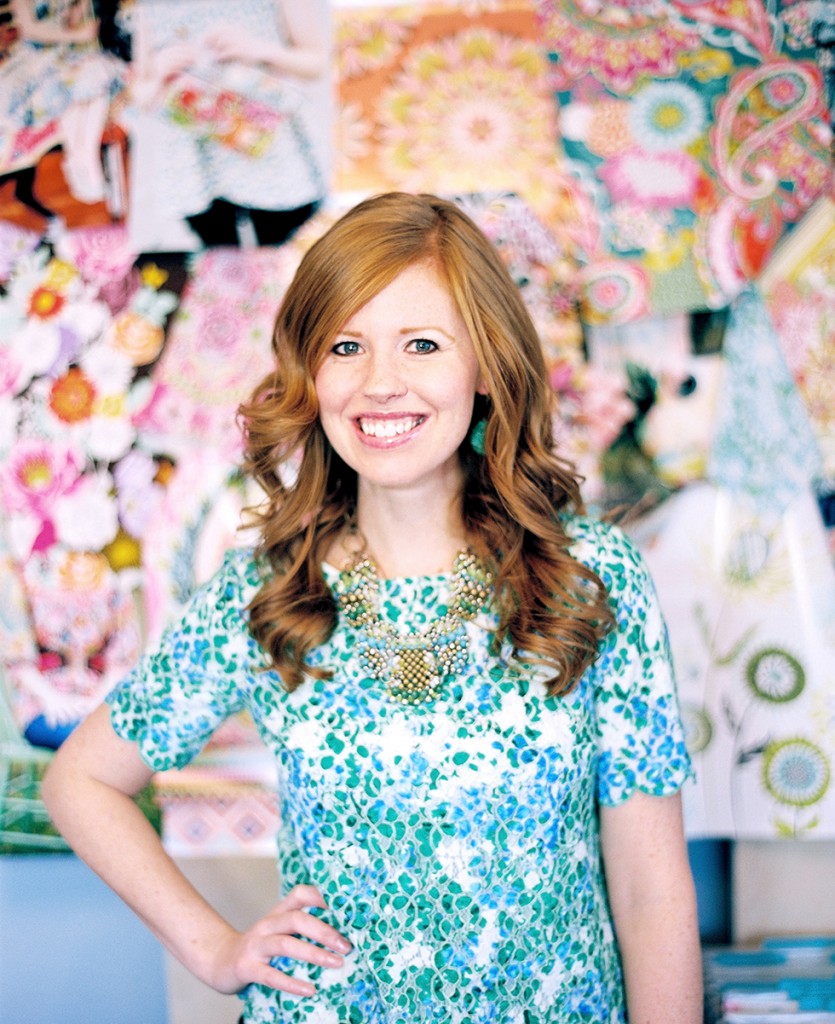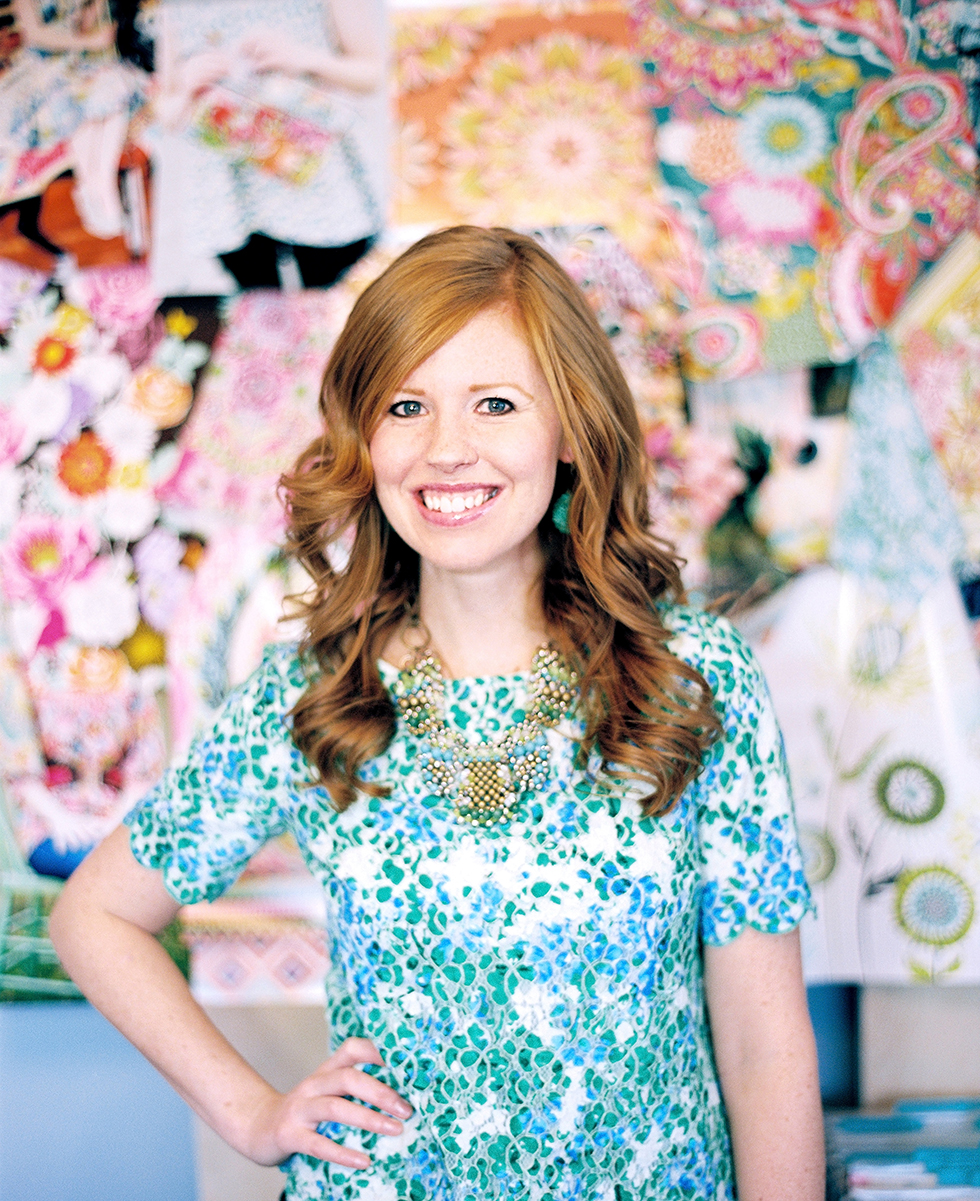 1. Tell us a bit about your design background/career path. What led you to the world of licensing?
I worked as a textile designer for Nordstrom for 10 years, designed for a print-rep out of London for 1 year, and worked for Hallmark Cards for 2 years. Throughout my career at Nordstrom, I held roles of increasing responsibility and for 6 years was responsible for color and pattern trend forecasting in addition to creating original artwork and approving the production of my artwork.
Ever since college, I've always wanted to work for myself, and spent 12 years exploring creative adventures 'on the side' to try to figure out what I would want my business to be – from wedding invitations to a line of greeting cards.
Since I was a textile designer, I was very interested in developing my own line of fabrics, so in 2008, I decided to work on a line to send in to various fabric companies, and got picked-up from Robert Kaufman. This was my introduction to licensing, and the more I researched the industry, the more it opened my eyes up to how vast it was, and the business potential. It was like lightening struck, and I knew that since I have always loved pattern on all surfaces, that licensing my work was the path I needed to pursue.
2. What do you enjoy most about licensing your artwork? What would you say are the biggest challenges of working in this way? What drew you to licensing over selling the copyrights to your designs?
There are many things that I enjoy about licensing. Once of them is that it really fits with both my left and right brain sensibilities. I love that I get to spend time researching and distilling down trends and then creating artwork in my artistic style that hits on those trends. What I enjoy most about licensing my artwork is working with such a vast array of companies and collaborating with them to create something beautiful together.
I think the biggest challenges for me in licensing are selling myself, negotiating, and the lack of a steady paycheck.
What drew me to licensing is that I always knew that I wanted to build a brand with a cohesive style and message, and licensing my work was the way to do that.
3. Could you talk a bit about the different licensing trade shows you have attended? Do you have any tips or suggestions for designers interested in exhibiting?
I've exhibited at both Surtex and the Licensing Expo, and have attended Print Source and Direction for many years when I was working corporate.
I would say that if you are interested in licensing your artwork, Surtex is THE show to exhibit at, to put yourself on the map, and help start your licensing business. The Licensing Expo is for artists who are further along in their licensing career and are ready to take it to the next level.
Print Source is great for selling your designs, and it tends to lean more towards a younger market, kids, artwork with characters, and more mass market driven patterns. Direction is also great for selling your designs and is more for textile designers who have a sophisticated and trend-forward hand and aesthetic, who keep up on runway and push the envelope.
For any designer interested in exhibiting at any show, it's important that you have a large body of work. If you are interested in licensing your work, then it's important that your artwork has a strong and singular look. I would recommend walking Surtex first, and attending the classes they have at the show so you can learn more about the licensing industry.
If you are interested in selling your designs to fashion companies, then I would recommend working with a rep who exhibits at Print Source or Direction, depending on your style. Many fashion companies who go to Direction, for example, won't stop by individual artists booths and would prefer to go to a print house who is established and whom they have a track record with.
4. Tell us about some of the different products/markets for which you currently license your patterns. What are your favorite products/markets to design for and what makes them so fun?
I currently license my patterns in a variety of markets: stationery & office supplies, fabric, home décor, handbags, party ware, electronic devices, wall art, gift, magnets, rubber stamps, cake, etc.
It's very difficult to choose just one product/market as a favorite, as my main joy is creating pattern for a variety of markets! The most fun part is seeing the end product, as it's so rewarding to see the collaboration come to life.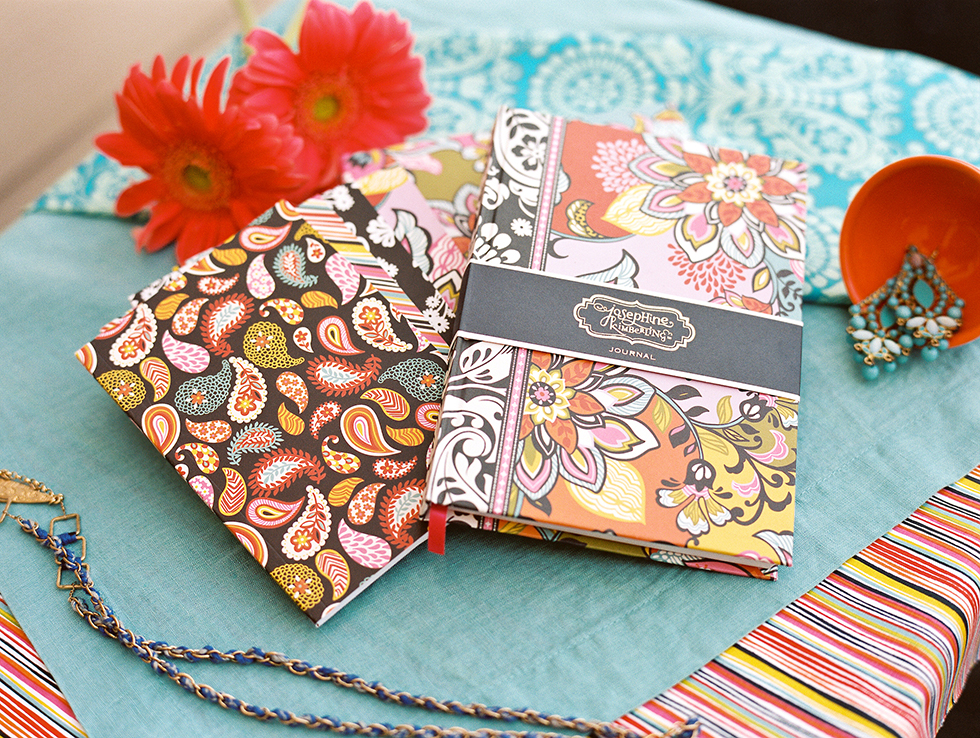 5. Over the course of your career, what actions or decisions have made the biggest impact on your design business? Where would you like to take your design business next?
I think the actions and decisions that have made the biggest impact on my design business were taking time to really figure out who I was as a designer and where I wanted my business to go. Staying teachable, taking time to learn the licensing business, getting a lawyer, and signing with an agent.
I'd really like to take my licensing business to the next level by collaborating with licensing companies in different markets, and build branded product lines together with higher visibility. I'd also love to hire employees and create a fun, creative environment where we all bring our talents to the table to build something great together.
Join us in The Textile Design Lab to read the rest of the interview!