*October Tech Talk by Sherry London. Each month Sherry brings The Textile Design Lab an in-depth post on how to improve our design process by using technology to its fullest capacity. This is an excerpt of a longer post available to members of The Textile Design Lab. Join us to access the full post!*
When Adobe announced the death of the Creative Suite in June 2013, there were gasps of outrage from all over the world. Many users vowed to find some other program to replace their Adobe addiction of choice and swore that they would never, never pay for subscription software.
It's now 2014 and Adobe Cloud seems to be here to stay. There are no other suitable programs to replace Photoshop and Illustrator—especially if you do this for a living and need to share files with clients who only use those applications.
It is time to take another look at Adobe Cloud from a less impassioned stance of righteous indignation and see what it is all about.
Creative Cloud comes in three main 'flavors' that are useful for most designers.
Photography
Single App
Complete
The Photoshop/Lightroom plans gives a year subscription for $9.99 a month ($119.88 prepaid for year). You get access to both programs as well as any updates.
The single app subscription lets you choose the one application that you want and subscribe to it for $19.99 per month for a yearly plan. You also get access to the cloud features, 20GB Cloud storage, and a ProSite portfolio website.
The complete collection is $49.99 per month on a yearly subscription or $29.99 per month for the first year for people switching from CS3 or higher to the Creative Cloud. It allows you use Photoshop, Illustrator, InDesign, Flash, Dreamweaver, Premiere, and After Effects plus all of the other Creative Cloud apps. It also comes with 20BGB Cloud storage and a ProSite portfolio website.
Many myths surround the Creative Cloud:
Internet connections: you need to be connected to the internet only once a month or once every 90 days to verify your membership status. You don't need a constant internet connection.
Files disappear: you files won't disappear if you stop the subscription. Any file on your hard drive remains on your hard drive. You can still send it someone who does have the apps. You can still open the files if you have an earlier version of the program and you have saved your files in a compatible format that you can open on that earlier version.
Slow processing: This one tracks along with the internet myth. All desktop apps are installed on your local machine. They live on your machine exactly the same that the previous versions did. They are installed on your main drive and they run on your computer—not via the Cloud. So they are as fast, if not faster, than earlier versions.
I hear from a number of designers that they see no need to upgrade to Creative Cloud because their current software does everything they need. Maybe it does.
But it also might limit them from doing new things. Photoshop 3.0 under System 7 on the Mac was the first version that allowed for layers. That was a huge improvement. Assuming that I could have kept my Mac 9500 running and using System 7 this long, maybe I could have managed to this day on the $3500 extra I spent to get 64 MB of RAM (yep!!! Megabytes—not Gigabytes). But I would have lost a lot in productivity and my creative ability would have been severely limited by what the computer and the program could do.
If you already own CS6, you should be able to hang in there yet without being forced to upgrade to CC because your computer or operating system will no longer run it. Versions below CS6 will soon find that new operating systems might not run the older programs as well (and vice versa—if your computer is very old, then an update might not be possible for you).
In the cost/benefit analysis, you also should learn what, exactly, the new software can do for you that the older software could not.
Let's look first at Illustrator and what each new version has added. Illustrator is the oldest of the Adobe programs. The team that writes Illustrator has been, traditionally, slow to change the program. So, what's new?:
Illustrator CS2: This version introduced Live Trace and Live Paint. It allowed you to add strokes that weren't centered and gave you access to some of Photoshop's filters to be used in Illustrator. It also introduced the Control panel, custom workspaces, and support for Wacom tablets. You can find all the gory details if you want them at:
http://www.adobe.com/aboutadobe/pressroom/pressmaterials/creativesuite2/pdfs/il/Adobe_IllustratorCS2_WhatsNew.pdf
Illustrator CS3: This version brought you Live Color—the ability to alter colors on an image-wide basis and explore color harmonies. It gave you the ability to align points and to see anchor points more easily. The Control panel was improved, Isolation mode was introduced, and a new Eraser tool appeared. You also gained the ability to create and use New Document profiles.
http://www.adobe.com/aboutadobe/pressroom/pressmaterials/pdfs/cs3_illustrator_whatsnew.pdf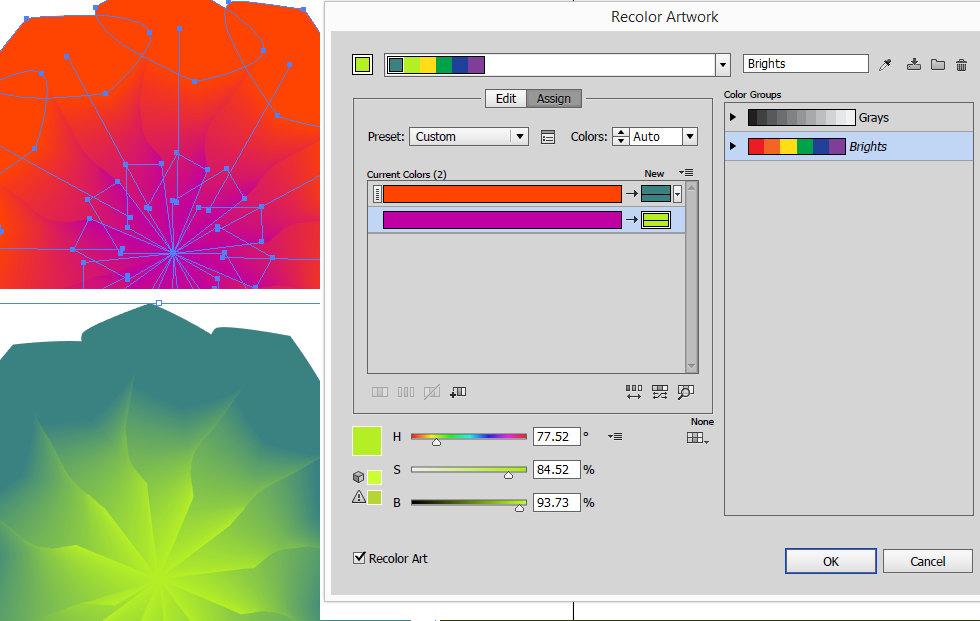 Recolor Artwork
Illustrator CS4: For most designers, the debut of the Blob brush was probably the most-used new feature. However, it also gave you the ability to divide your images into multiple artboards, which made organization a lot easier. You could also add transparency to gradients. The Gradient Annotator also made its first appearance as did the ability to alter the appearance of an object directly through the Appearance panel.
http://www.adobe.com/aboutadobe/pressroom/pressmaterials/pdfs/cs4_illustrator_whatsnew.pdf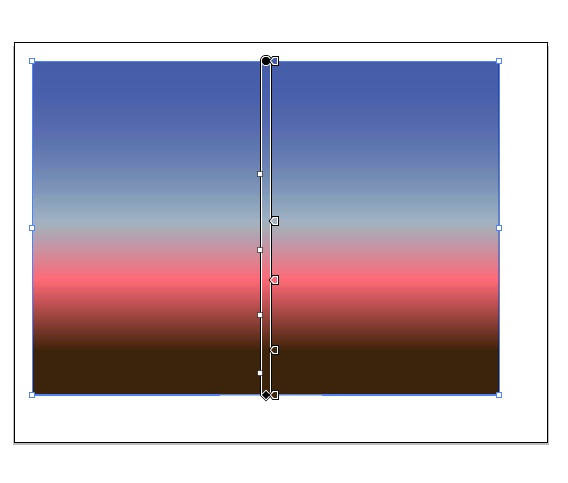 Gradient Annotator
Illustrator CS5: The new features I most liked in CS5 were the variable width strokes and the Shape Builder tool. The Shape Builder tool was worth its weight in gold to me. Yes, I could use Pathfinder, but my goodness this was easier and faster! I also liked the new Bristle Brushes though they quickly added almost too much complexity to the image and made Illustrator bog down rather quickly. The brushes added a corner control that was really helpful to pattern designers. It also gave the first attempt at an easy way to join open paths.
http://www.adobe.com/aboutadobe/pressroom/pressmaterials/pdfs/cs5_illustrator_whatsnew.pdf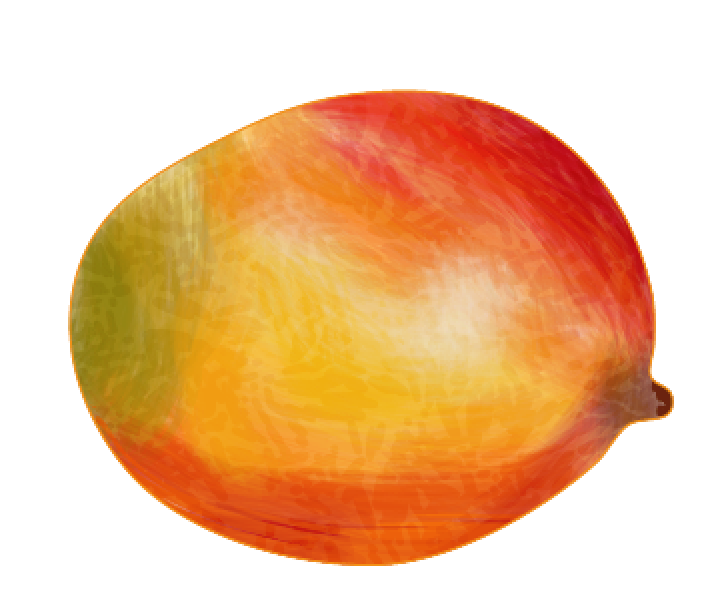 Created with Bristle brushes
Illustrator CS6: Though this version added a number of new features, the two big ones for pattern designers were gradients on strokes (finally) and a totally new pattern design subsystem. The pattern design command is a dream come true—for easy patterns—and makes it very quick to preview and evaluate patterns that are more complex if you've already built them. I was more excited by this feature than almost any new thing I can recall in Illustrator, but I find that when I use Illustrator, it's often still easier to use the CS5 methods. In addition to these, Illustrator unveiled the new Image Trace function—a revised and somewhat improved version of Live Trace.
http://helpx.adobe.com/illustrator/using/whats-new-cs6.html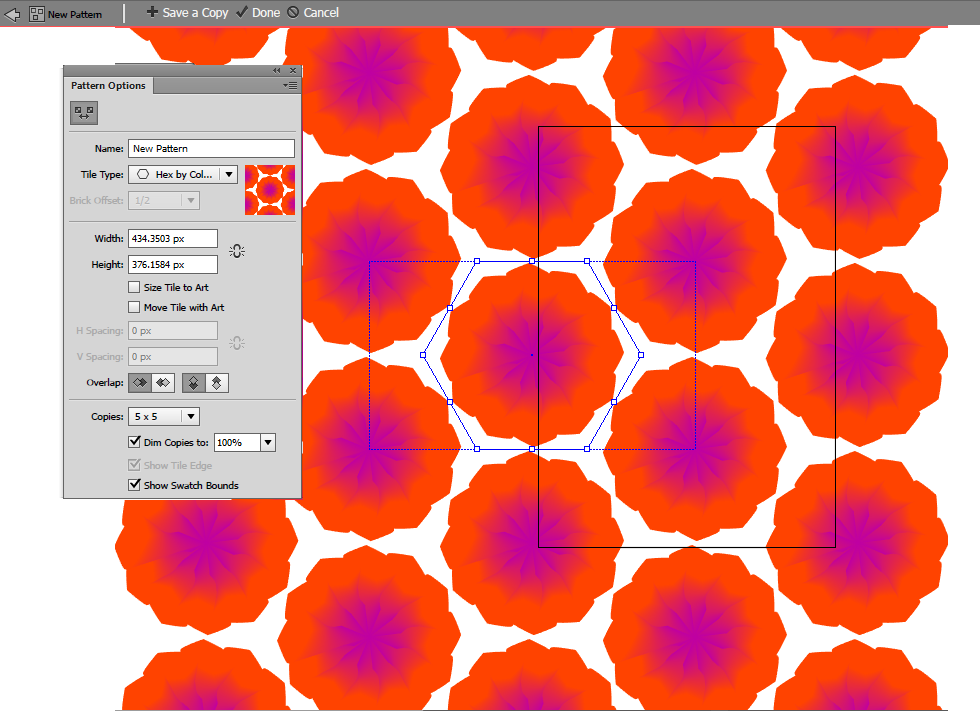 Pattern Maker
Now let's see what has been added as of today to the five major Illustrator updates for Illustrator CC. Adobe now averages three major updates a year that add new functions.
Illustrator CC: For the first time since the launch of Illustrator in the late 1980's, Adobe has added functionality to the basic tools in the program.
Pencil tool: You can now control how many points the tool leaves for a smoother path
Pen tool: Path segments can be reshaped with a new function by dragging them.
Curvature tool: This almost replaces the Pen tool—you can draw point to point and double-click to leave a corner and single click to leave a curve. You can change a corner to a curve and back with a click.
Join tool: Just what it says—and it works!
Live Shapes and Live Corners: you can create and control rounded corners and curvature even after the shape is fixed on the canvas
You can also use raster images in brushes. There have also been many performance enhancements as well.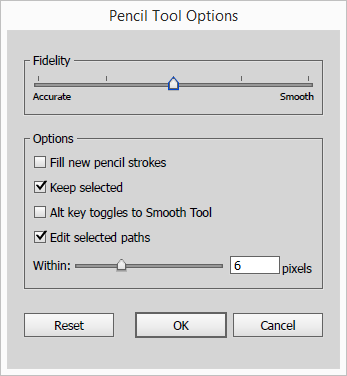 Pencil tool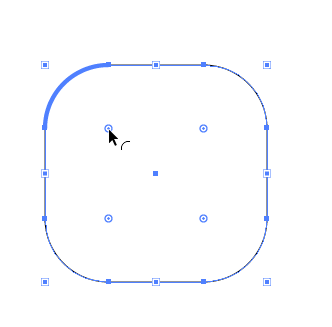 Live Corners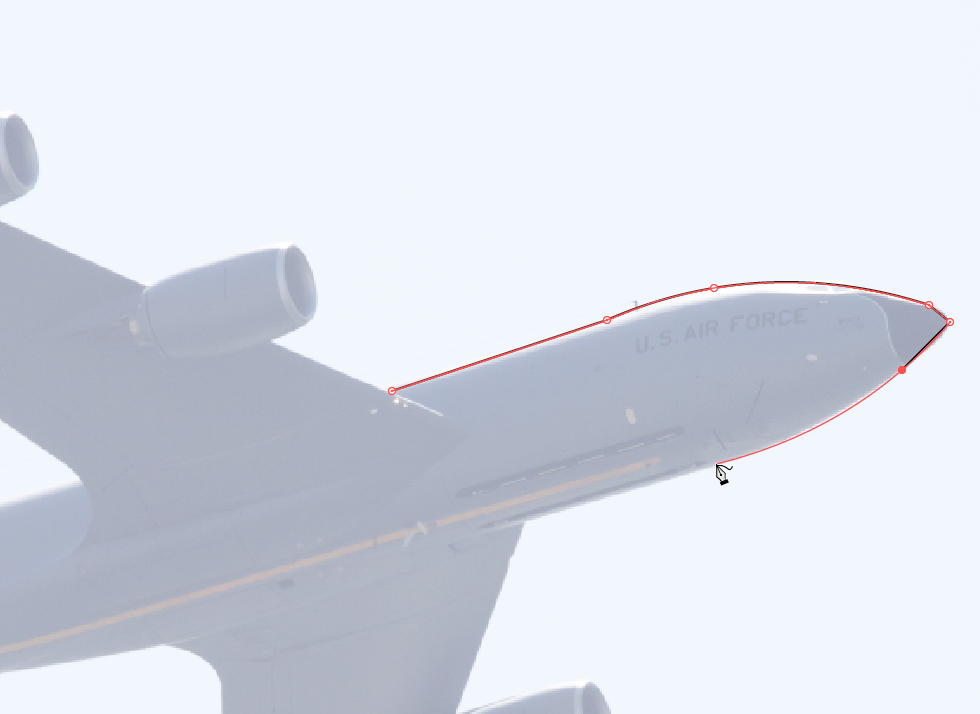 Curvature Tool
http://helpx.adobe.com/illustrator/using/whats-new.html
Bottom Line: Illustrator CC is far above CS6 with basic feature improvements. If you want to keep using CS5 or CS6, you can get some of the features with an excellent implementation in Astute Graphics plug-ins (http://astutegraphics.com)
Join us in The Textile Design Lab to continue reading this post and learn about the updates that have been made to Photoshop in Creative Cloud. Sherry also discusses the new mobile apps that integrate with Photoshop.