You may remember Dikla Levsky's beautiful patterned scarves from our
product feature
last December. If not, allow me to introduce you to the latest designs from this seriously talented textile designer, a graduate of Shenkar College of Engineering and Design.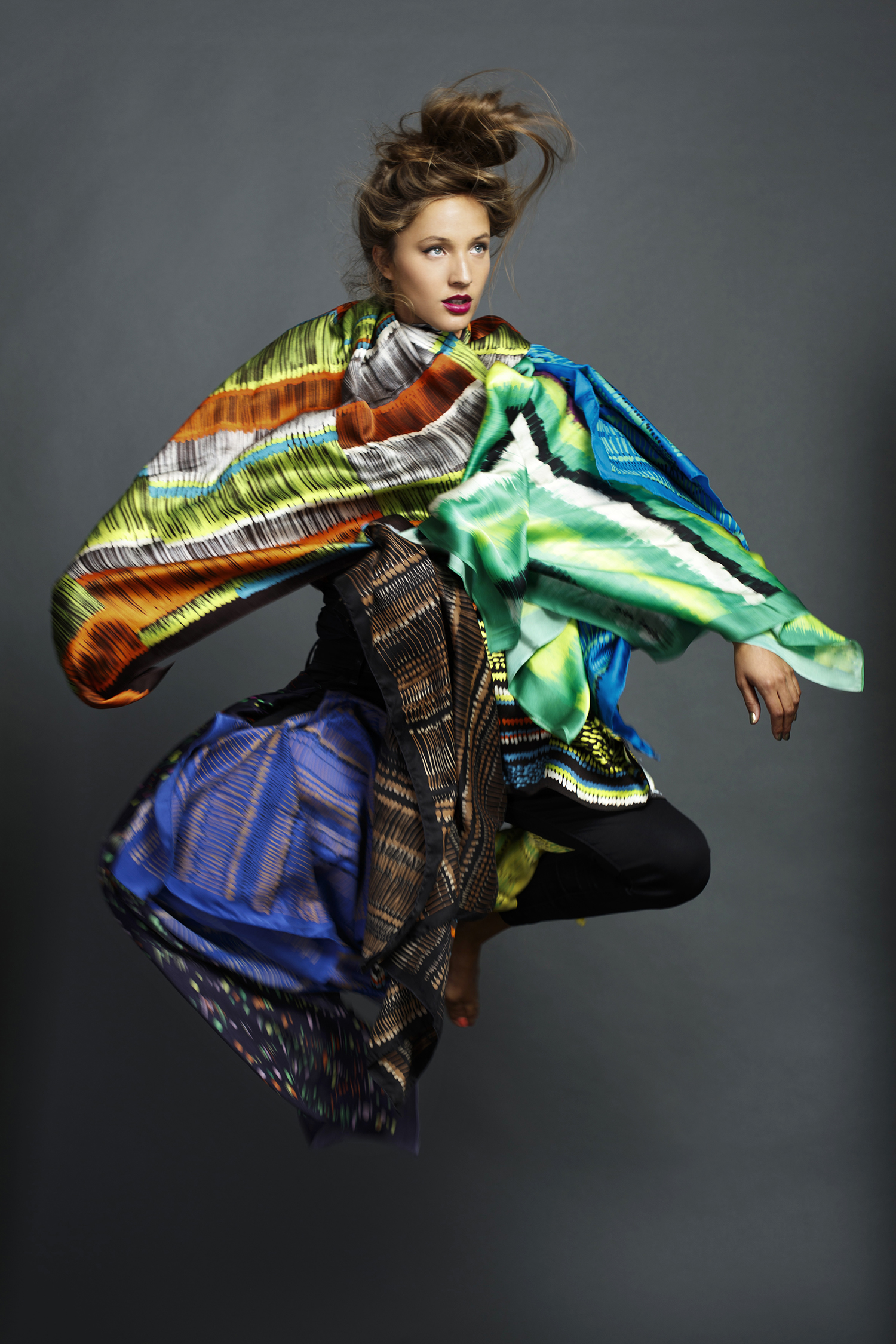 "In my work I am focusing on print and pattern, inspired mostly by traditional textiles and motifs. I create my unique world of colors and textures using techniques such as hand drawn sketches and silk screen printing, but also newer technologies such as digital printing.
I absolutely love experimenting in the studio with materials and colors, to see what comes out of it. I like to be surprised by the end result. This sense of freedom in my creative process often leads me to those unexpected colors and patterns that have become identified with my work.
I work with companies mostly in the fashion field as well as the home textile field, while maintaining working on my "Art to wear" collections that can be seen and purchased in my Etsy shop.
I also participate from time to time in museum exhibitions, such as the Textile Biennial: "Woven Consciousness" that took place this year at the Eretz Israel Museum.
Feel free to contact me through my Facebook page."
If you are still on the hunt for gifts for the upcoming holidays, many of Dikla's delightful scarves and pillows are now on sale in her Etsy shop. Scoop them up for the other pattern lovers in your life (or treat yourself…why not?!) -Chelsea