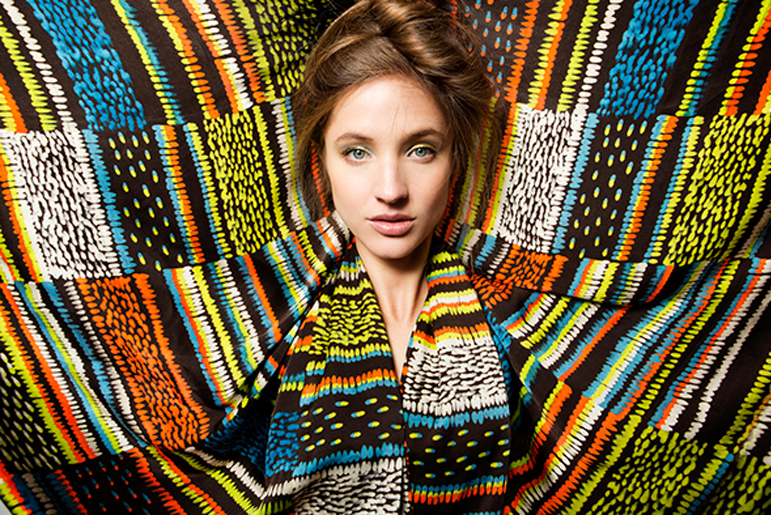 Can you believe all this amazing patterned goodness? Dikla Levsky is the Tel Aviv based textile designer behind these gorgeous printed scarves. She graduated from Shenkar College of Engineering and Design, where she was trained as a print major. I am such a huge fan of Dikla's hand-painted work and she has such a gift for making loose, expressive marks look incredibly polished.
"In my work as a textile designer, I am fascinated by nature – especially by the world of birds, along with an attraction to traditional textiles. I take a special interest in primitive motives and layouts.
In my work, Ethnic influence from different cultures meets new colors and interpretation, to make a new cultural hybrid. I use very traditional methods such as hand drawn sketches and silk screen printing, but also newer technology, in order to create my visual world.
In my studio, which is located in an industrial area of the city, I share a space with four other textile designers in a sort of guild which we have named "Atelier 410".
Be sure to check out Dikla's Etsy shop, where a holiday sale is currently underway! There you will find hand printed scarves, luxurious hand painted and digital printed scarves, beautiful cushions, and original textile design – all made by Dikla.
Enjoy! -Chelsea