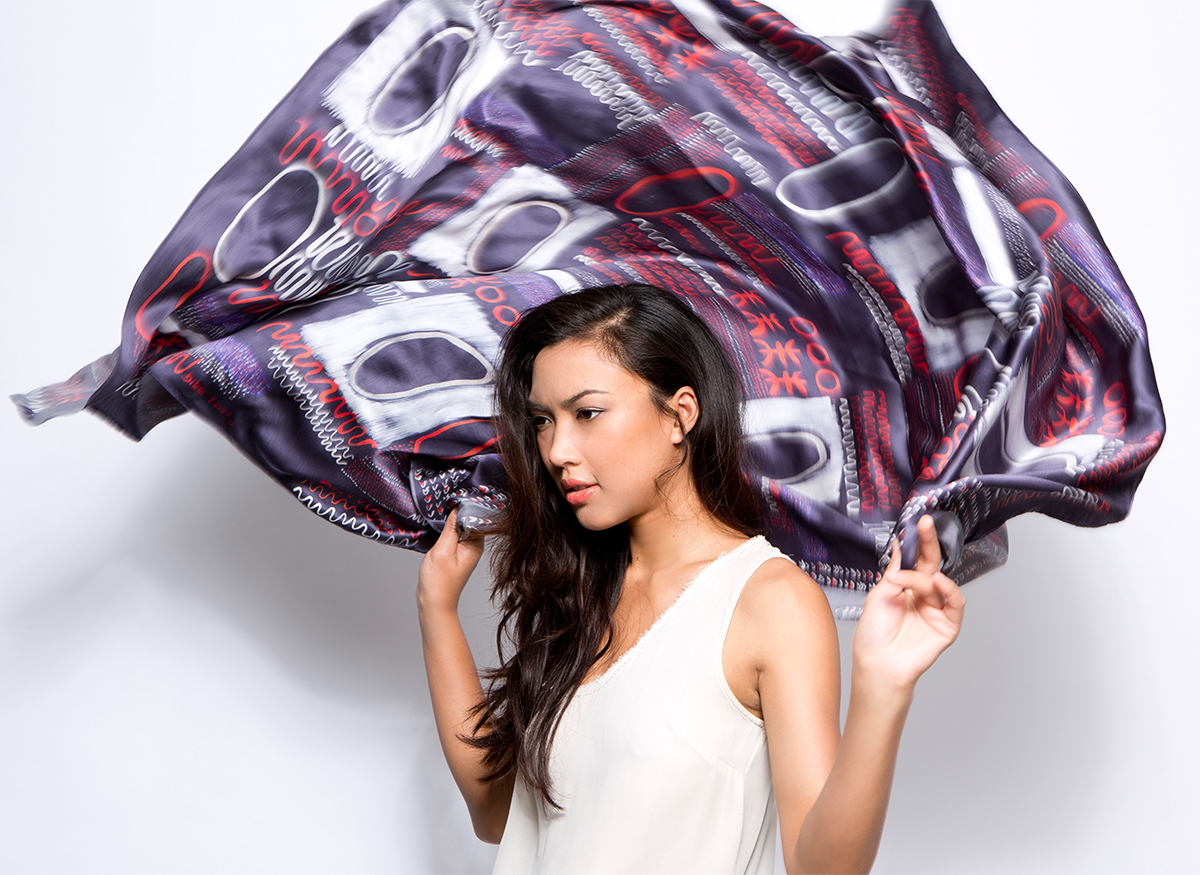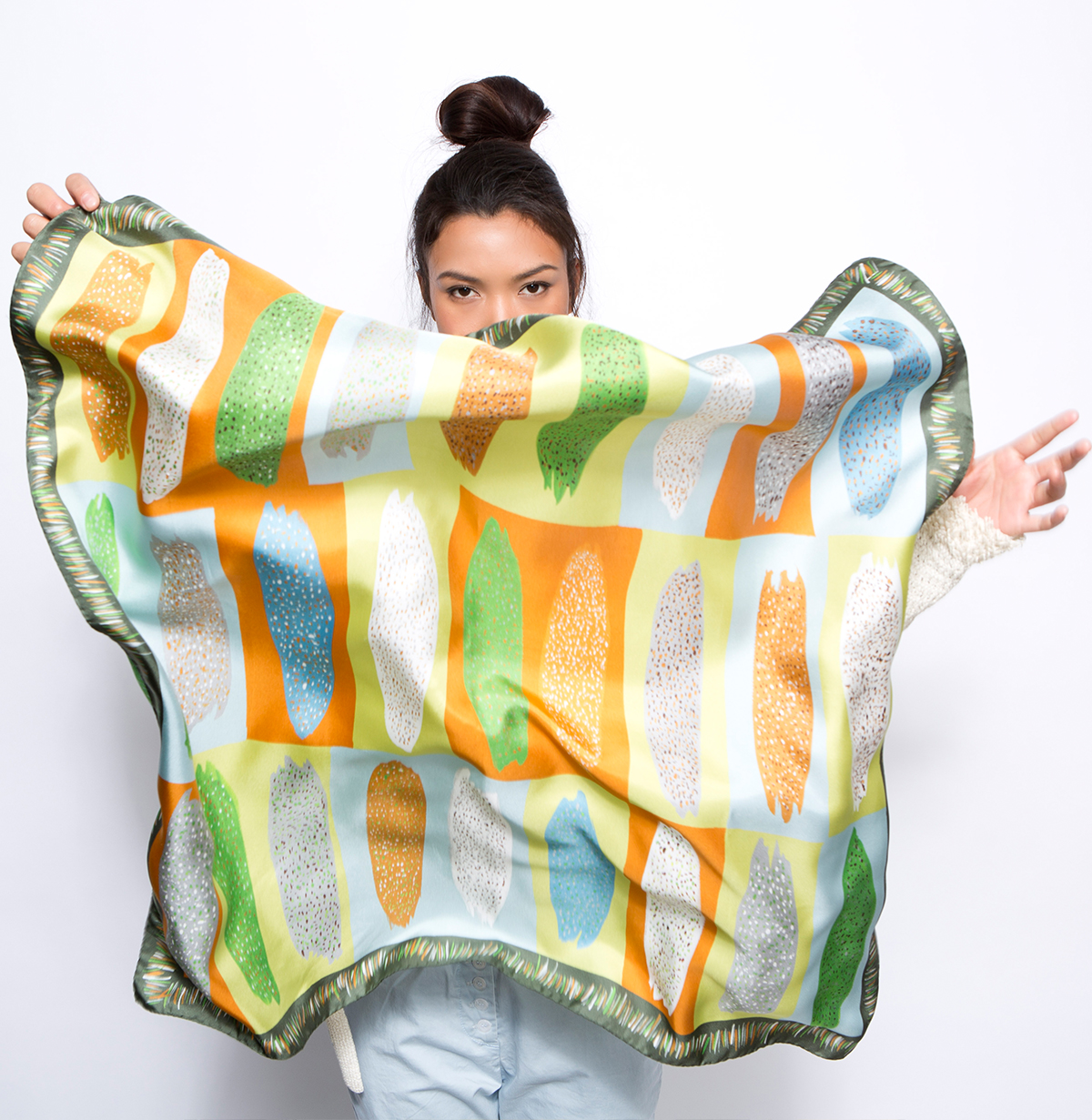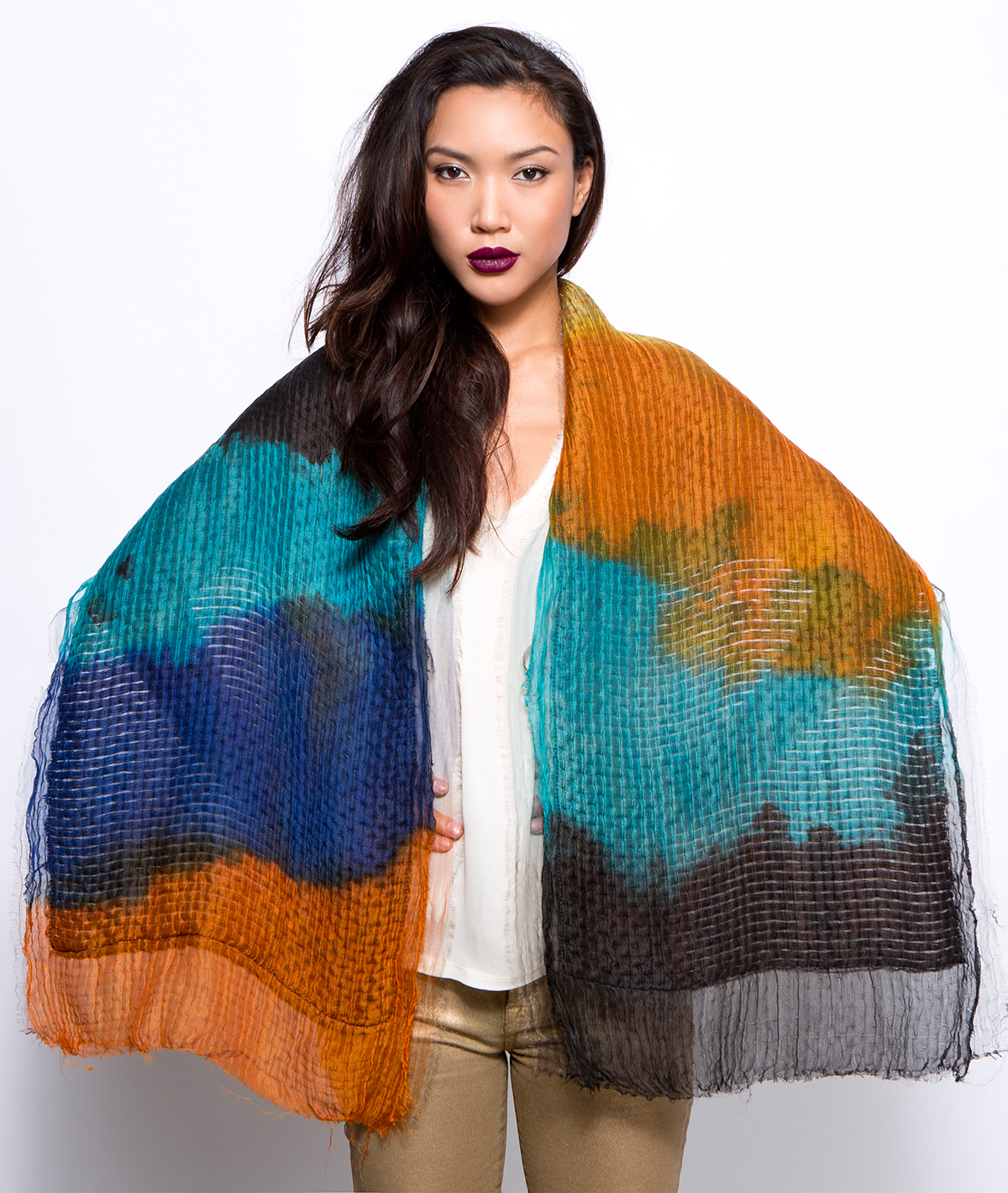 You may remember Dikla Levsky's beautiful textile designs from our past posts here and here. Today Dikla is back with her new collection of patterned scarves, kimonos and blouses and we are so excited to share them with you! All photos by Michael Topyol.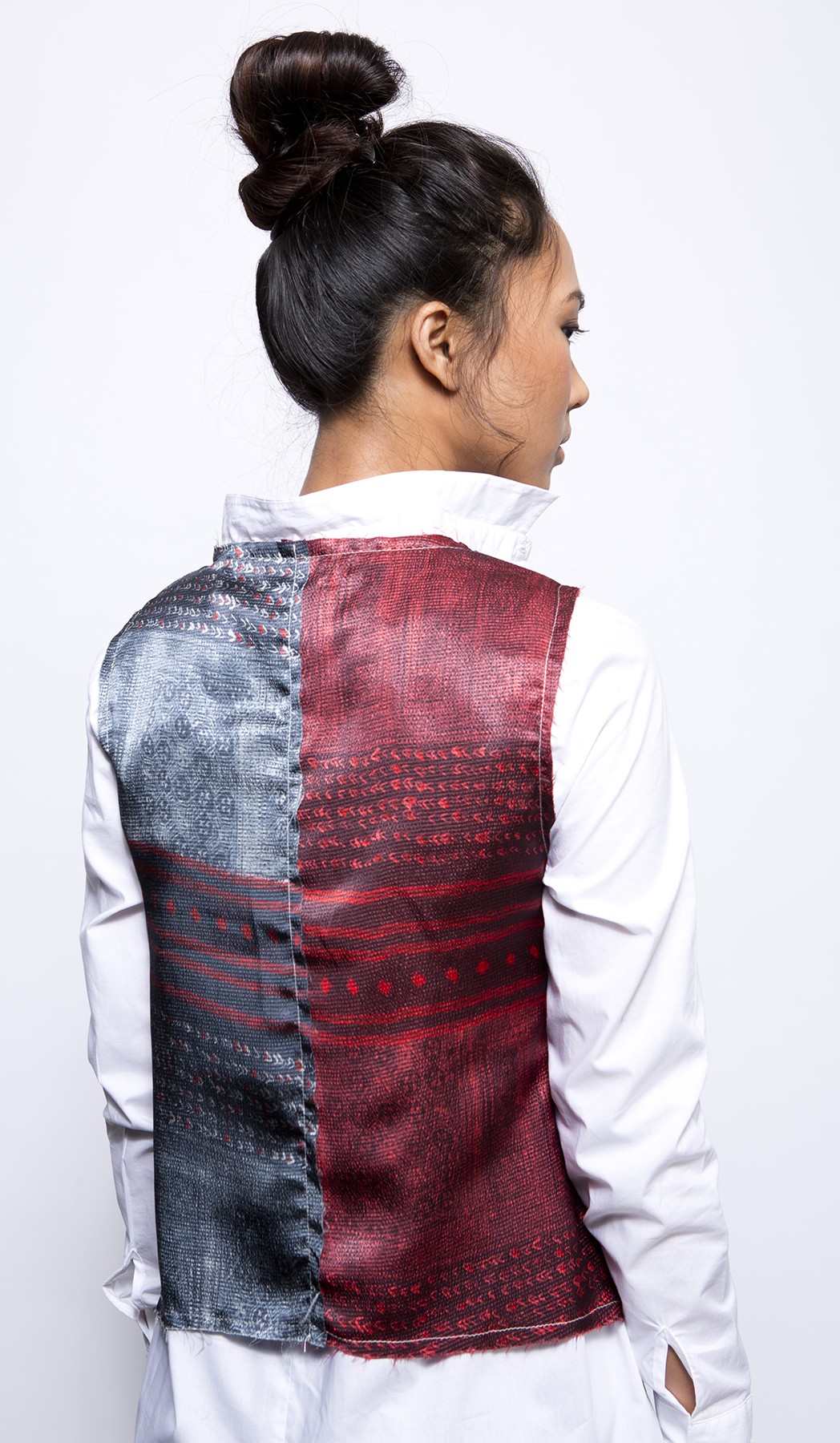 "I am Dikla Levsky, a textile designer based in Tel Aviv, graduated from Shenkar College of Engineering and Design. In my work I focused on print and pattern.
I take special interest in different cultures and traditional textiles. In my work I interpret those inspirations into new colors and motifs – always hand drawn by me and only then translated into different printing techniques.
This season, my mind was set on traditional textiles and art from Asia and Africa.
For the first time, some of the scarves are printed in Italy, on a beautiful twill silk fabric. The rest of the collection is hand printed and hand drawn, with great attention to details.
In this collection, there are not just scarves, but also unique hand dyed Kimonos from wool and silk and beautiful blouses inspired by ethnic vests. All the prints are original by Dikla Levsky.
Side by side working on the brand's collections, the studio is happy to discuss collaborations, custom prints and projects with other designers and companies."
To purchase the collection, click here:
https://www.etsy.com/shop/DiklaLevskyDesign
Here you can follow the creative process, behind the scenes and inspiration:
https://instagram.com/diklalevsky
Let's be friends:
https://www.facebook.com/DiklaLevskyTextileDesign
Our FREE video training helps you turn your artwork into TEXTILE DESIGNS that sell. You'll learn industry basics and how to make it easy to sell your work. LEARN MORE…