*Post by Chris Olson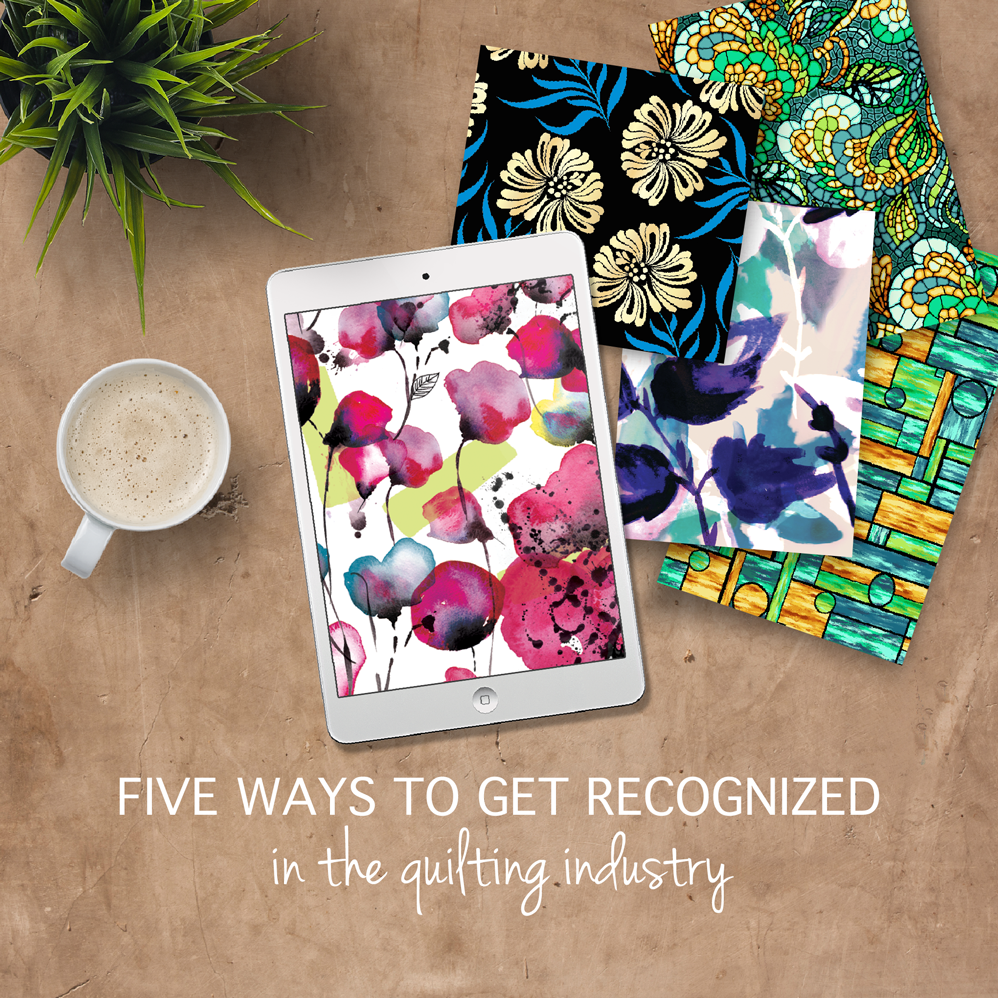 1) Enter the Pattern Observer Textile Design Contest. [NOW CLOSED]
Pattern Observer has partnered with P&B Textiles to host our first annual Textile Design Competition! Due to regulations regarding setting up contests online, this competition is open only to US residents. The winner will receive a licensing contract with P&B Textiles and a one-year membership to Pattern Observer's Textile Design Lab. We will also be awarding ten Semi-Finalist Winners a one-year membership to The Textile Design Lab and additional runner-up prizes from our sponsors. Collections must be received by March 1, 2015.
How to enter:
• You can read the rules and design guidelines on the competition website.
• Create a textile design collection, consisting of a main pattern and a coordinating pattern, based upon one of the supplied creative briefs.
• Designers who are unfamiliar with main and coordinating patterns are welcome to listen to Pattern Observer's free webinar explaining the collection development process.
2) Gain exposure by joining our newest Instagram Challenge
Ever dream of getting recognized by an art director or buyer in the textile design industry? Social media is an excellent way to get recognized and even build those relationships. If you would like to make connections with fellow artists and experts in the industry, join our newest challenge all about creating quilting collections. (Be sure to check out the creative briefs for the quilting industry—you can download them here.)
This is a fun challenge and not a contest—it offers a great opportunity for you to build your brand and gain exposure in the industry.
Here are a few ways you can join the fun on Instagram:
• Share a behind the scenes snapshot of your design process in this industry.
• Share a snapshot of your quilting textile designs or collections.
• Include the challenge hashtags in the caption: #PatternObserverChallenge #PatternObserverQuilting.
• Build community by commenting on other posts in the challenge.
• Stay positive. Keep your social media posts related to the challenge upbeat. Negative posts can turn followers—and industry leaders—off.
This Instagram Challenge runs from February 23rd to March 30th. Pattern Observer will be checking in daily—we can't wait to see what you create. We will share our favorite posts here during the challenge.
3) Reach out to buyers in the market and introduce yourself.
Buyers and art directors in the quilting market are always looking for new designers creating unique artwork that is perfect for their customers and brand.
Here are a few ways you can reach out:
• Before you reach out, check out artist submission guidelines on quilting manufacturer websites.
• Use email to introduce yourself to art directors or buyers at a specific manufacturer.
• Attach snapshot of your collection to the email.
• Keep your email concise with a friendly tone.
• Include a reason why your designs might be a good fit for them.
• Invite them to view more of your work on your online portfolio.
• Be sure to include a professional signature on your email that include links to your website, blog, Instagram, Twitter or Facebook page.
4) Gain exposure in the industry by writing a guest blog post.
You can drive more traffic to your online portfolio if you are featured on a blog that your customers frequently visit. Start by researching the blogs that are related to the quilting industry. Create a list of blogs that you admire and want to reach out to for press coverage. Send the editor at each blog an email and introduce yourself.
Here are a few ways tips for reaching out to blog editors:
• Create a reason for them to visit your site: Can you offer a free pattern download? Do you have new website launch or re-launch?  Have you received an award?
• Make your artwork sparkle! Include high-resolution files suitable for the web and/or downloadable links
• Write a compelling story for the blog to share—keep it short and sweet.
• Include links to your website, blog, and your social media links.
• Share why you love their blog.
• Check out the blog guidelines before submitting your work.
5) Meet experts in the quilting industry in our classes
You will learn about the quilting market and find out what sells in many of the Pattern Observer workshops. For example in our class, Mastering Your Market, experts in the quilting, apparel, and home decor markets share an insider's perspective into what prints and patterns buyers are looking for season after season. This class offers the opportunity to try new artistic techniques and processes that are tailored towards the quilting market. At the end of the course you have the opportunity to submit your collection and get feedback from experts in the home, apparel and quilting markets.
This post and Instagram challenge has been organized by designer Chris Olson. Chris is a Colorado-based illustrator and surface designer known for her modern playful illustrations and designs that you can view at ChrisCocoMedia.com. She writes and sketches about all things design at her newly launched Pattern Bliss blog. You can follow Chris on Instagram at @Chris_Coco_Olson
Want to learn more about designing for the quilting industry? Sign up here to receive our FREE Quilt Market Guide!