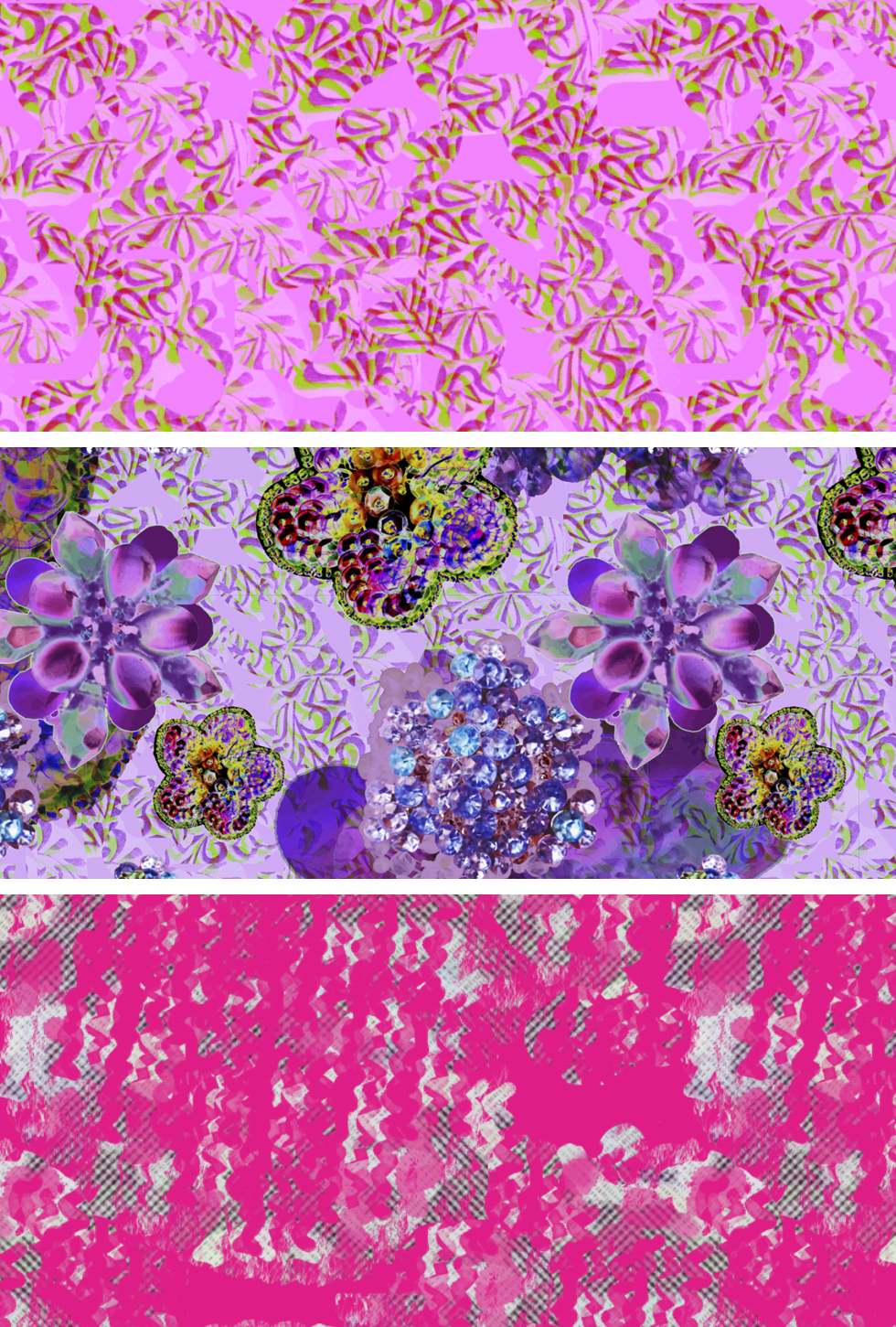 Prints created by Beatriz in our Photoshop for Designers workshop
Beatriz Vecino, who designs under the name Bevero, is a "Graphic Designer and Textile Designer, based in Madrid, Spain who has been working for more than 20 years for the fashion and decoration industries for customers around the world.
With a Bachelor of Graphic Design and diverse studies in Industrial and print design at Universidad Politécnica, she specialized in pattern design after her 2009 Master on Prints and Surfaces Pattern Design at the Istituto Europeo di Design.
Her style is colorful, pattern-full and modern and is inspired by nature, architecture, surfaces, works of art, people she meets, readings, or anything drawing her attention or being curious to her.
"I have always loved designing and have been working on diverse design disciplines: advertising, web and product design, fashion- textile; although so far, the most fulfilling activity has been pattern design: custom designed wall covering, fabric, stationery and tiles."
When working and depending on the effect and result she wants to achieve Beatriz works directly with the computer or hand drawing with markers, pencils, inks or watercolors.
Beatriz's works have been published in Texitura Printing and Design Magazine, Pattern People and Zeix amongst others."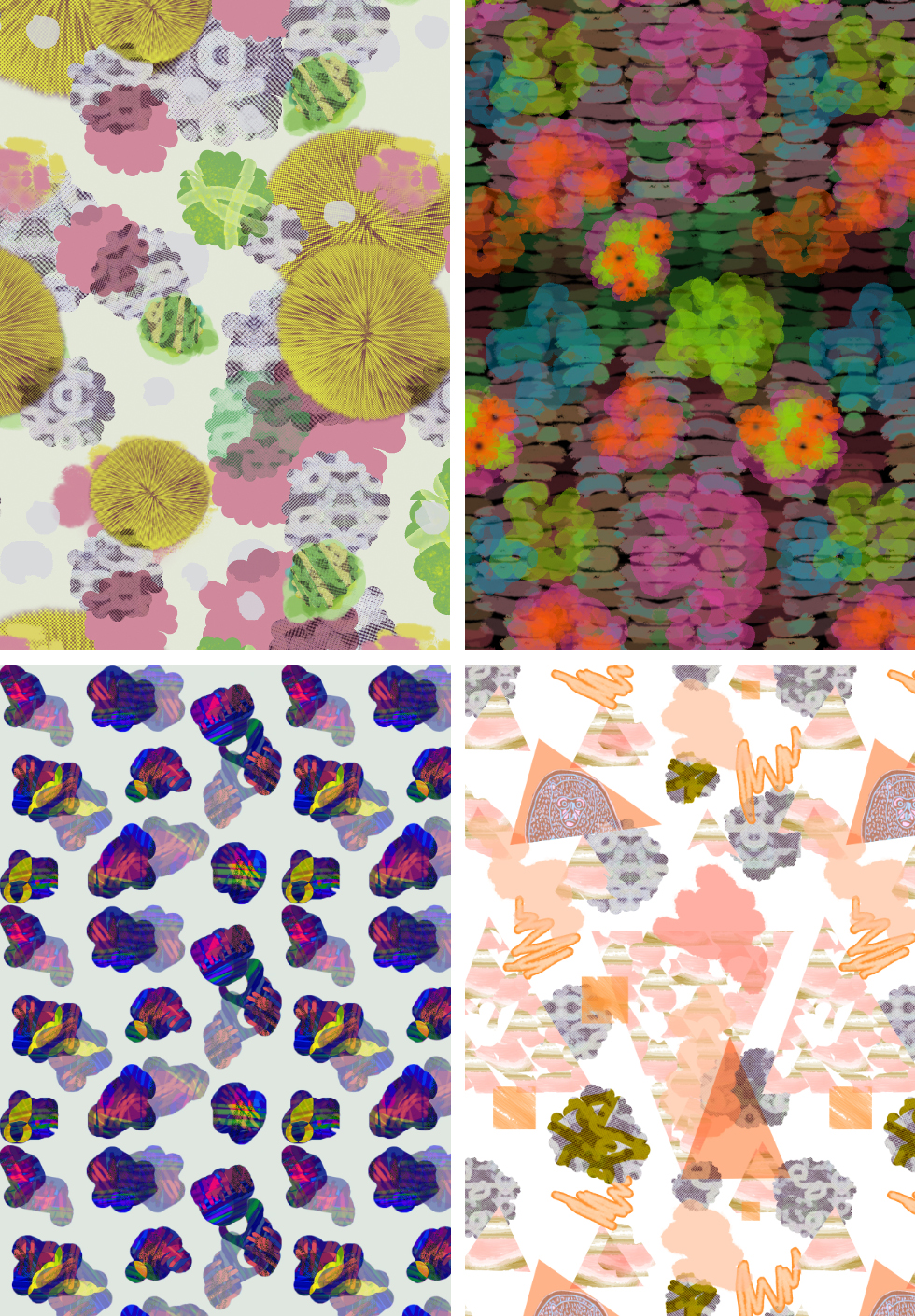 Prints created by Beatriz in our Photoshop for Designers workshop
Beatriz's PFD Story
"Abstractions was a project being carried out during the "Photoshop for Designers" course. I was interested to learn the tricks and techniques offered by the program and differences with respect to offering programs that use vector regularly.
Although I'm a graphic designer and textile designer I usually work more with vector programs like Illustrator, but wanted to take the effects Photoshop offers seen from a more artistic design point and directed to repeat.
The course "Photoshop for Designers" has helped me to expand my knowledge and make prints with more artistic and less linear effects.
With Sherry's classes I have learned to make the most of an image and have created new designs in repeat. I found the dynamics of the course very enjoyable and easy to perform. I can now offer a wider range of designs to my clients."
Visit Beatriz online at http://masbevero.blogspot.com.es, and on Society6, Pinterest and Domestica.
Photoshop for Designers is a six-week workshop that starts September 11, 2017. For a sneak peek into the course, check out this video from week four of the class in which Sherry demonstrates how to fix a scan of a flower sketch: