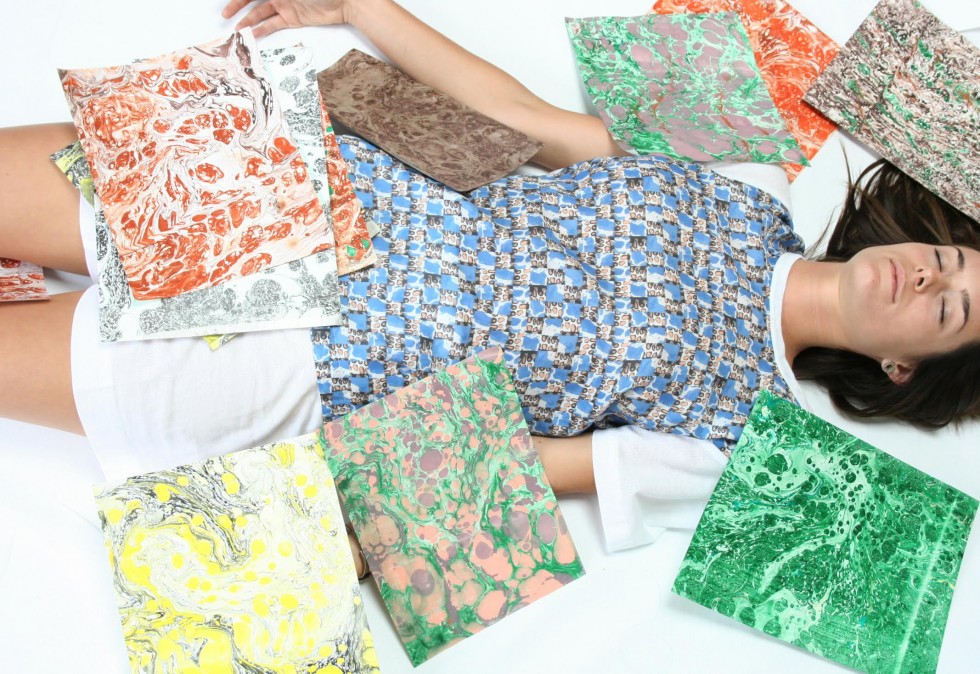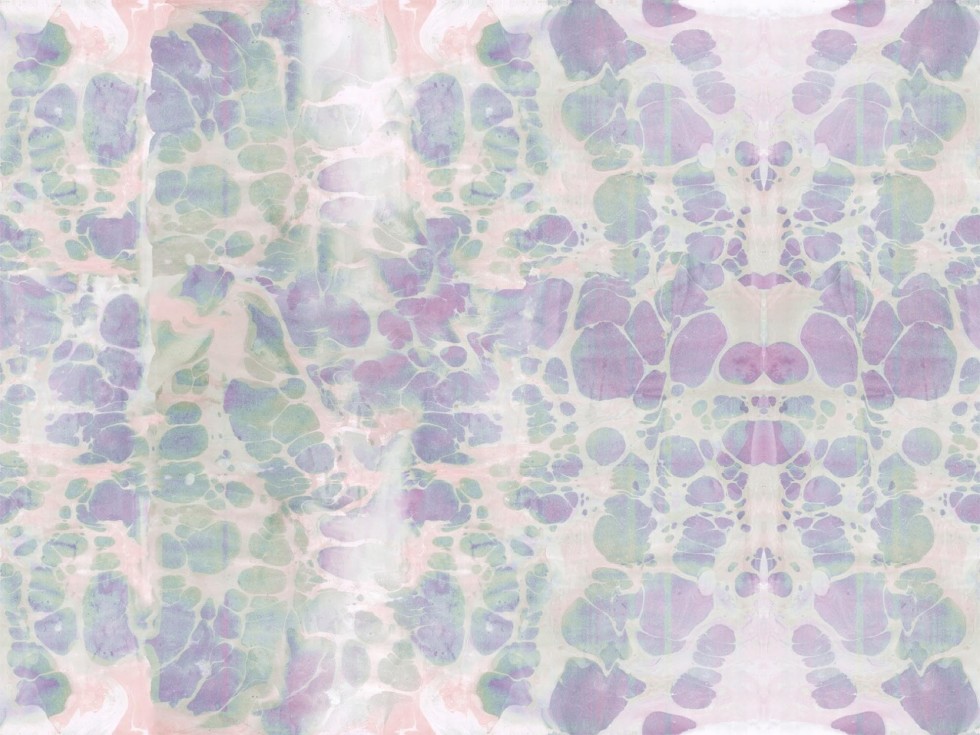 Lina Rennell is a "high-casual women's wear label, with a heavy focus on original print work, USA production and craft." Read on to learn more about founder Angelina (Lina) Rennell and what inspires her beautiful designs:
"I'm self taught, and have always had my hands in making objects and art–from carpentry, to jewelry, to ceramics; these days mainly patterns for textiles. Several years into setting up and running my online shop Beklina, I was no longer satisfied just curating other people's work. I had to get back into making art. Beklina has always been filled with patterns, prints and color, and to be honest very little solids, stocking it with what I loved. It's allowed me access to soooo much beautiful work; I'm very grateful for it.
My first collection was titled Big Sur Meets Helsinki. Big Sur being my favorite place in the world and home, actually 45 minutes from home but very Northern California. I was inspired by the Finnish brand Ivanahelsinki and the Finnish style of hand screen printed textiles. Native-modern, is another idea that captures this Big Sur meets Helsinki aesthetic and to this day I think my work continues to fall into this category–that feeling of a human hand, sightly raw, yet very modern and somewhat minimal with a hint of experimentation and/or edge.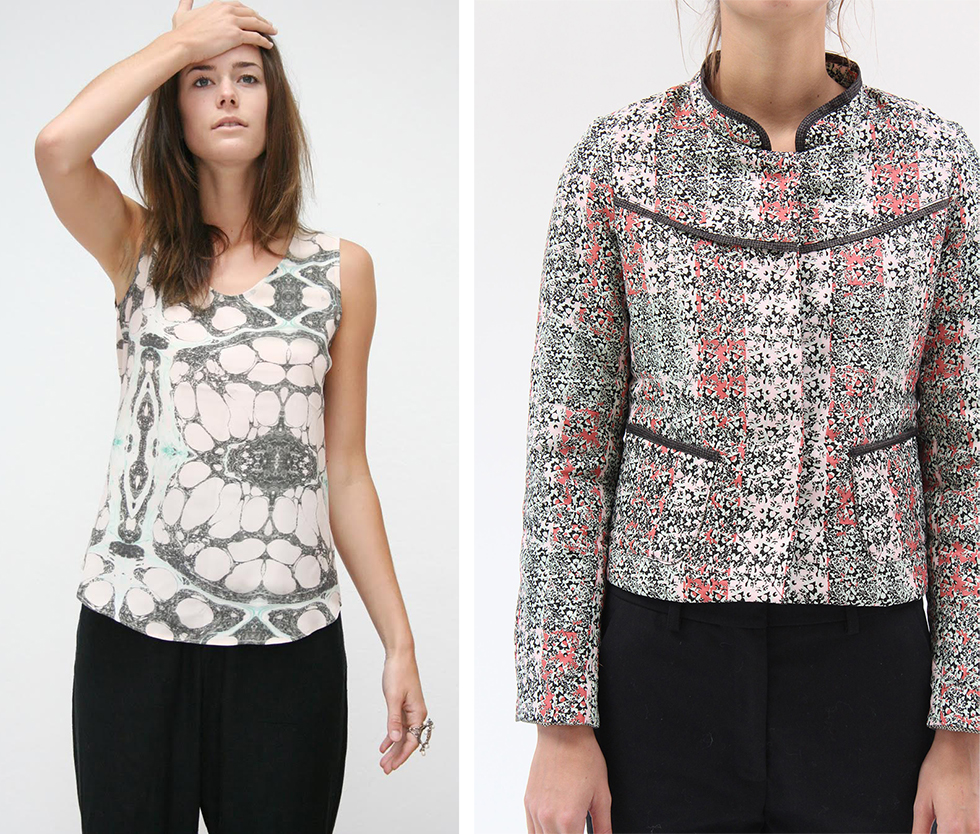 I enjoy the naming of each pattern. The name allows me to capture and anchor a memory or idea about the pattern's origins. When time passes and I return to the print, the name unlocks the story, like a password to a private journal. 
Currently, I'm working on patterns for a fashion pj collection called Cockatoo, inspired by the wild loud cockatoos of Sydney, Australia. I'm showing the collection this September in NYC at Capsule for women. When I start a collection of patterns I generally have a handful of colors in mind, an object or place, and a pattern focus of some kind, such as I want it to be graphic or floral, etc.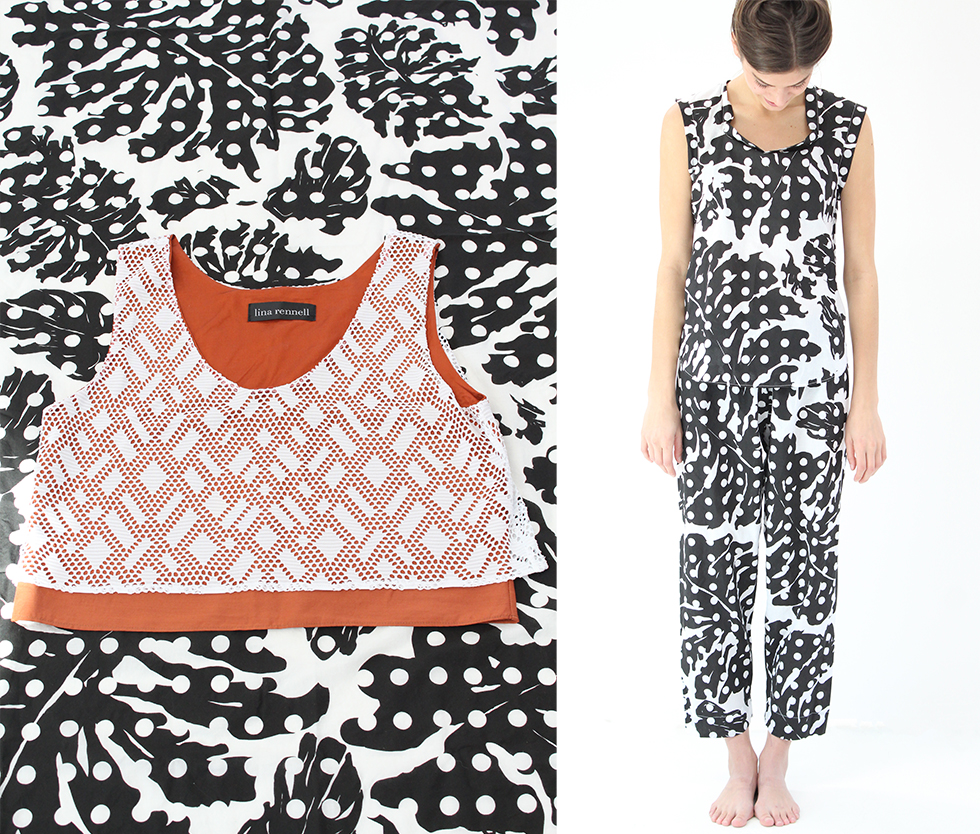 Daily sketching and art appreciation is critical. All my prints start from sketches and then are manipulated in Illustrator, or Photoshop. "Daily sketching" is a term I use loosely. My daily sketching mediums change from season to season. I could do collages only for a month, then work on graph paper for a couple weeks, or do paper marbling. It's about getting in a space, getting my brain to see things, playing and playing on a hunt for authentic marks.
I love doing collaborations with other designers, such as Prairie Underground. I did a print for their Fall 15 collection, Rug Zag that inspired by the Boucherouite rugs I sell in my shop. I also did a wallpaper collection for Hygge & West based on my paper marbling. It was a whole other world doing a design that wasn't for fabric, instead big walls that don't move."
To learn more visit http://linarennell.com/, or follow Lina on Instagram, Pinterest, Twitter or Tumblr.
Is your eye drawn to the colors and patterns you see on clothing or in home decor? Do patterns fill your doodles, drawings and artwork? You could make money in the textile design industry. Get our FREE video training today!