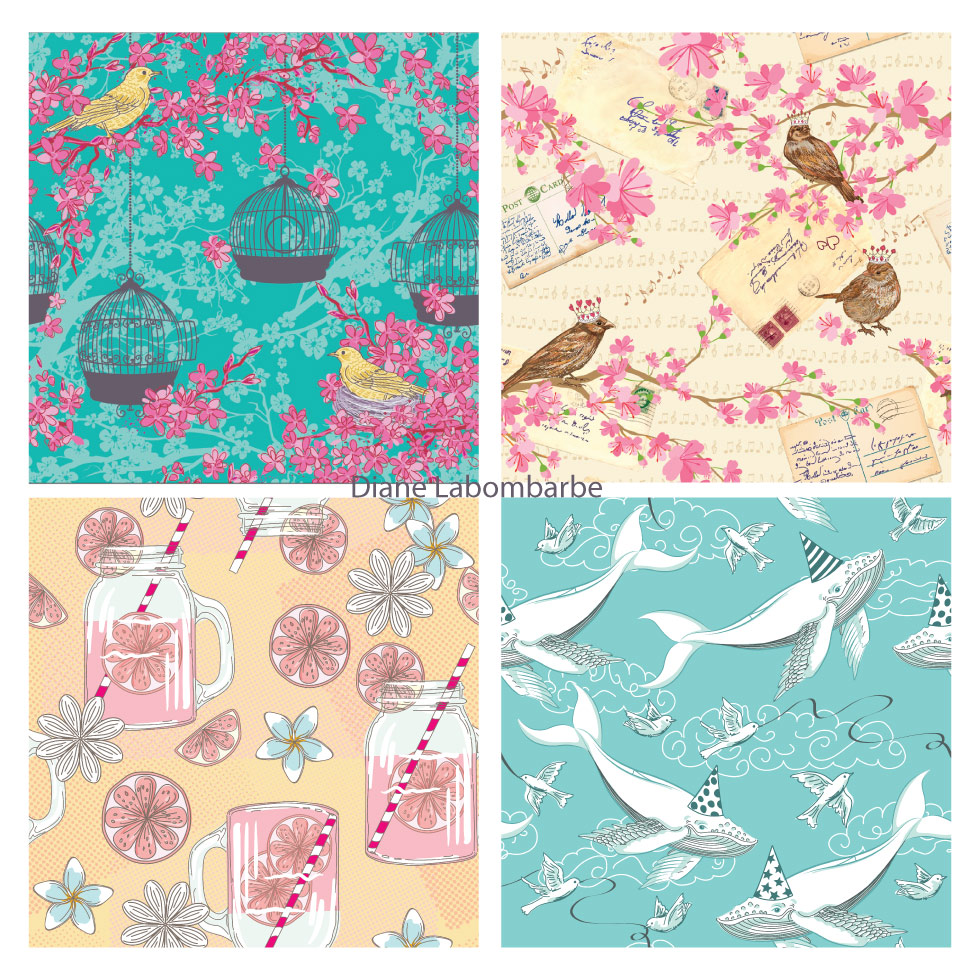 Diane Labombarbe is one of the more than 300 talented and passionate designers who make up our Textile Design Lab community, and we are thrilled to share her story and some of her beautiful work with you today! This is the second post in our new series highlighting the incredible work our members create both inside and outside of the Lab (check out our inaugural post HERE featuring Laura Muñoz Estellés.) Read on to learn more about Diane's design background and a glimpse into her creative process!
Tell us a bit about yourself. Where are you from? What is your career background and what drew you to textile design?
I live in a small rural city in Ontario Canada. When I was young my mother was a work-at-home self employed seamstress. I often got scraps to play with and learned to sew at a very young age. I designed my first plush toy at about 8. It was a strange black monkey type creature that I loved. I think that sparked my love of designing things, which over the years has included sewing patterns, woodworking designs, quilting and textile art.
I have a background in retail management but have worked as a freelance artist for over 10 years now.
What courses have you taken in the Textile Design Lab? What is your favorite aspect of the Lab?
I am working my way through "The Sellable Sketch" and "The Ultimate Guide To Repeats" at the moment. Although I am not new to surface design, I am not trained in textile design and have learned so many valuable things from the classes from how to discover your own personal design style to what size artboards to use in Illustrator.
I have found the Textile Design Lab to be a fantastic place filled with inspiring artists that are willing to share knowledge. I am self-taught so I find all the info invaluable.
What projects are you currently working on?
I am currently busy building my own portfolio site and blog and a set of patterns to display there using both digital and traditional methods such as block printing. I am also working of a series of sewing patterns that I plan to sell online. I am working on journal cover designs for a regular client of mine.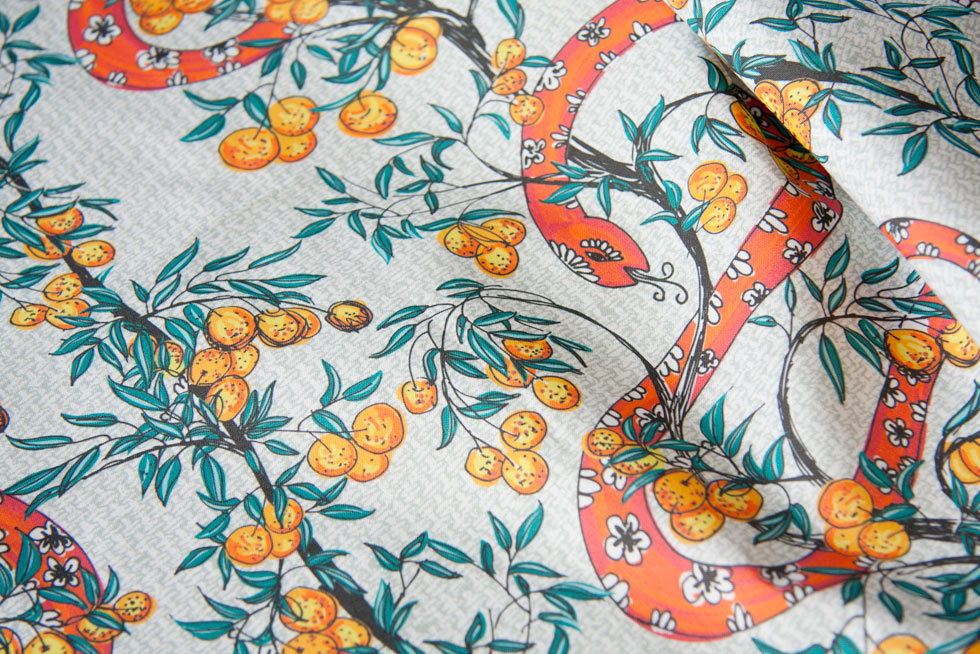 Where do you find inspiration when creating a pattern? 
Because I love nature and all things vintage I seem to have no end to things that inspire me. A walk outside in my overgrown garden beds or using that old 1950s colander I use to drain veggies. I am also a photographer and I love macro photography because you see things you would never know are there. I often start a pattern based on the seasons. For example, I see the vivid yellow black-eyed-susan flowers in my garden and think how great they'd be for a Halloween or fall series.
What do you do if you're stuck in a design rut or feeling uninspired?
It's so easy to become inspired or get yourself out of a design rut. Grab a favourite magazine and go curl up in chair with it. Even a tablet version would work but there's something about holding a real book in your hands and leafing through pages. I've done it since I was a kid. Flip through and stop at any pages that catch your eye. It's amazing how the photography in a well known food or fashion magazine can kick start your engine.
I am a traditional and digital artist but after so many years of working digitally I started using my sketchbook every day. I keep a can filled with colorful Sharpie markers on my kitchen table and each morning I doodle at least one page. I never have an idea what to draw, I just start with a line and it always becomes something.
What do you hope to achieve as a textile designer? What are your goals for your career/business?
My goals are to expand my client base, get a portfolio finished, and finally get that website and blog going so I can share sewing patterns with others. My main goal is to spend a little more time with fabrics.
You can find Diane online at her website, http://www.fabricwoman.ca/fabricdesign, on Spoonflower, Society6, and her iStock illustration portfolio.
Ready to transform your talent into a thriving career in textile design? Become a member of the Textile Design Lab today! Membership is just $49/month and includes seven different e-courses, a private forum, weekly live artwork critiques, guest expert tutorials, fun design challenges and lots more exciting and helpful content to get your textile design career off the ground. Visit textiledesignlab.com to learn more!