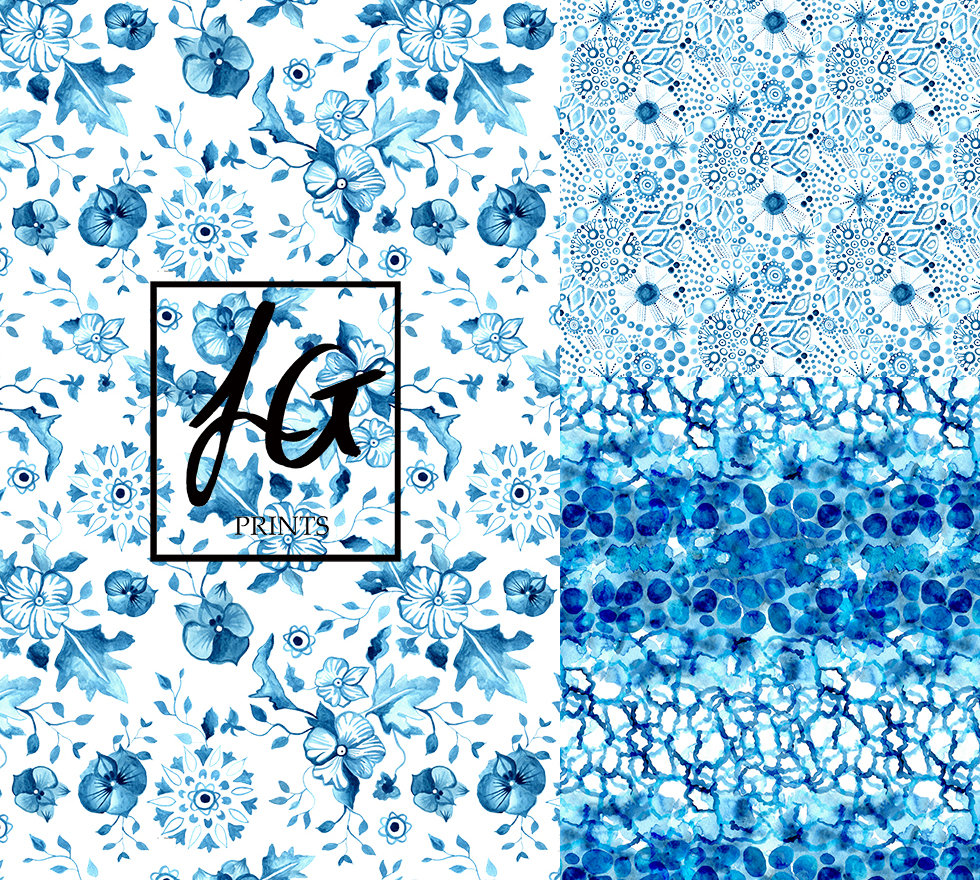 Today we turn our spotlight on one of our treasured Textile Design Lab members, the oh-so-talented Lara Gurney! Lara is a prolific creator of patterns and it is always exciting to see her latest designs when I check in on our members' forum. Read on to learn what drew Lara into the world of textiles, where she finds inspiration and more! -Chelsea
Tell us a bit about yourself. Where are you from? What is your career background and what drew you to textile design?
Hi my name is
Lara
Gurney, I'm an artist and designer living and working out of my home studio in beautiful sunny Brisbane Australia. I consider myself lucky to have grown up living in both bush and coastal towns with a loving family that supported and nurtured the arts. They always found creative ways to inject music, art and self expression into my life and I am so grateful for that. I have a background in graphic design and am a self taught go with my gut painter. I was drawn to textiles and design by curiosity. I liked the idea of being able to wear my art and see it become materialised. I've spent loads of time admiring beautiful repeating patterns and wanted to learn how to make my own. So I joined the Pattern Observer Textile Lab.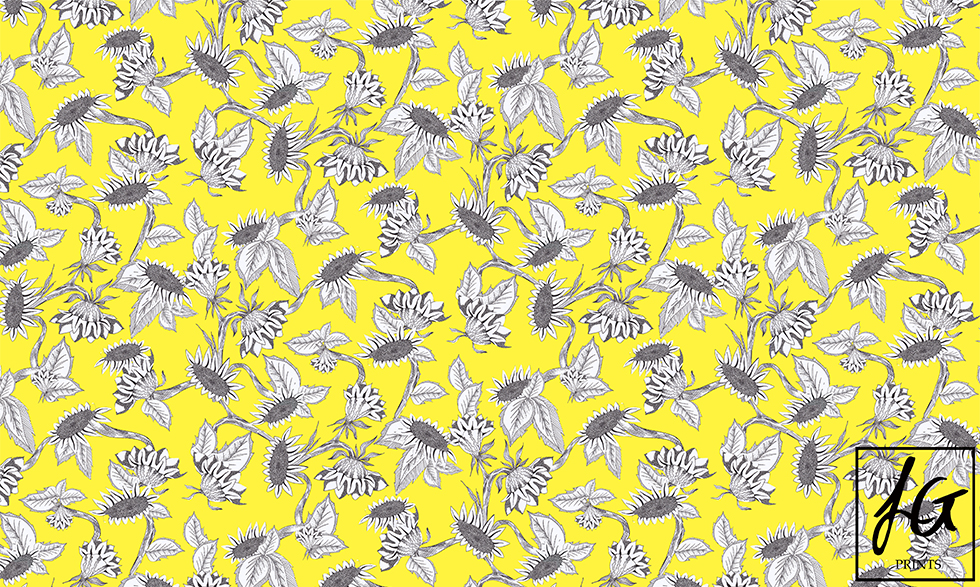 What courses have you taken in the Textile Design Lab? What is your favorite aspect of the Lab?
The Sellable Sketch and The Ultimate Guide to Repeats have been amazing and invaluable courses! The step by step guides show you how to make work that is professional, of a high quality standard and ready for production. It has been a joy becoming a part of a community of multi skilled designers from all over the globe who share constructive and positive feedback. Being part of the Lab has given me the confidence to create work I love while making sure to meet the important needs of my clients.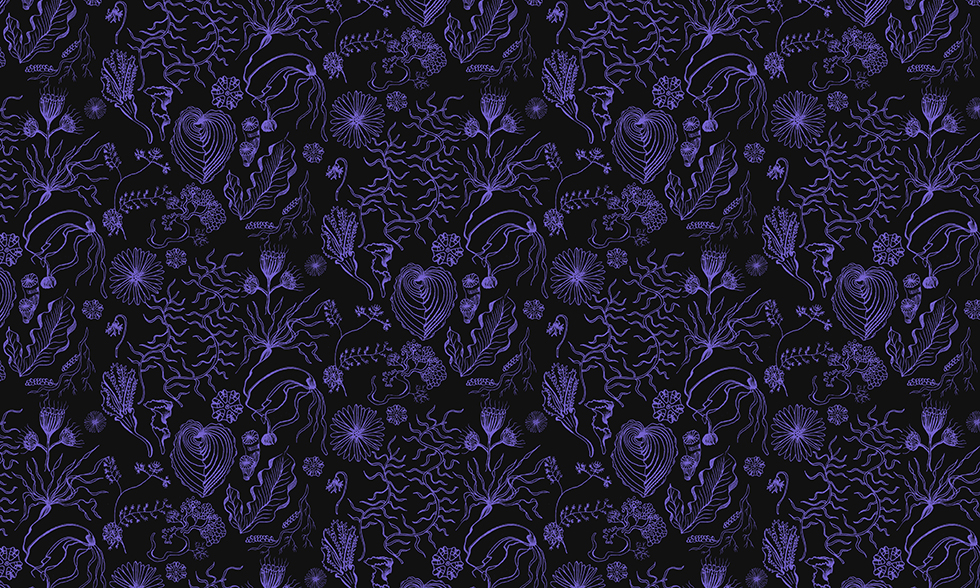 What projects are you currently working on?
I work as a freelance designer and artist designing exclusive prints for fashion, home decor and manufacturers. I sell original abstract expressionist paintings on a commission basis and inside a beautiful cafe in Caloundra called Chill Jam. I am working on illustration projects and building my online portfolio. You can find my work for sale on Society6 and Spoonflower and I'm working towards having my own solo art exhibition as well as selling my work online and at print shows.
Where do you find inspiration when creating a pattern?
I find inspiration through action and play. It's a trial and error process that involves experimenting with colour palettes, mediums and concepts. Making mood boards, getting out into nature and turning the music up loud in the studio helps not to mention the countless cups of tea and endless happy messes.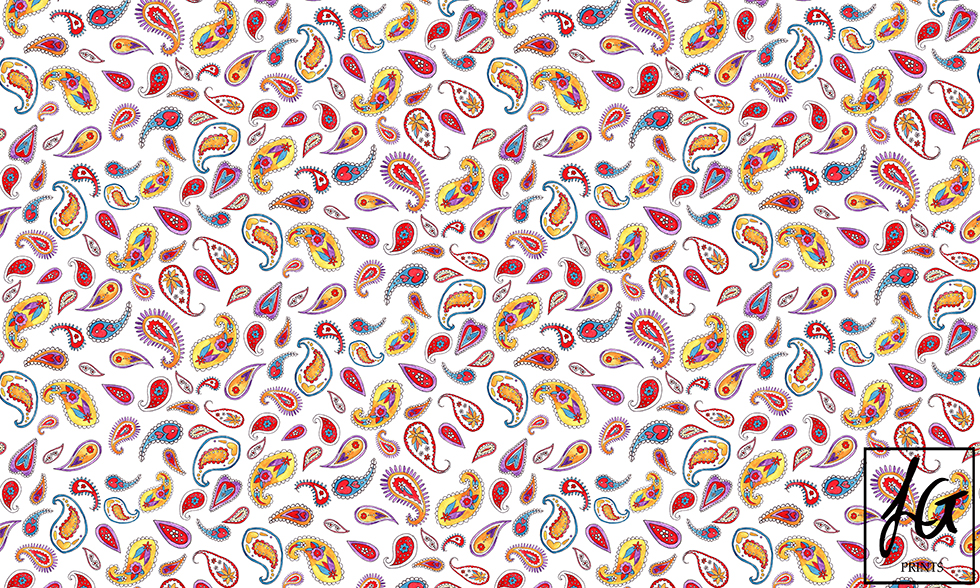 What do you do if you're stuck in a design rut or feeling uninspired?
I don't often find myself in a design rut but when I do I literally just do the opposite of what I'm trying to achieve, for example if I'm having trouble resolving a painting I'll draw instead or I'll take a break, go for a ride on my bike, read and get down onto the floor with my kids and play. Also learning different skill sets are always a great way to see the creative process with new eyes and new inspiration. Taking a drawing, photography or painting class I find will spark the imagination.
What do you hope to achieve as a textile designer? What are your goals for your career/business?
To achieve and focus on an enthusiastic approach to textiles and constantly seek to improve my art and design skills. I'm looking forward to collaborating with established and emerging designers, studios, brands and galleries. I strive to show the special quality of my work spreading happy vibes through my blog, Facebook and Instagram pages and can't wait to make long lasting friendships with great people working in the arts industries.
You can find Lara online at www.laragurney.com, laragurney.tumblr.com, on Society6, Instagram, Facebook and Pinterest.
Ready to transform your talent into a thriving career in textile design? Join us in the Textile Design Lab today! Membership is just $49/month and comes with a variety of e-courses, a private forum, weekly live artwork critiques, guest expert tutorials, fun design challenges and lots more exciting and helpful content to get your textile design career off the ground. Visit textiledesignlab.com to learn more!