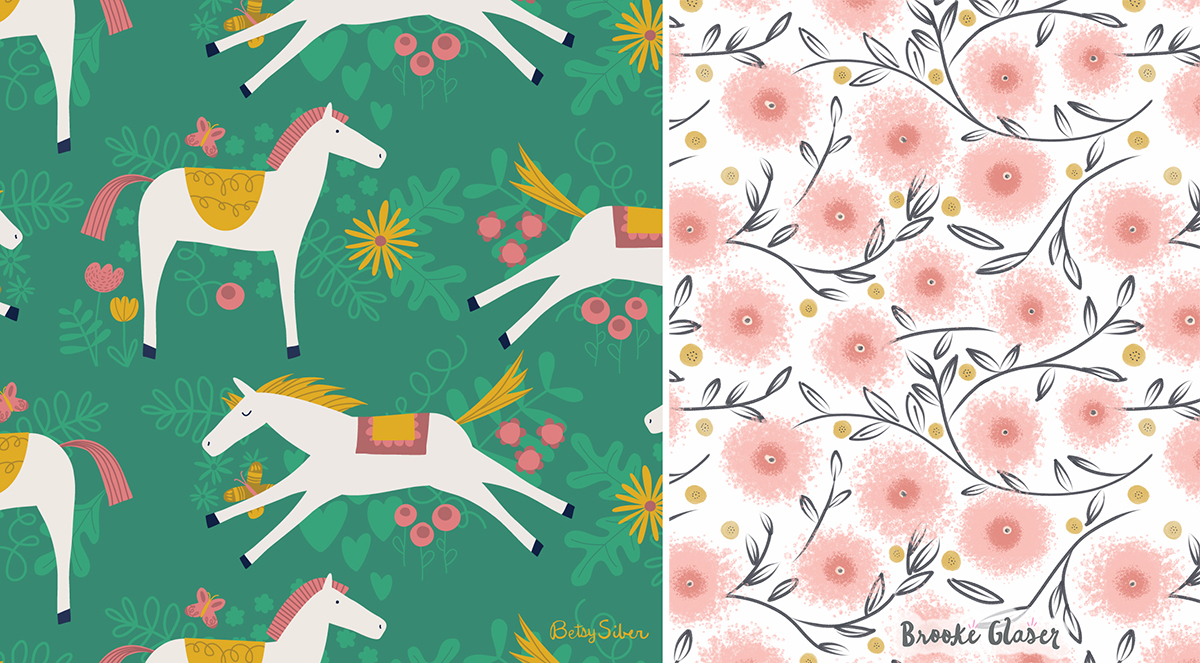 Left: Betsy Siber, Right: Brooke Glaser
If you're in New York for the next few days, the ladies of Pencil Parade Art Collective would love to meet you at Blue Print (booth #8, show #2, May 21-23rd) – it's just a few blocks from Surtex! The four artists specialize in "hand-made artwork that will remind you of times gone by, contemporary bliss, and have you excited about future trends. Each artist brings their own style, but all have a passion for art that is feminine, fun and a little quirky."
It is always inspiring to see artists come together to form a collective, pooling resources and offering support to one another to help get their work out there. While Pencil Parade members Betsy, Brooke, Katherine and Megan have yet to meet in person, "we've experienced the closeness of regular friendships since early 2015. We support each other in our art-making and have crazy jazz-hands when one of our four gets a win, and even give virtual hugs and support if we get overwhelmed."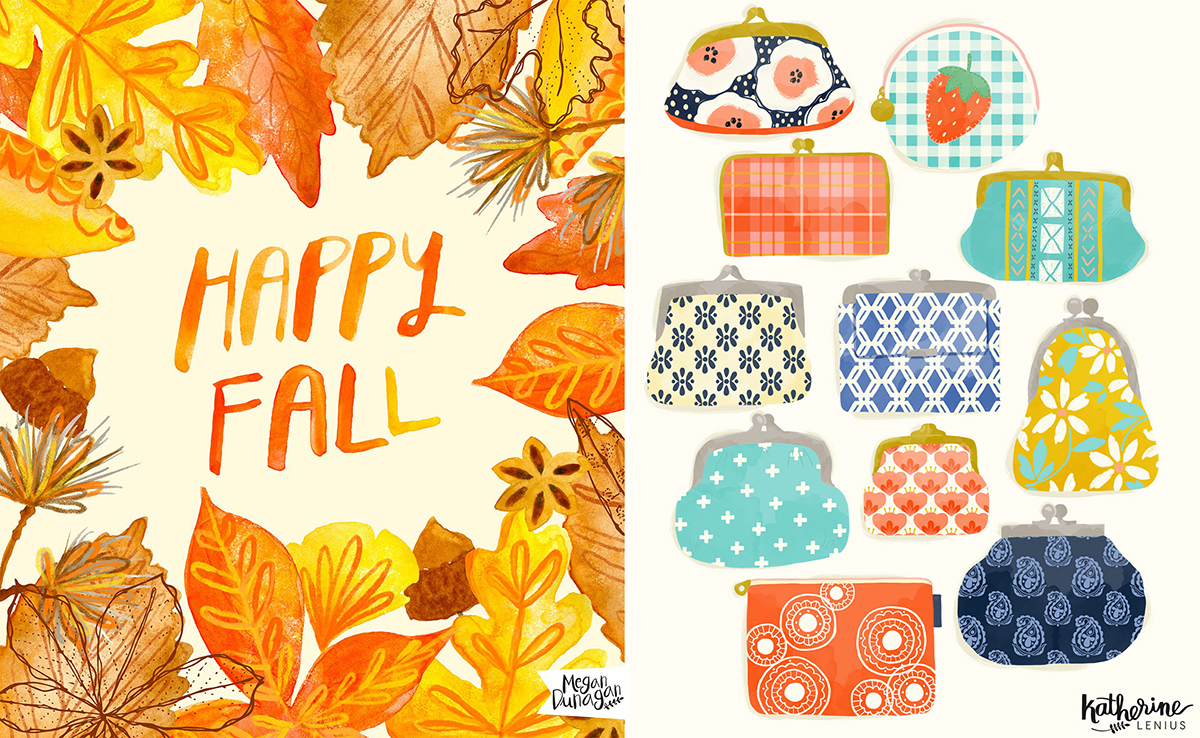 Left: Megan Dunagan, Right: Katherine Lenius
"After being together since taking online courses two years ago, we've crafted pattern and design portfolios that we are so, so proud of. We are taking a very scary, exciting, and intentional step of exhibiting at our first trade show, Blue Print in New York – but more importantly, we'll be able to show our actual "yay!" hands and give real hugs in person. While we're looking forward to a successful show, we're mostly excited that art brought us together as friends.
We all are traditional artists, but we enjoy creating digital artwork as well as manipulating our painted designs into patterns and fun illustrations. Pencil Parade's goal is to bring happiness and smiles to all who see our artwork – as well as help others broaden their design skills with helpful attitudes and online classes."
Learn more at www.pencilparade.com, and enjoy the rest of your weekend!